One of the most wanted features for the Sales team is now available on ConnectPOS: Quote management. Let us walk you through the fundamental steps.
Set up Quote Management #
First, login to retail.connectpos.com
Go to Settings on the side menu, select Module. Then click Install Quote Management.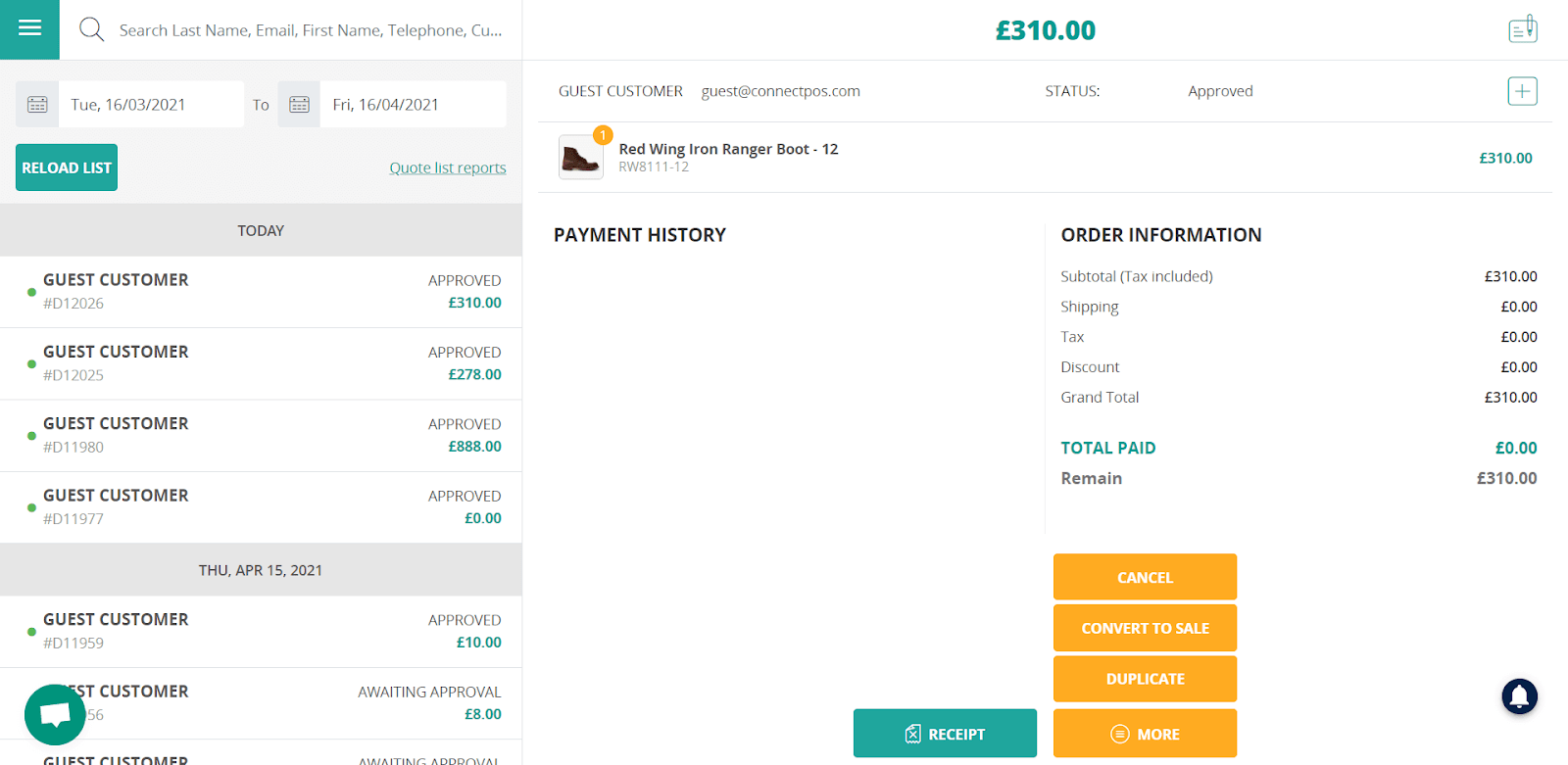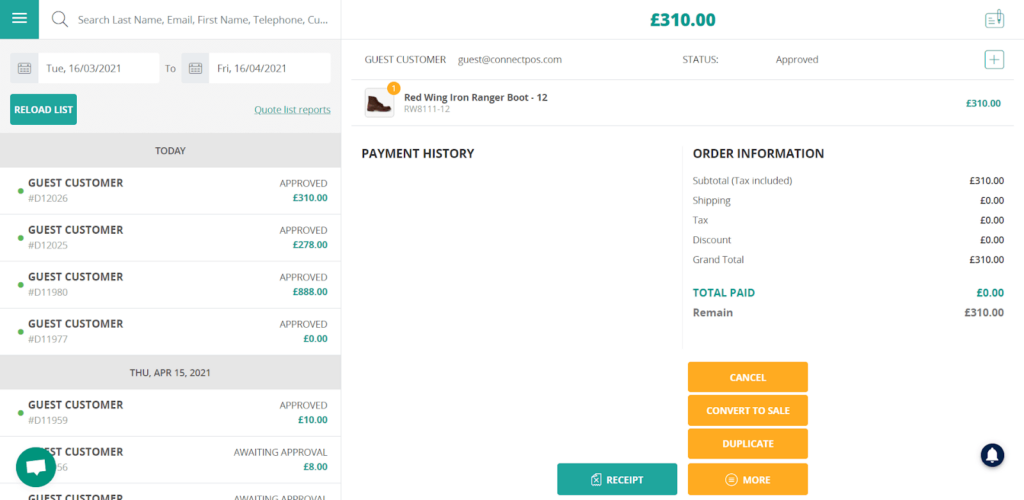 You can set up how this function works for your team.
If you choose Require Approval, an additional thread of Maximum Discount will appear. This is the maximum amount that Salesman can offer the customers. If they go above this number, the quote must be approved by the store owners before sending it to the customers.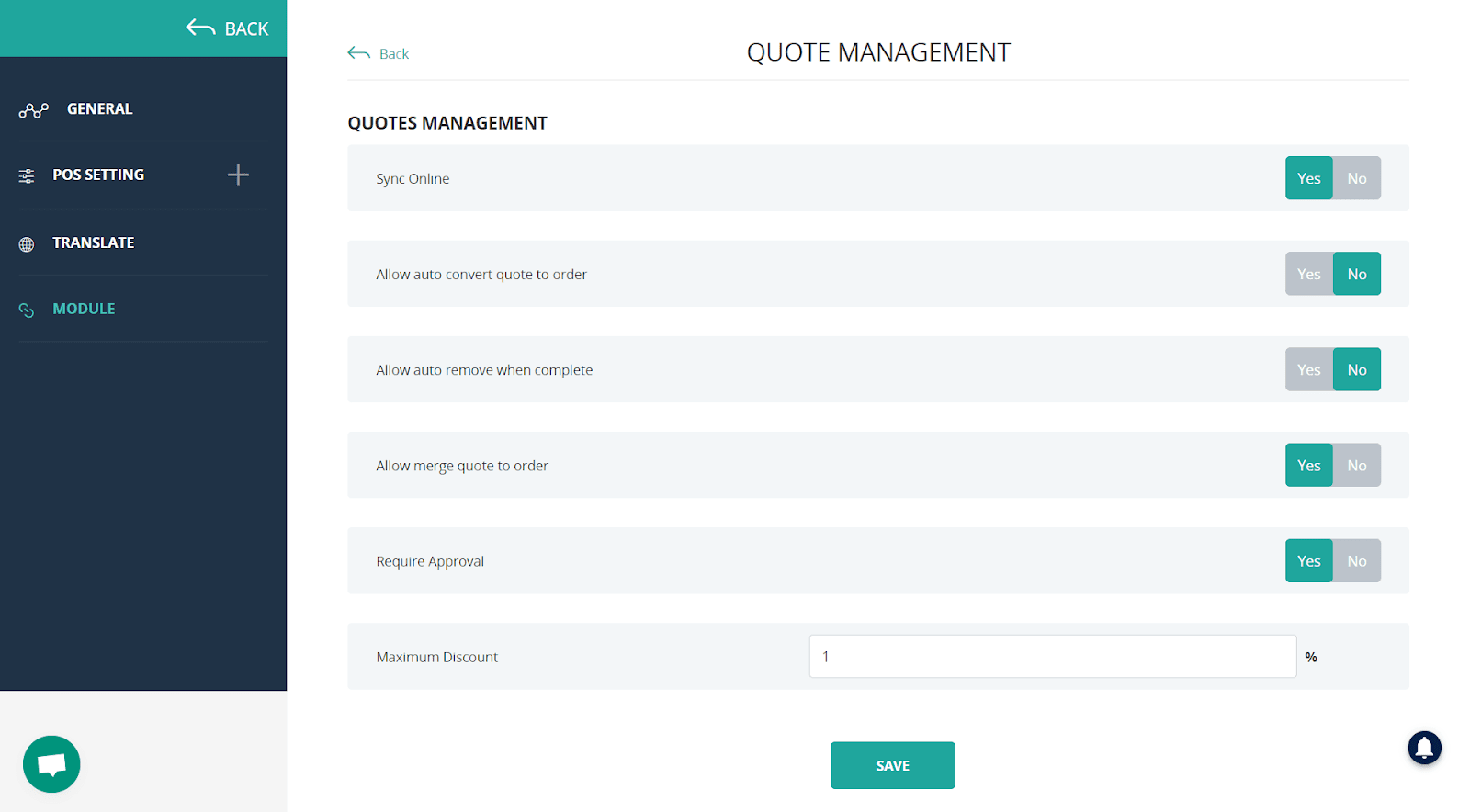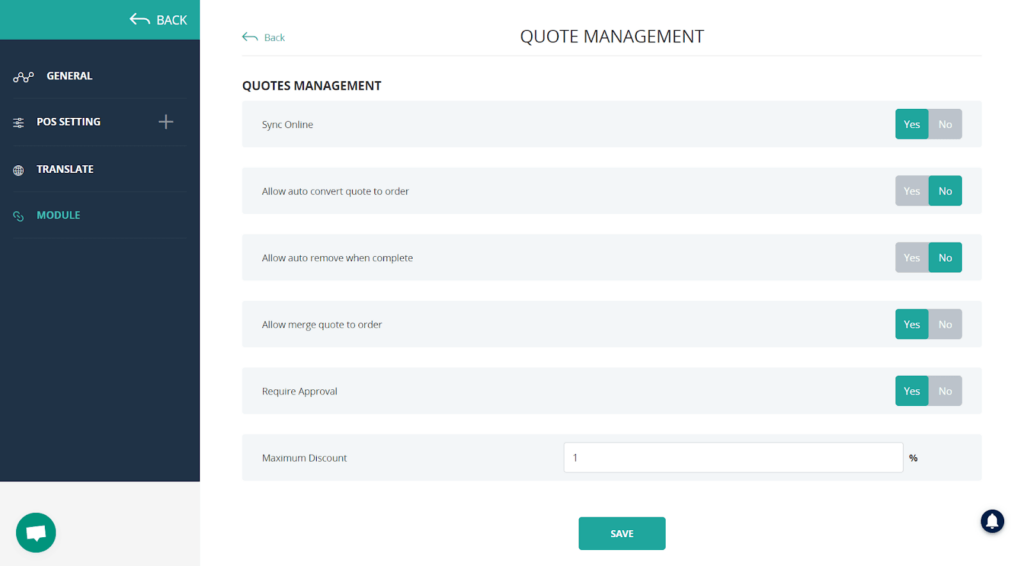 After setting up the module, you can start use the feature.
Create a quote #
When an order is make in the Sell Screen, Cashiers have the choice to save it as a quote.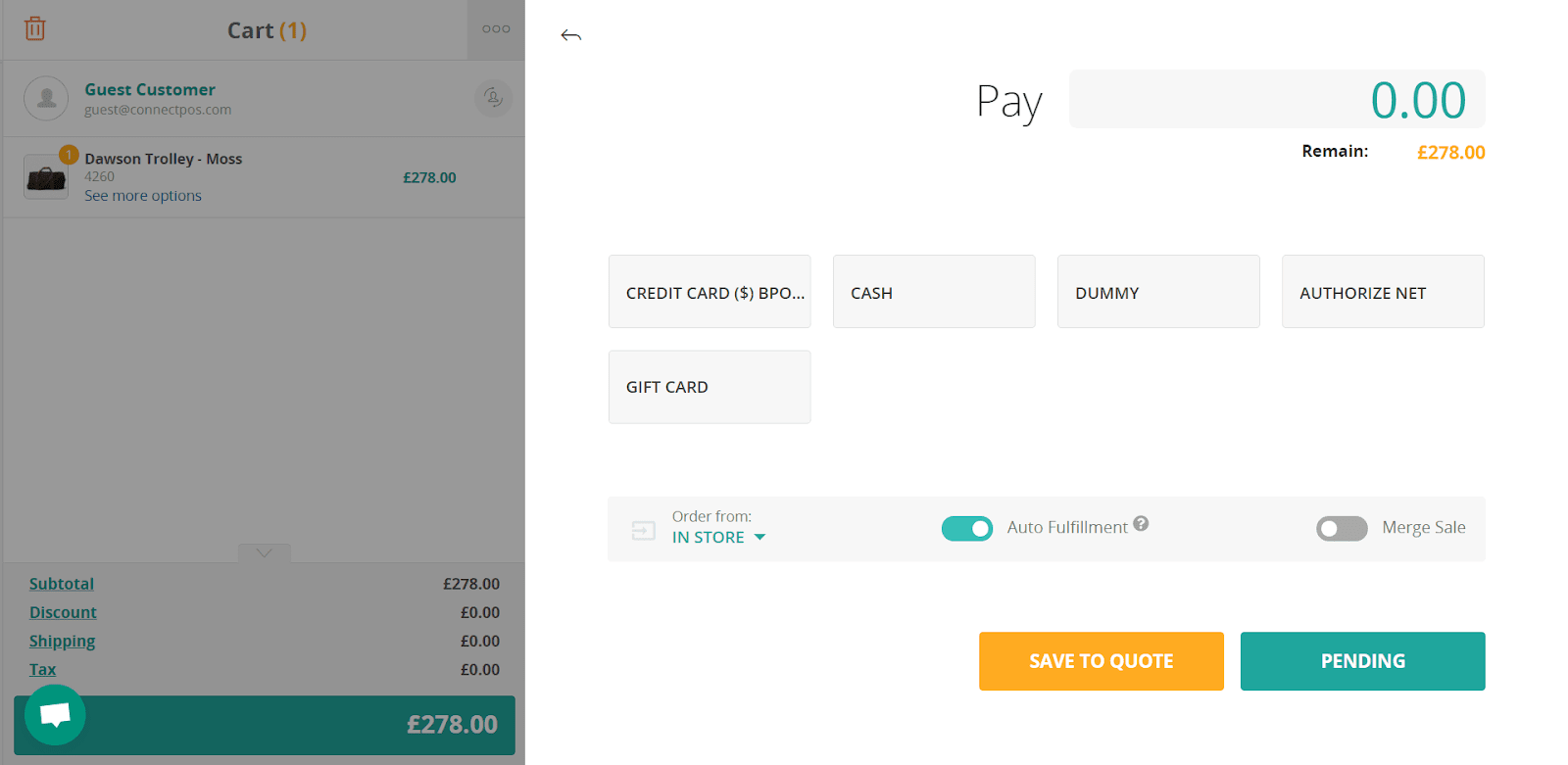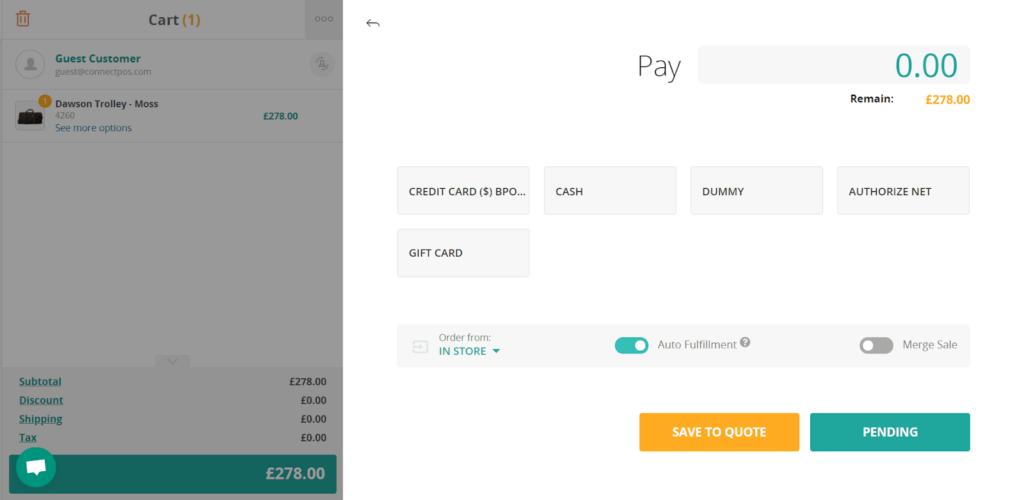 After clicking on the button, there will be a notification telling you that it has been saved into the Quote Management setting.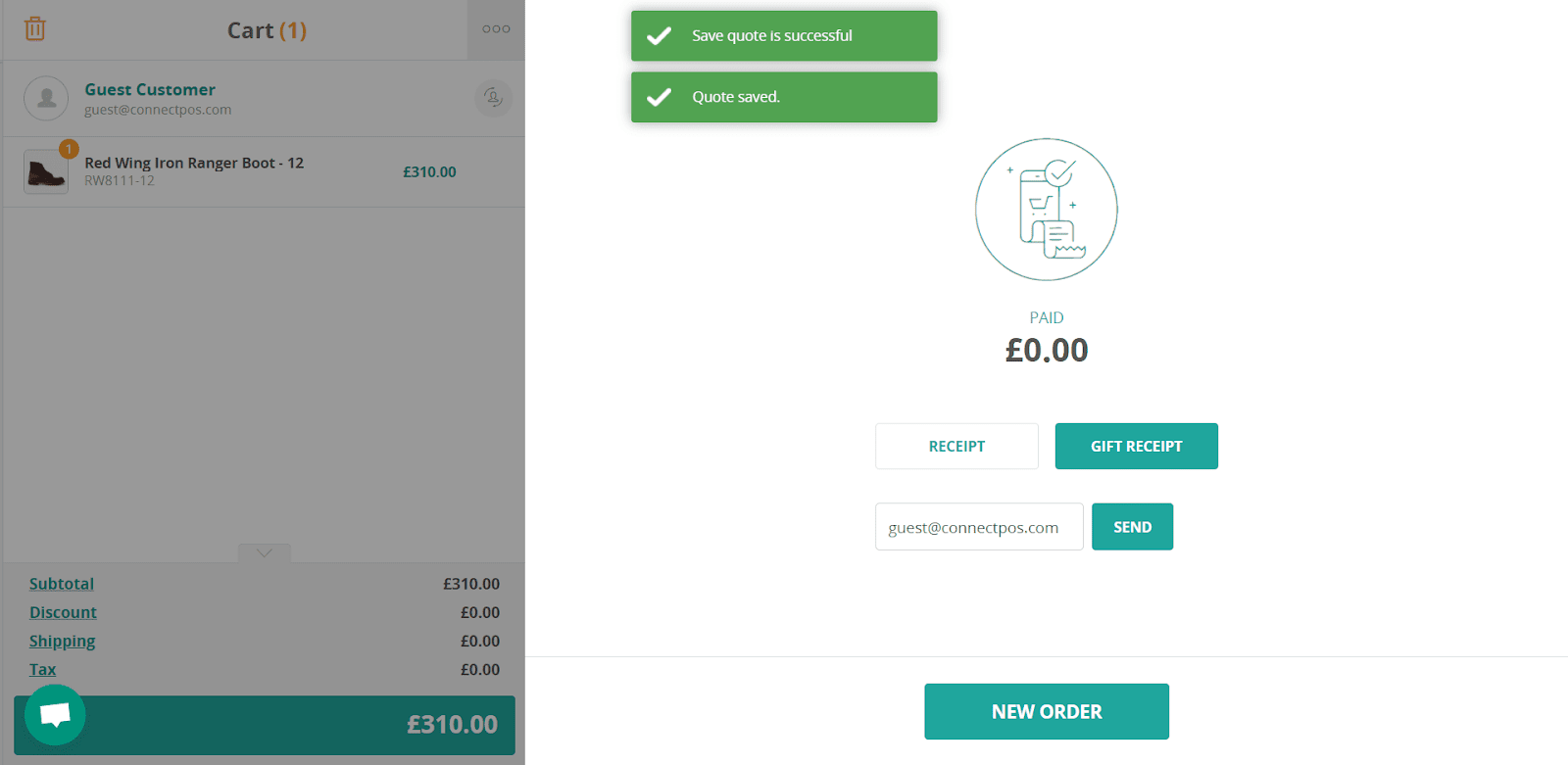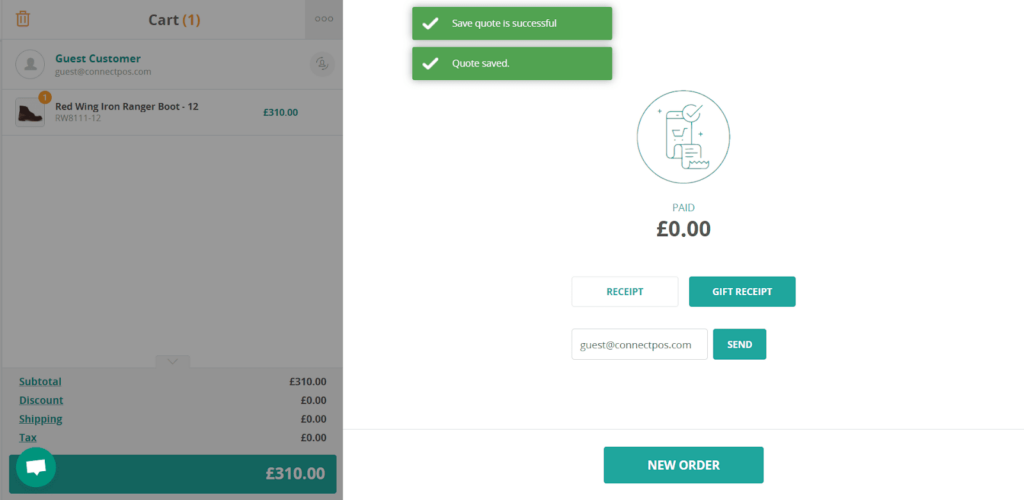 Go to the side menu, click on Quote Management to check all the quotes. Click on one quote and you can see all the necessary information.
There are two main buttons.
The Receipt button lets you print a receipt or send the quote to your customers.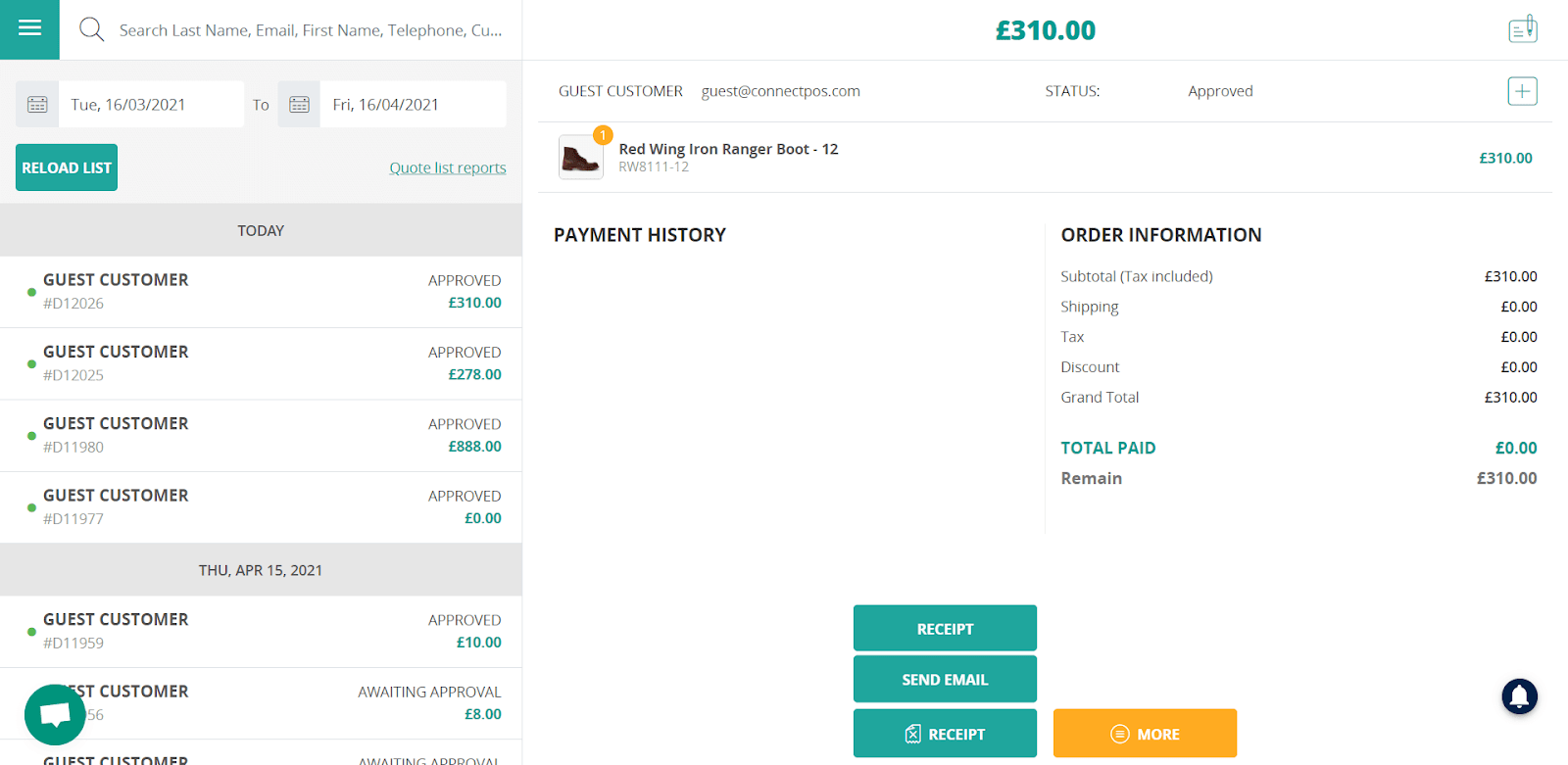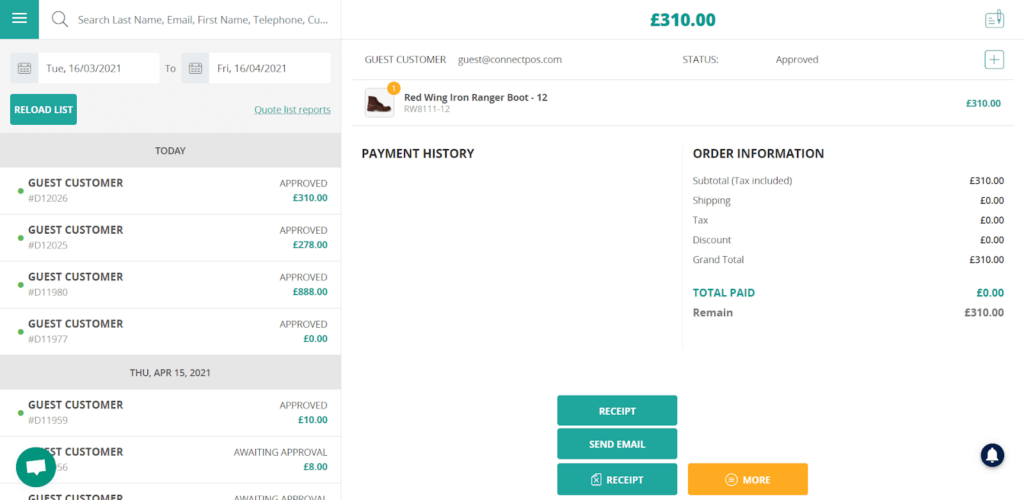 The More button lets you
Cancel the quote when there will be no sales for this order
Convert to sale when the sales is agreed
Duplicate the quote for another order