Try the steps below if:
You can not finish the payment process, you get stuck in the payment screen.
There is a warning message when paying the sale orders.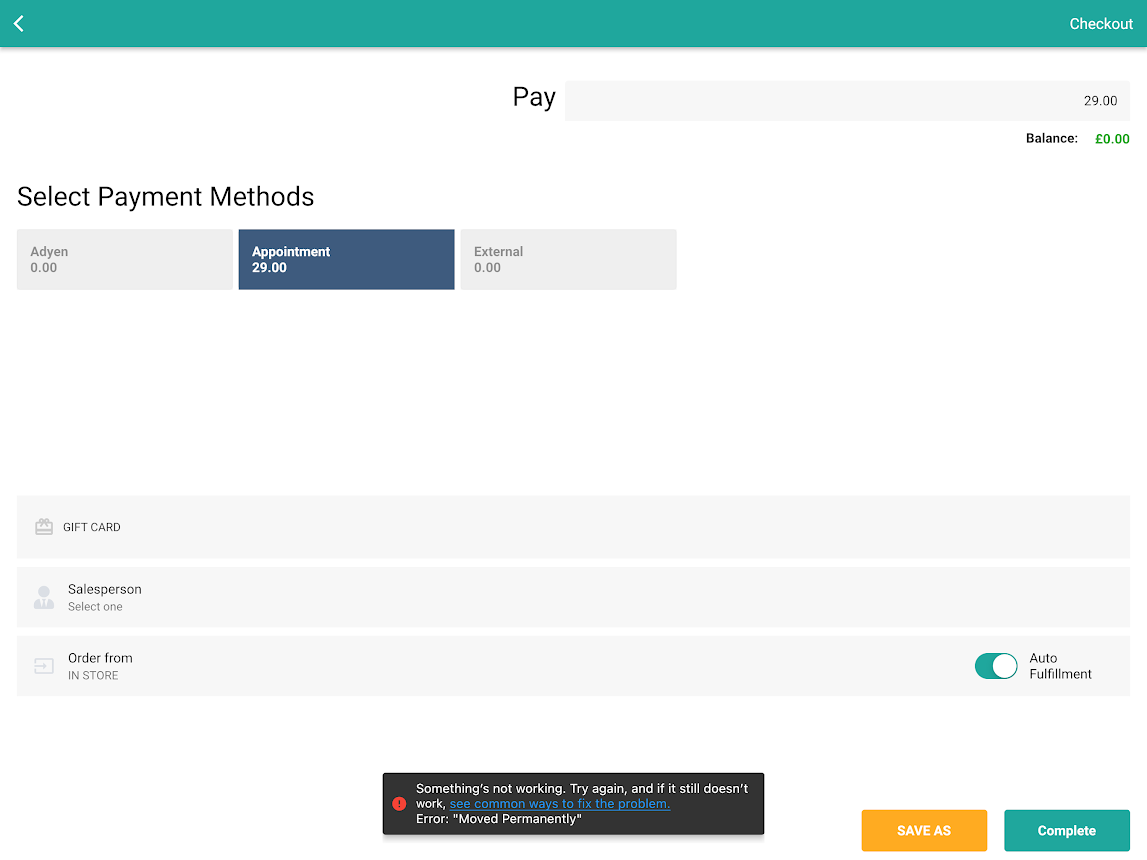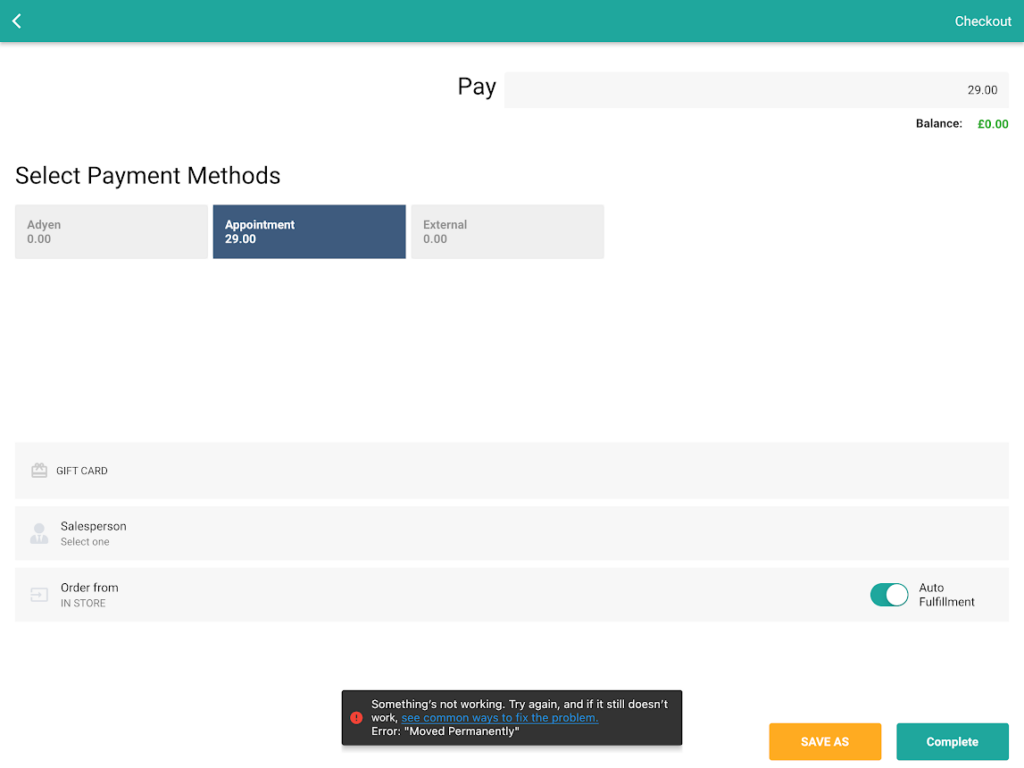 (Fail payment message
1. Check your internet connection
Make sure you have a strong wifi or mobile data connection.
Make sure your device is not under airplane mode.
2.Check the third party payment configuration
ConnectPOS would prompt messages "[Payment method] is failed" when it comes to payment gateway configuration failure. Contact the third party for this case.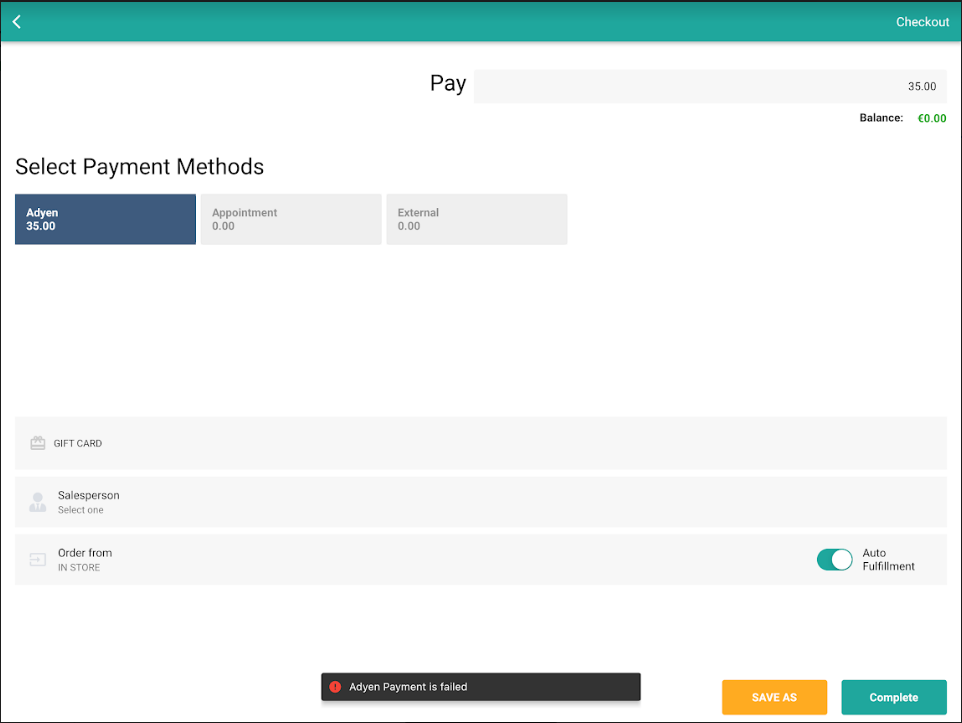 3. Retry the payment a couple of times
If you have a good network connection, you can try to proceed with the payments a few times to see if it fixes the problem.
4. Check the unsync payment
In case your payment is stuck in the checkout screen, ConnectPOS saves the failed payment in unsync payment menu. Access Advanced menu >> Unsync payment then click sync on the desired payment.


Fix failed payment from the Checkout screen5. Get more helpIf you tried all the steps above and still have trouble, we recommend you contact us at [email protected]