After installing the app #
When you first install ConnectPOS, our system will send you an email consist of your username and a link to reset your password.
NOTE: This link is time-restricted and you can only open it ONCE. Please kindly reset your password right after you open the link.
After reset your password, you can start using ConnectPOS.
In case of forgetting your password #
If you forget your password, open the Login page. Under the Login button is the Forgot password? link.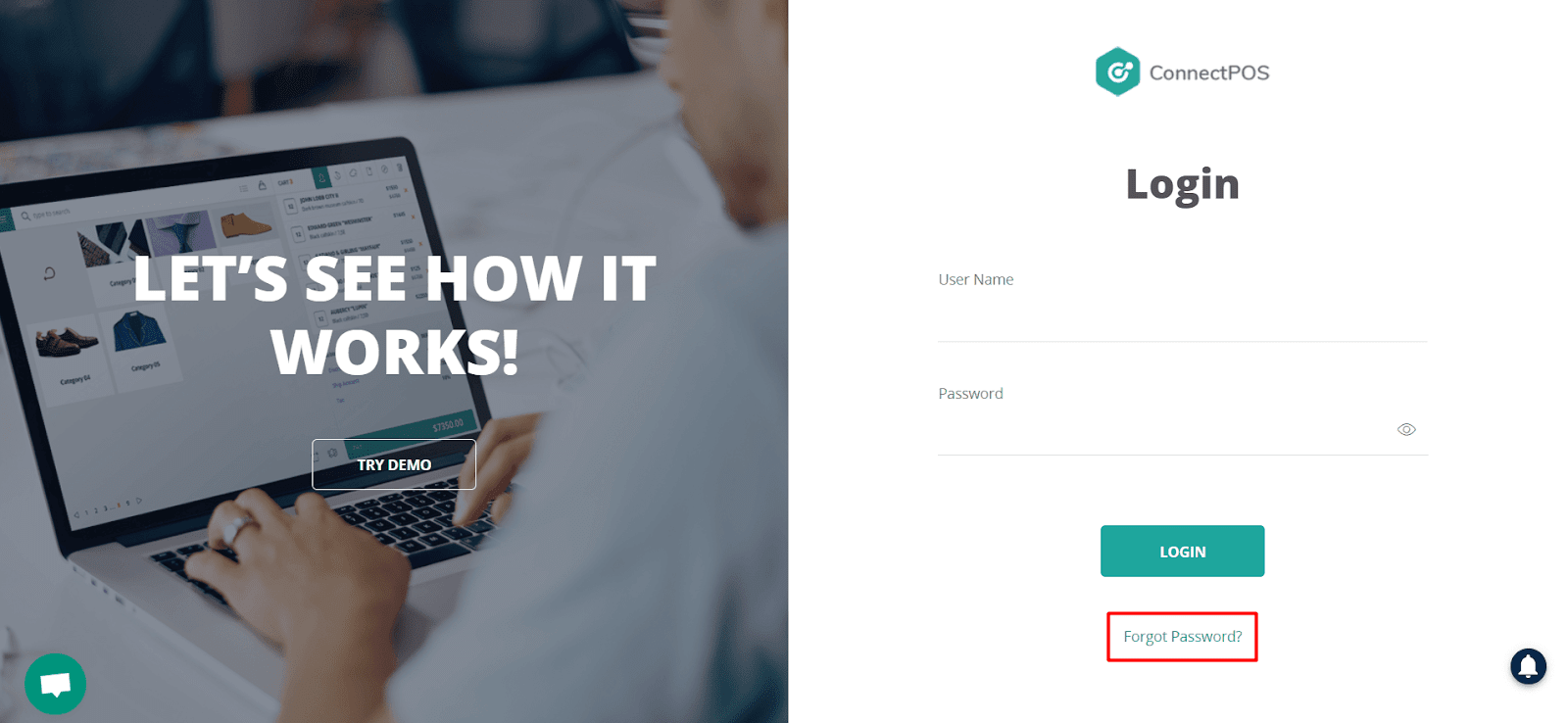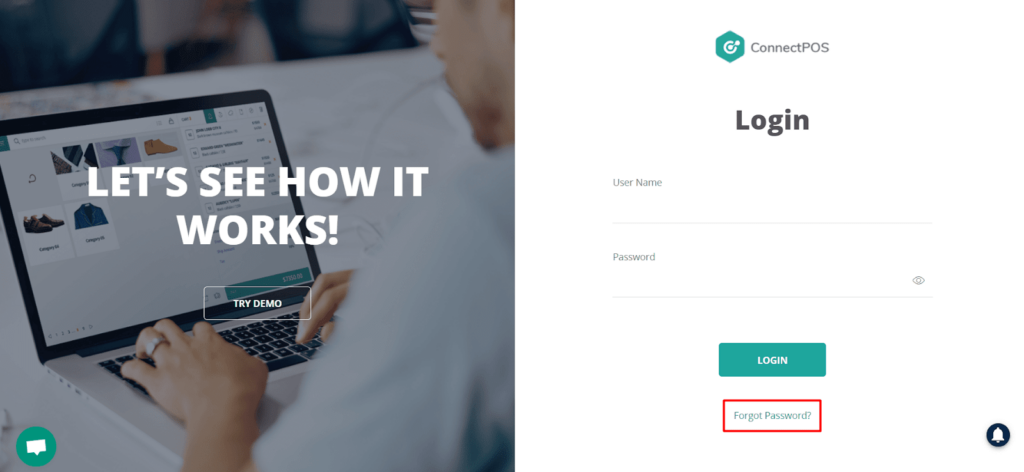 Click on the link, it will redirect you to the Reset Password page.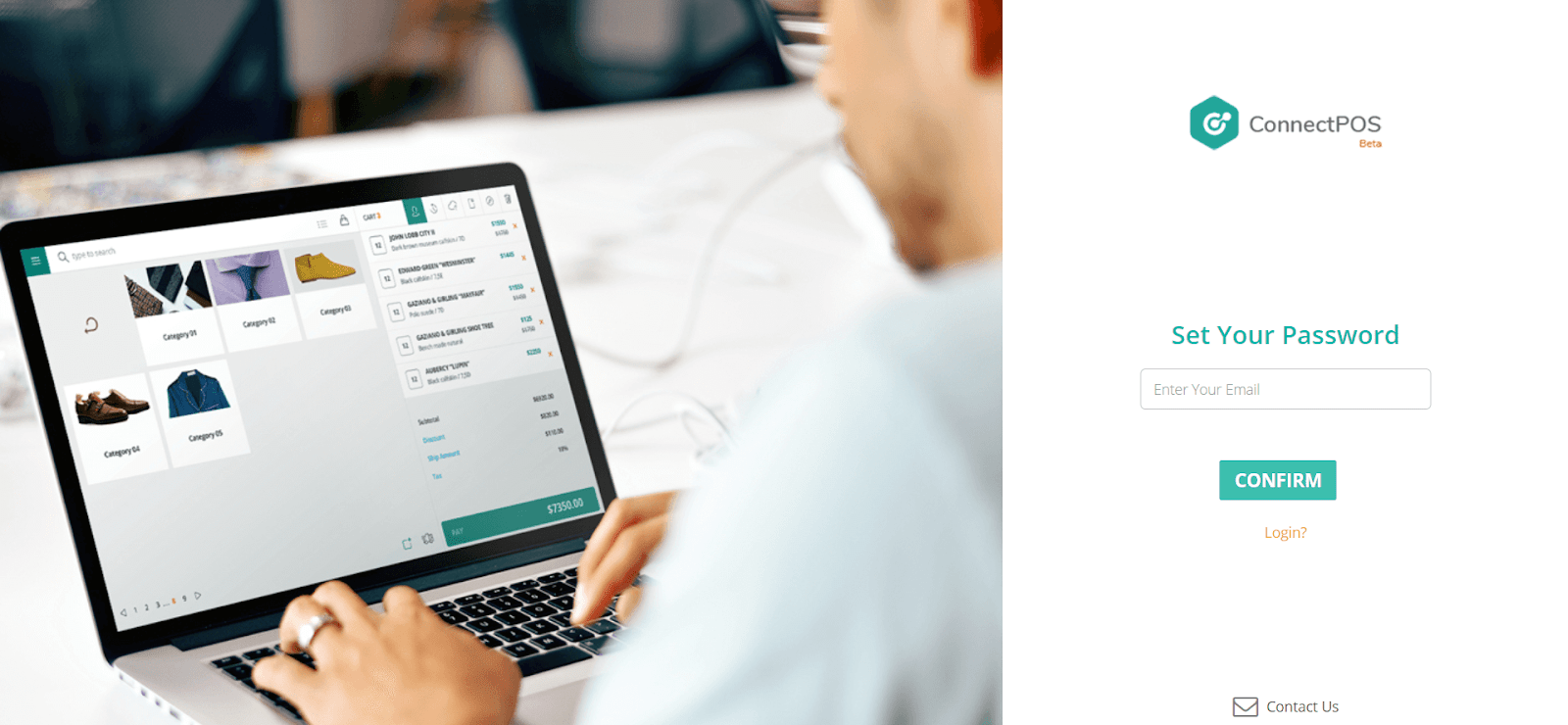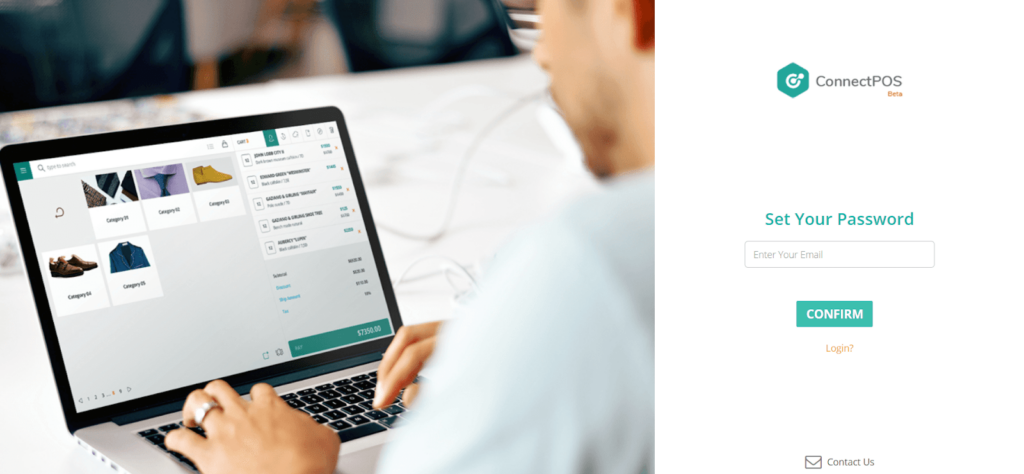 Fill in your email. A message with the reset link will be sent to your email.
Go to your email and click on the link. A window will open for you to fill in the new password. After hit Confirm, your password is reset successfully.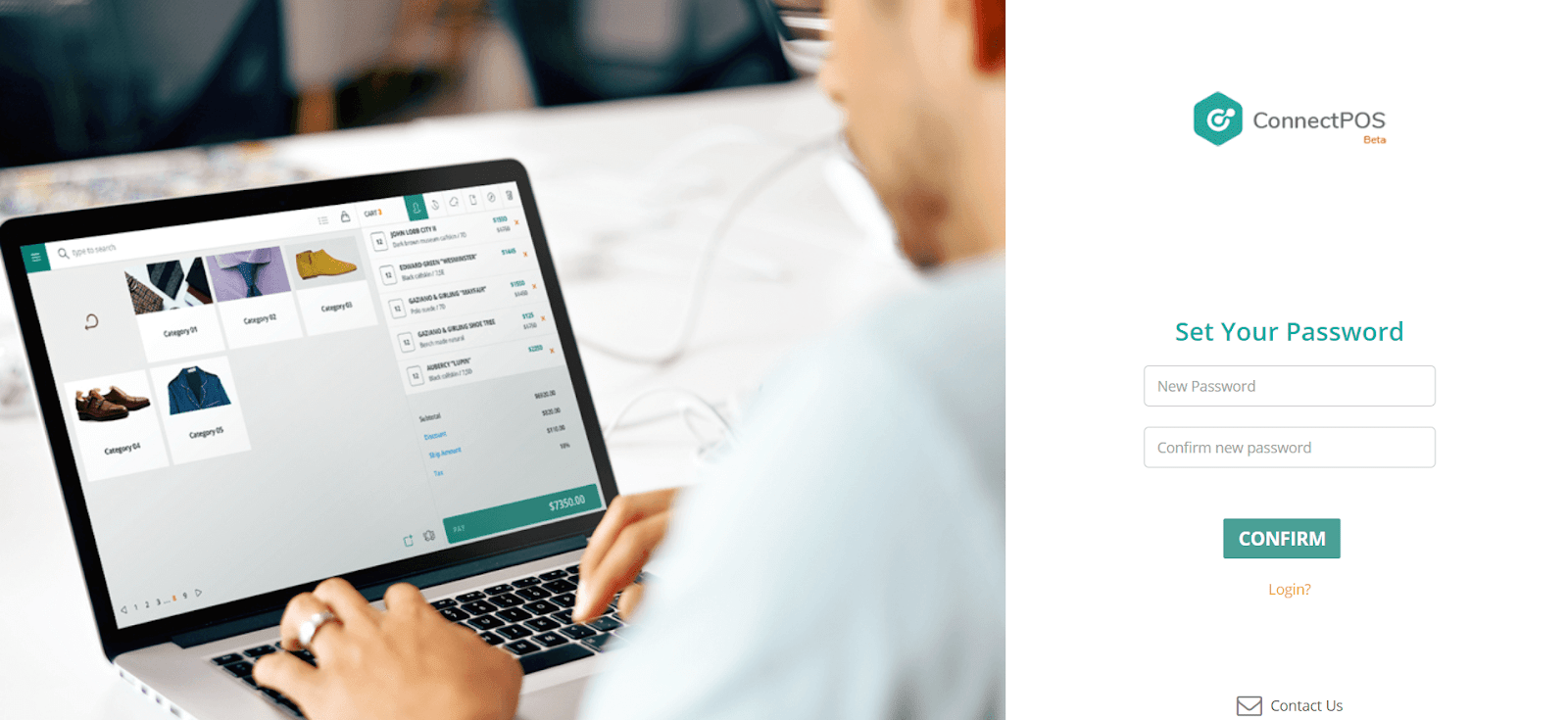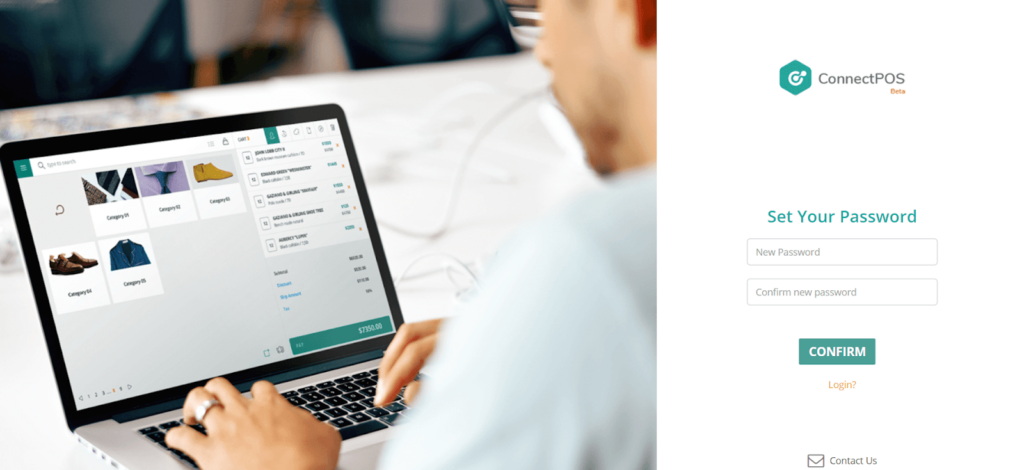 We highly recommend using the Incognito browser when resetting your password. This prevents overlap credential when creating a new user for your staff or using multiple accounts in one browser.