After installing ConnectPOS, you can start selling your products on the sell screen. There are two common methods to quickly add products to cart: Online search and Offline search. In this article, we will focus on introducing ConnectPOS Online search.
What is Offline Search? #
Traditionally, we pull all data from your online stores to ConnectPOS. Users can instantly search for the products from the successfully pulled data. This is what we call Offline Search.
However, some retailers are struggling to search for the items when using Offline Search. They cannot search for the products and the loading time is longer than expected. This is because the system has not finished pulling all data back to ConnectPOS.
What is Online Search? #
To avoid frustration and create a seamless user experience, we make Online Search our default mode.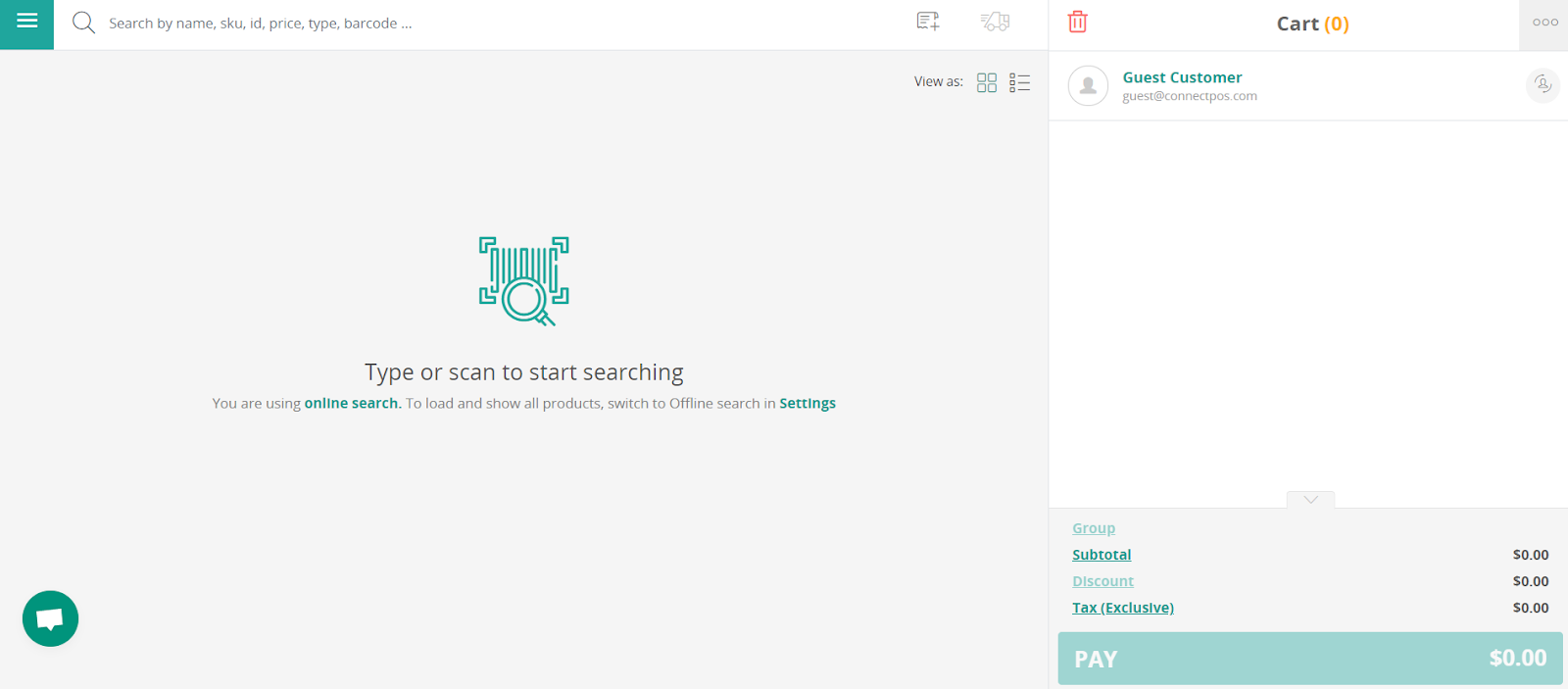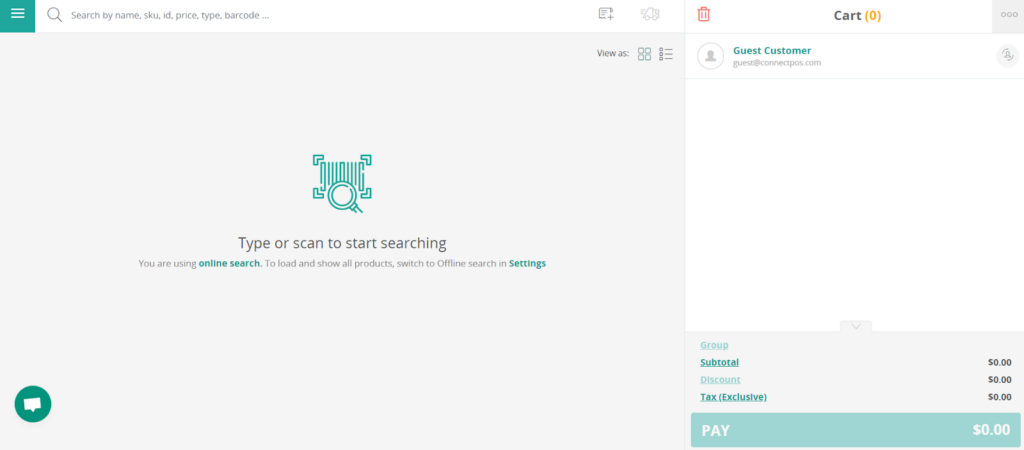 In Online Search, data is not loaded to ConnectPOS yet you can search directly from the server. This eliminates loading time and you can start selling without any delay right after installing ConnectPOS.
The searching time in Online Search can be a little slower than in Offline Search, yet there will be no loading time between you and your first order!
Changing between Online Search and Offline Search #
For particular reasons, if you want to switch between Online and Offline Search, you can go to Settings > Product and Category. Then enable/disable USE PRODUCT IN ONLINE MODE.