Note: iZettle for PC is currently available for payment confirmation via Android devices.
Step 1: Follow this Drive link to request access using your Android device. After that, please notify us so we can grant you an access permission.
Step 2: Once you have got access to the app, click Download > Download anyway > Open > Install.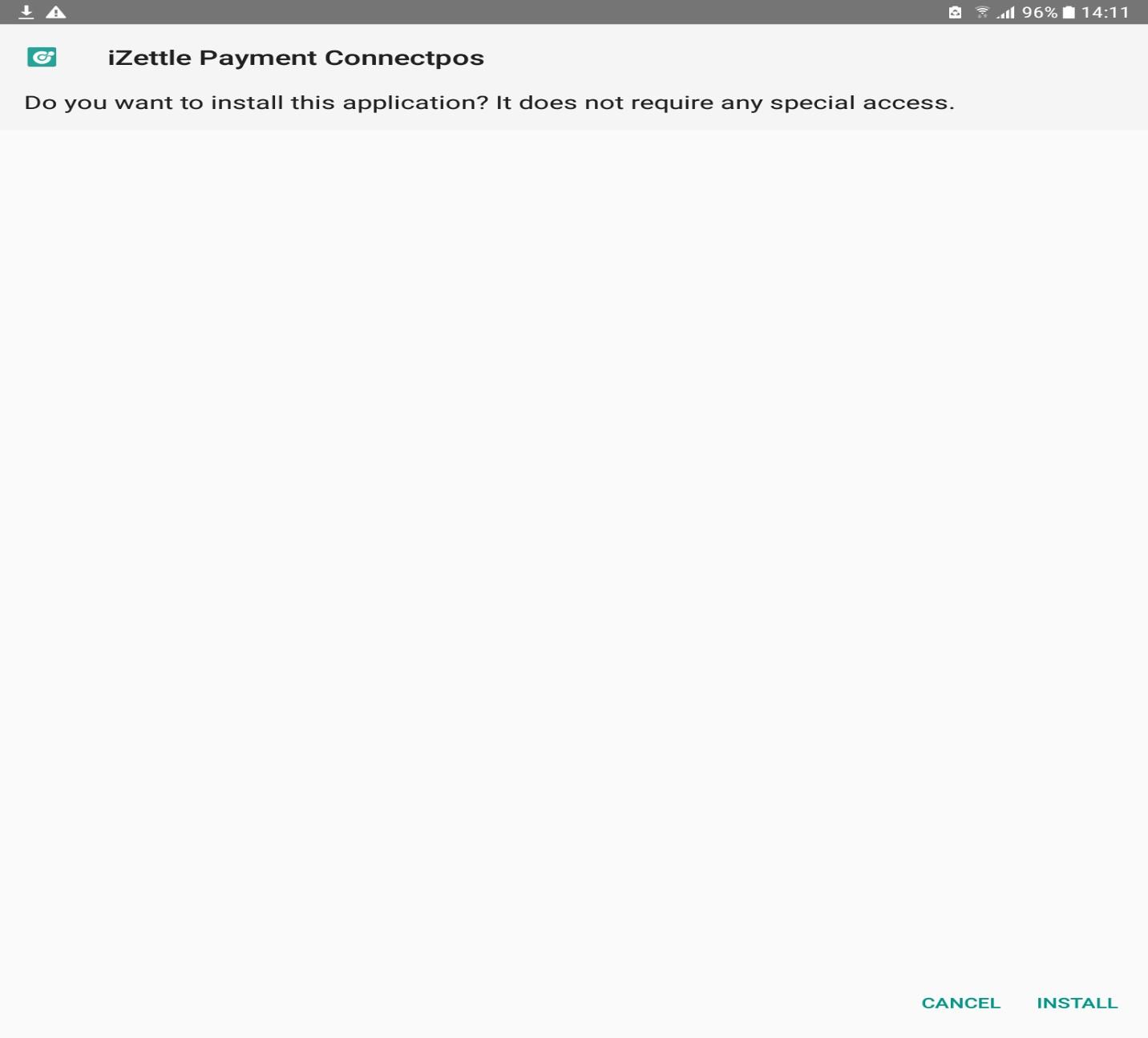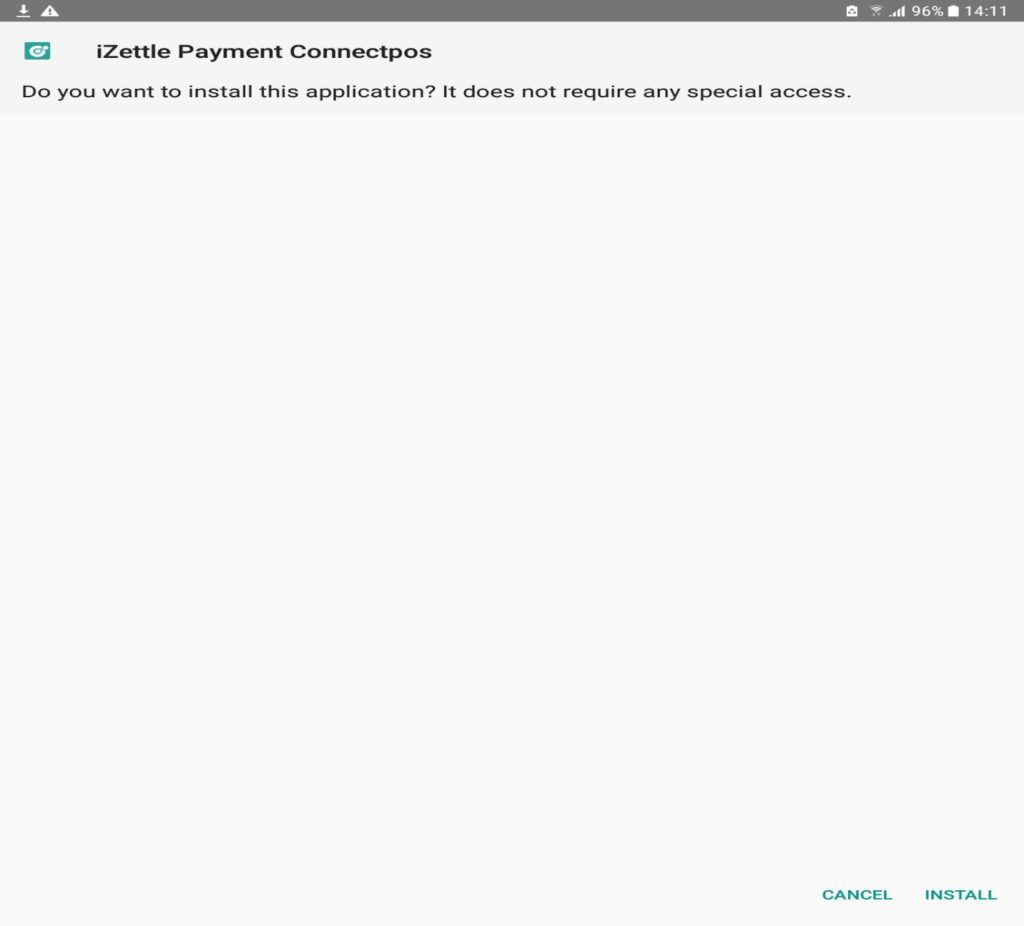 Note: Please turn on Unknown Sources in your device's settings to allow the installation.
Step 3: Open the app and you will see Connector ID as in the photo below.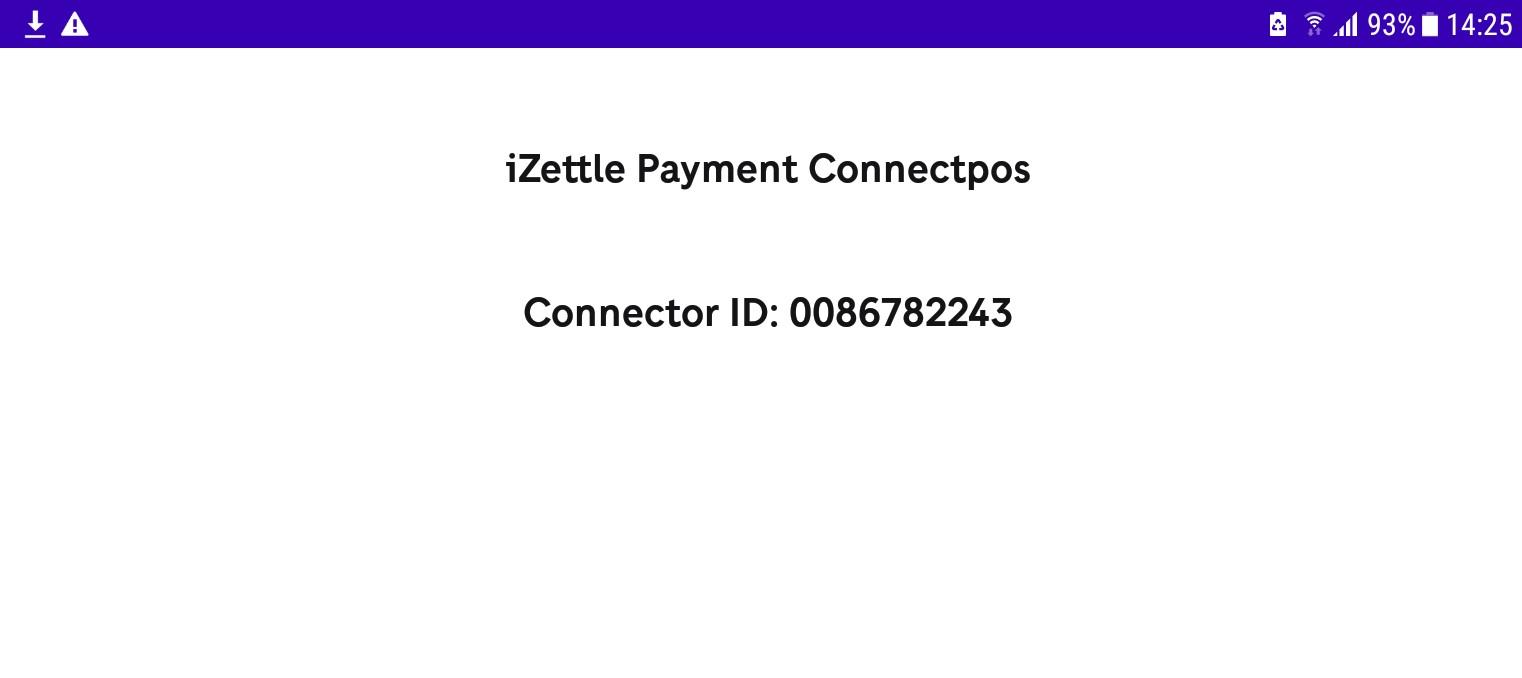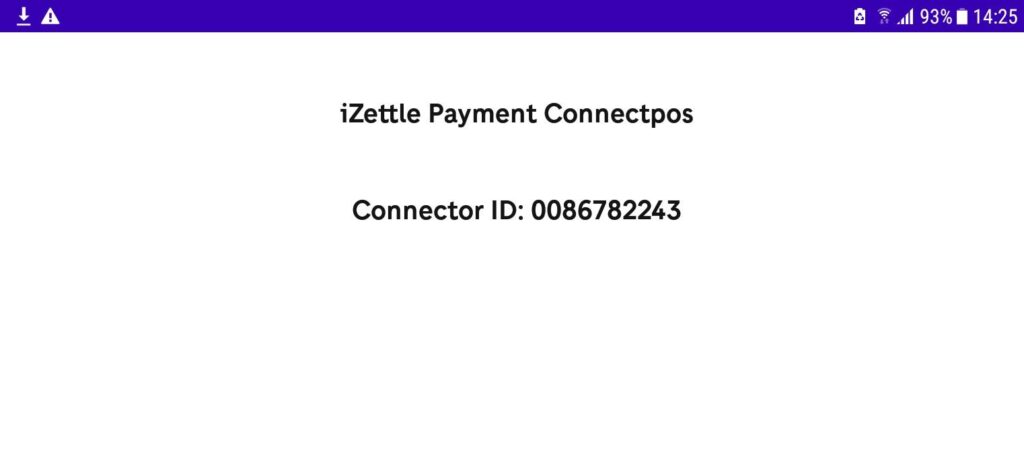 Note: Please let the Connector app runs on the background.
Step 4: On your PC, open Menu > Settings > POS settings > Integrated Payment, and click on iZettle or create a new iZettle payment. After that, and input the Connector ID on the Connector app > Save.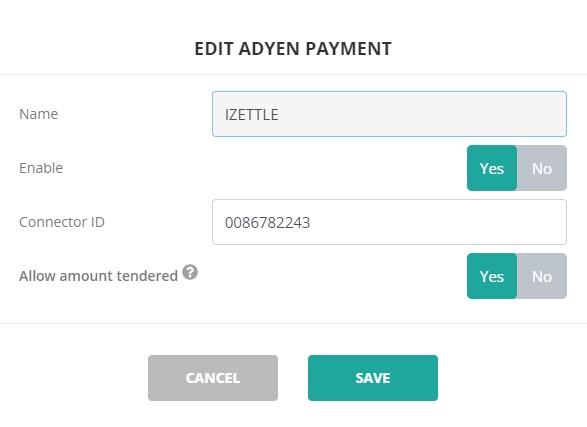 Step 5: Refresh the site and create a test order. In checkout screen, choose iZettle > Pay. After seeing the pop-up log into iZettle on your Android device, fill in your iZettle account credentials.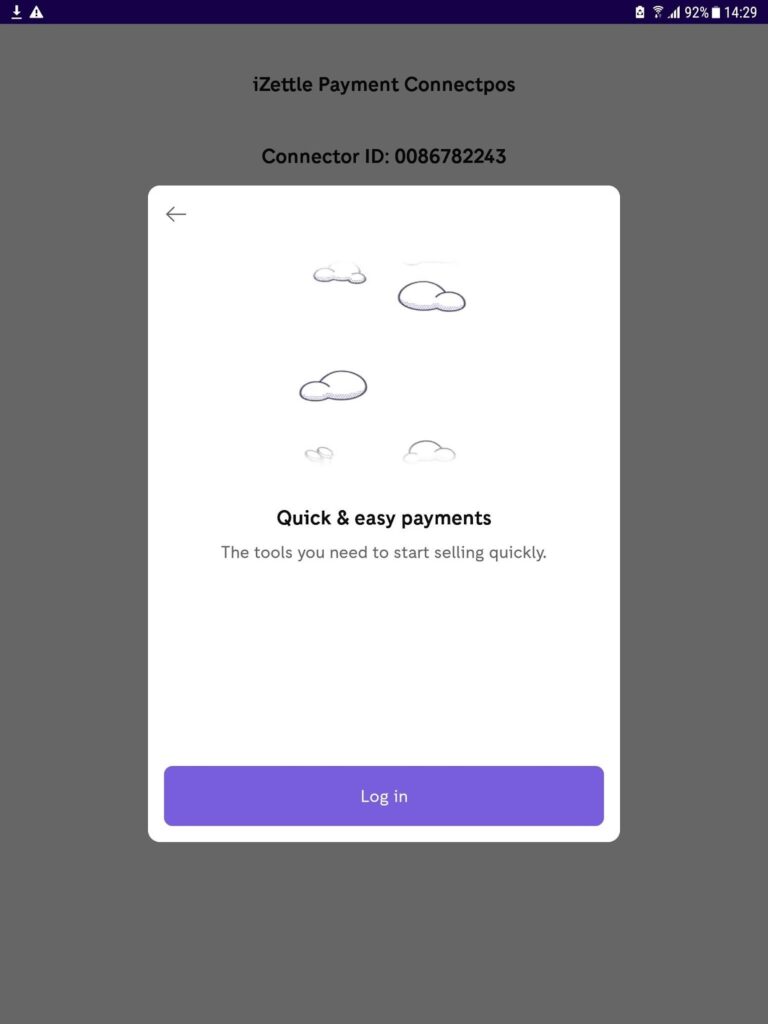 Note: You only need to log in once.
Step 6: Connect the Android device to the card reader.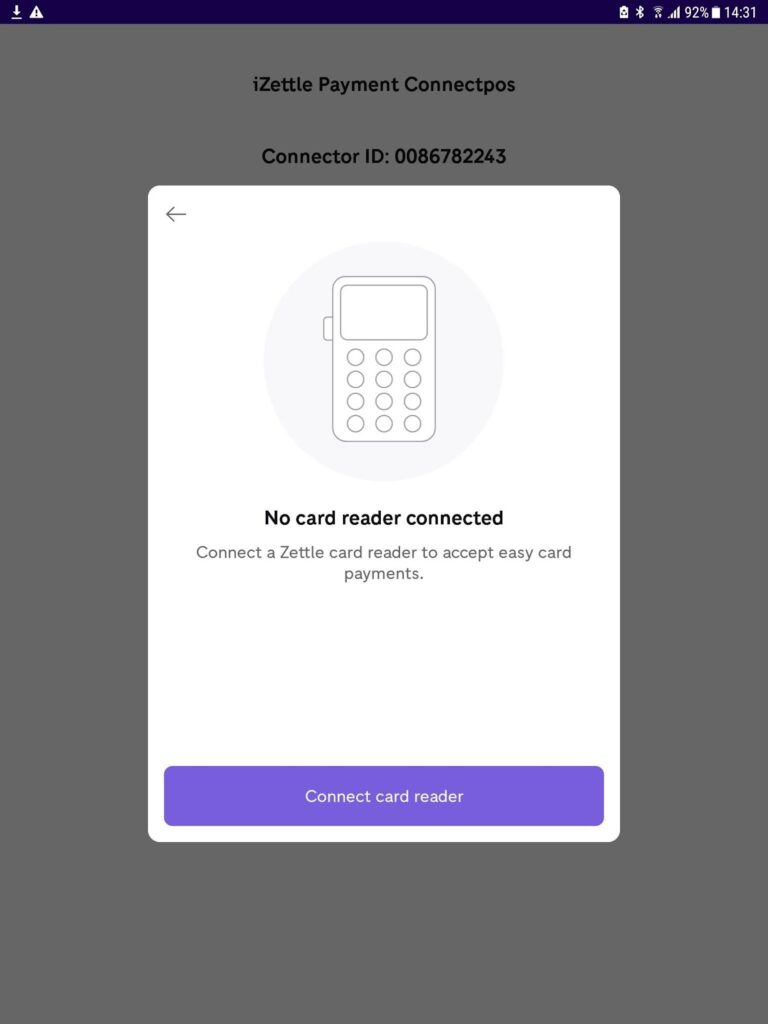 Note: Make sure Bluetooth and Location are enabled when using the app.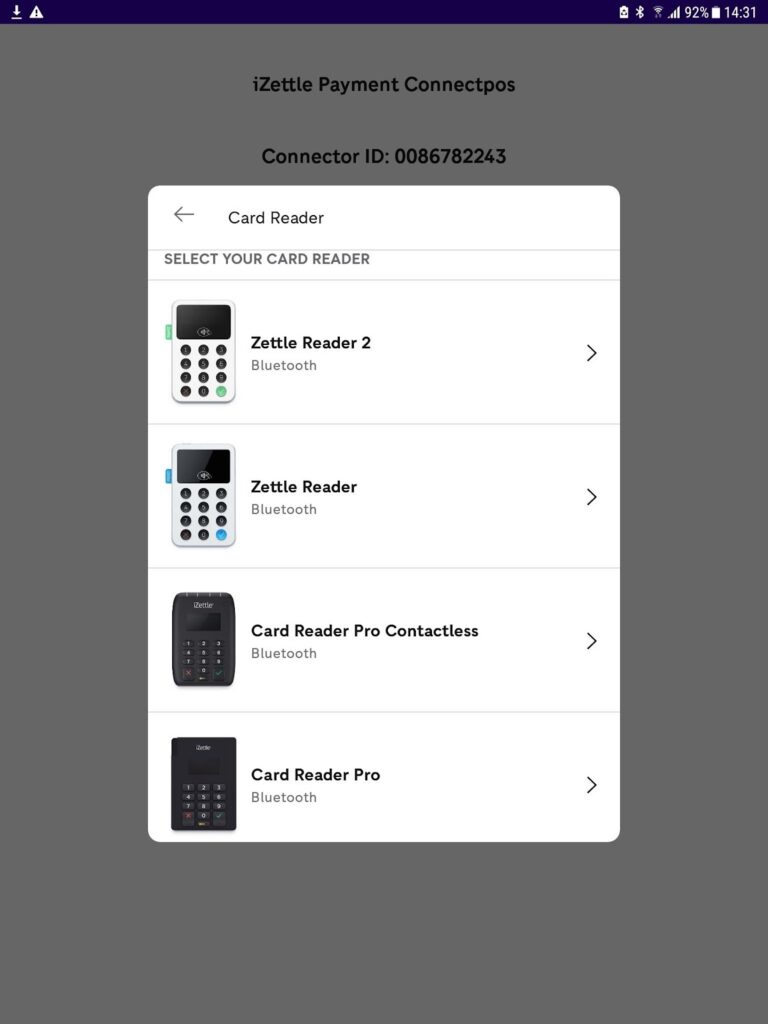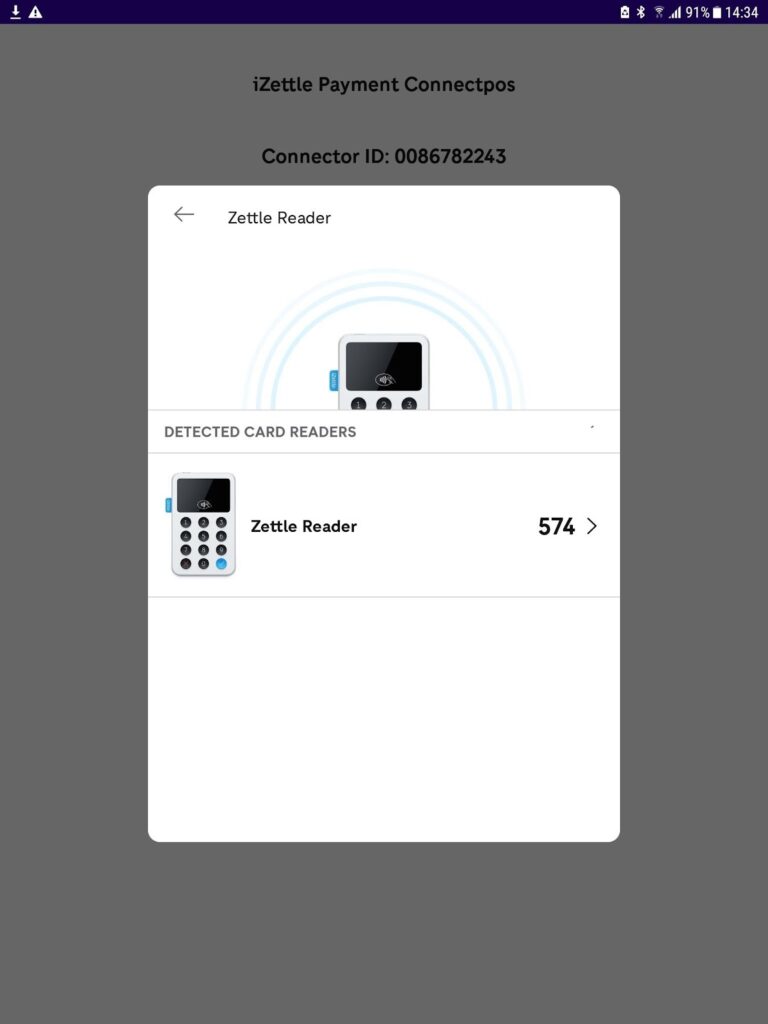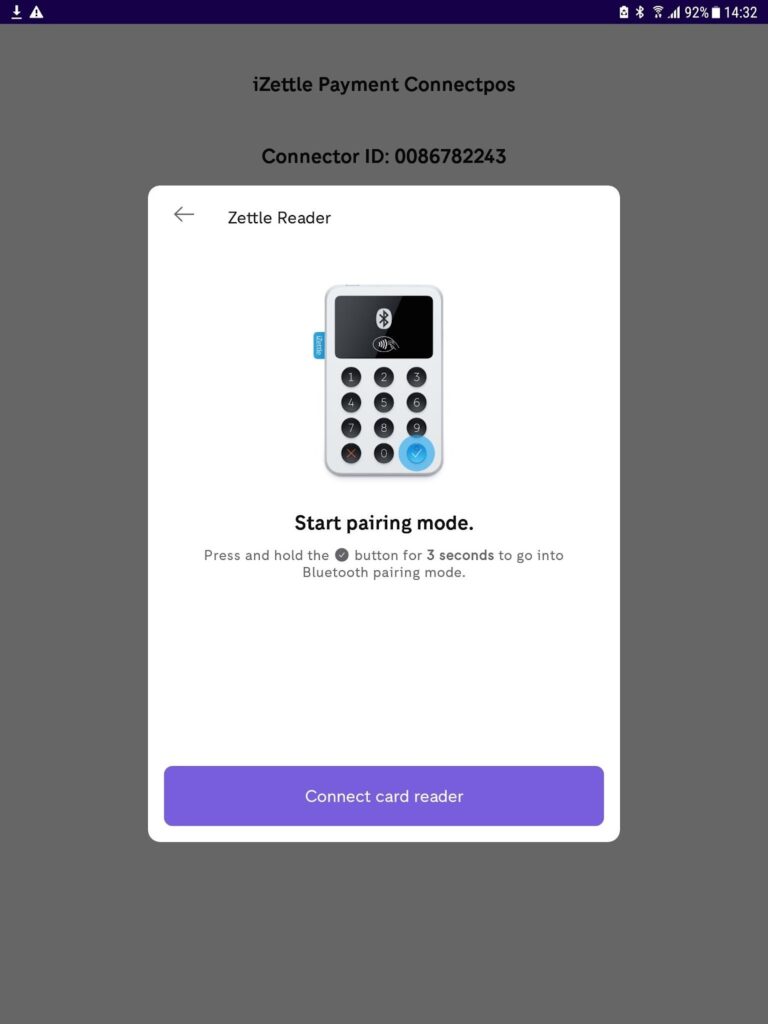 If you encounter any issue during the process, pleasecontact us and we are always happy to assist!