Download the Payment Engine #
To install the Cardknox payment engine, please follow these steps:
Download the Payment Engine from this link.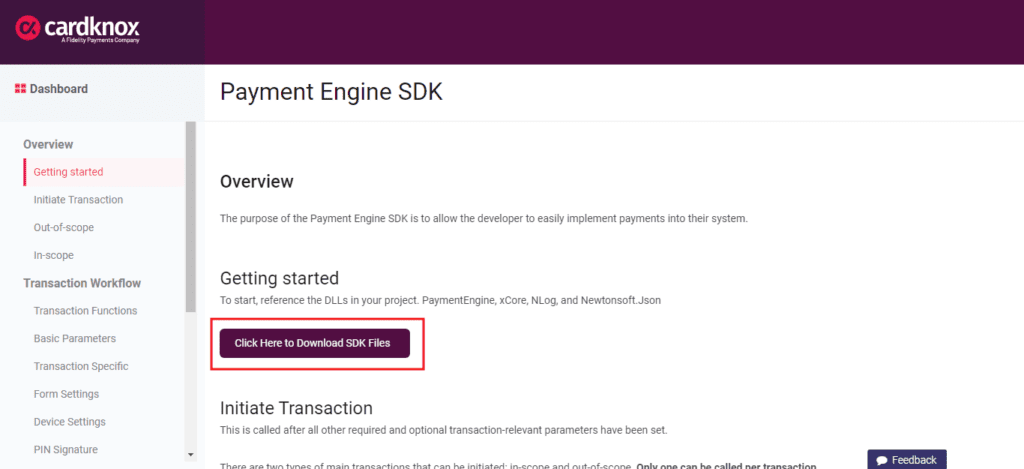 Select the link that matches with your version of Window and .NET.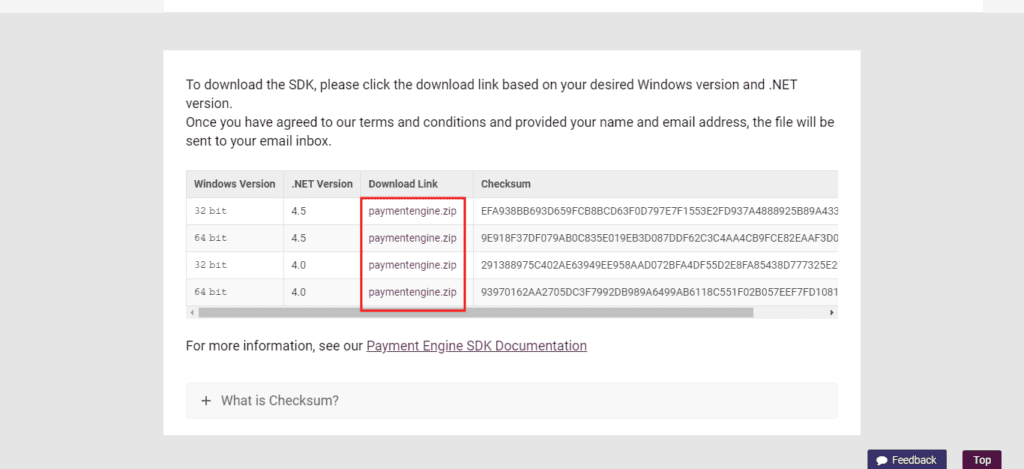 The installation file will be sent to your email, extract the file to a folder on your Window.
Installation #
To install the payment engine for Cardknox, please follow these steps:
Double click on the installation file.
When the installation popup is opened, click on "Next".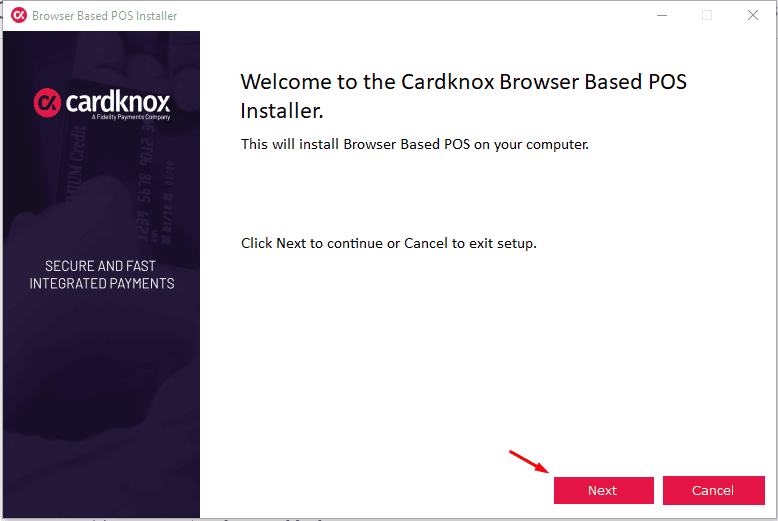 On the next screen, select the following option for installation as needed:
Release Type: "Stable" is recommended.
Program Version: Latest version is recommended.
OS Version: Select the version that matches with your computer.
.NET Version: Select your installed .NET version.
Download Location: Select a location on your computer to download and install the engine.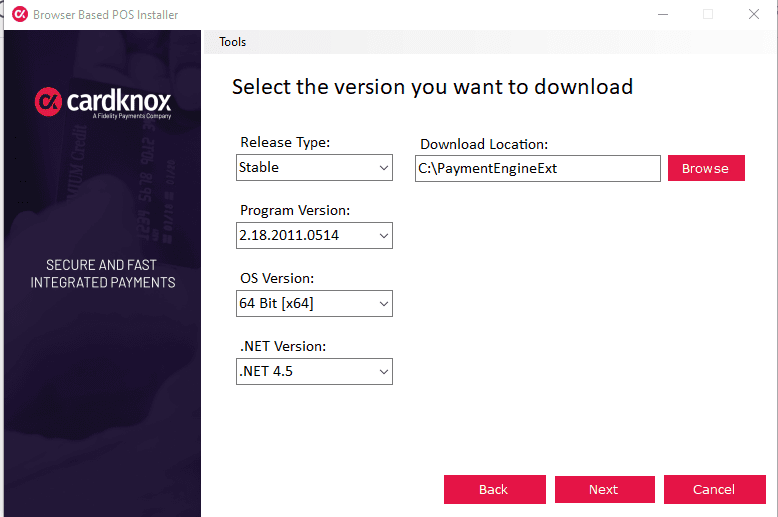 After finishing selecting your option, click on "Next".
Click on "Start" to download and install the engine on your computer.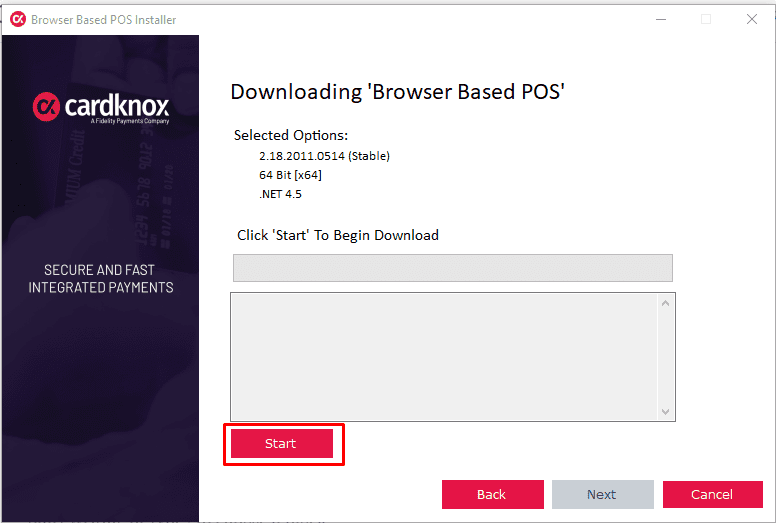 The downloading and installing process will begin.
Click on "Next" after the downloading process is finished.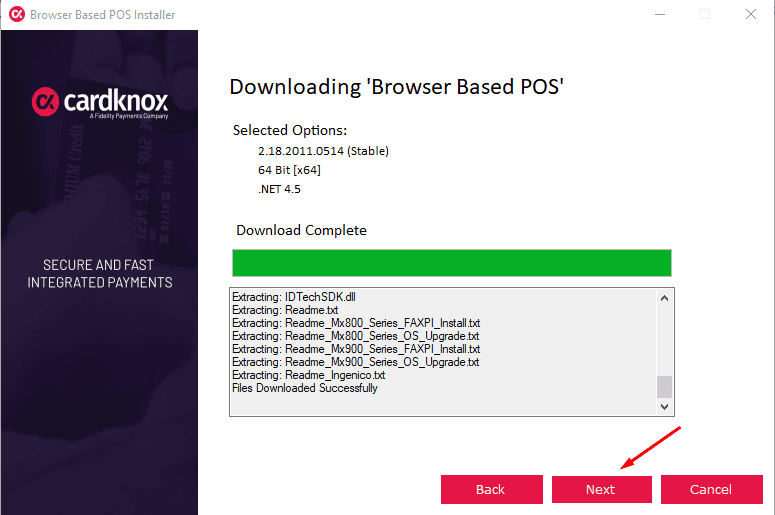 VERY IMPORTANT: Keep "Run Browser-Based POS" option ticked, otherwise you may need to remove the payment engine folder and redo the process again.
Click on "Finish".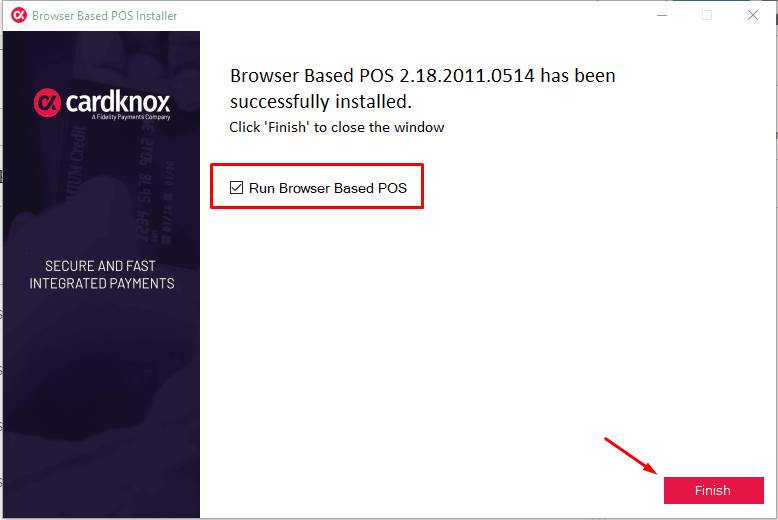 A popup named "xCore" will appears, here please input your xKey, provided by Cardknox support.
Click on "OK" after inputting your key.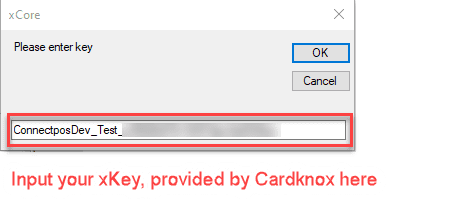 If your key is correct, the payment engine will start working.
Afte
Congratulation! You have finished setting up your Cardknox, and can start using Cardknox as payment method on ConnectPOS.rward, this popup will appears.