shopping journey. Yet at first, you must log in to ConnectPOS.
There are two ways to log in to the app.
Login from browser #
You can log in to ConnectPOS by visit retail.connectpos.com and enter your username and password.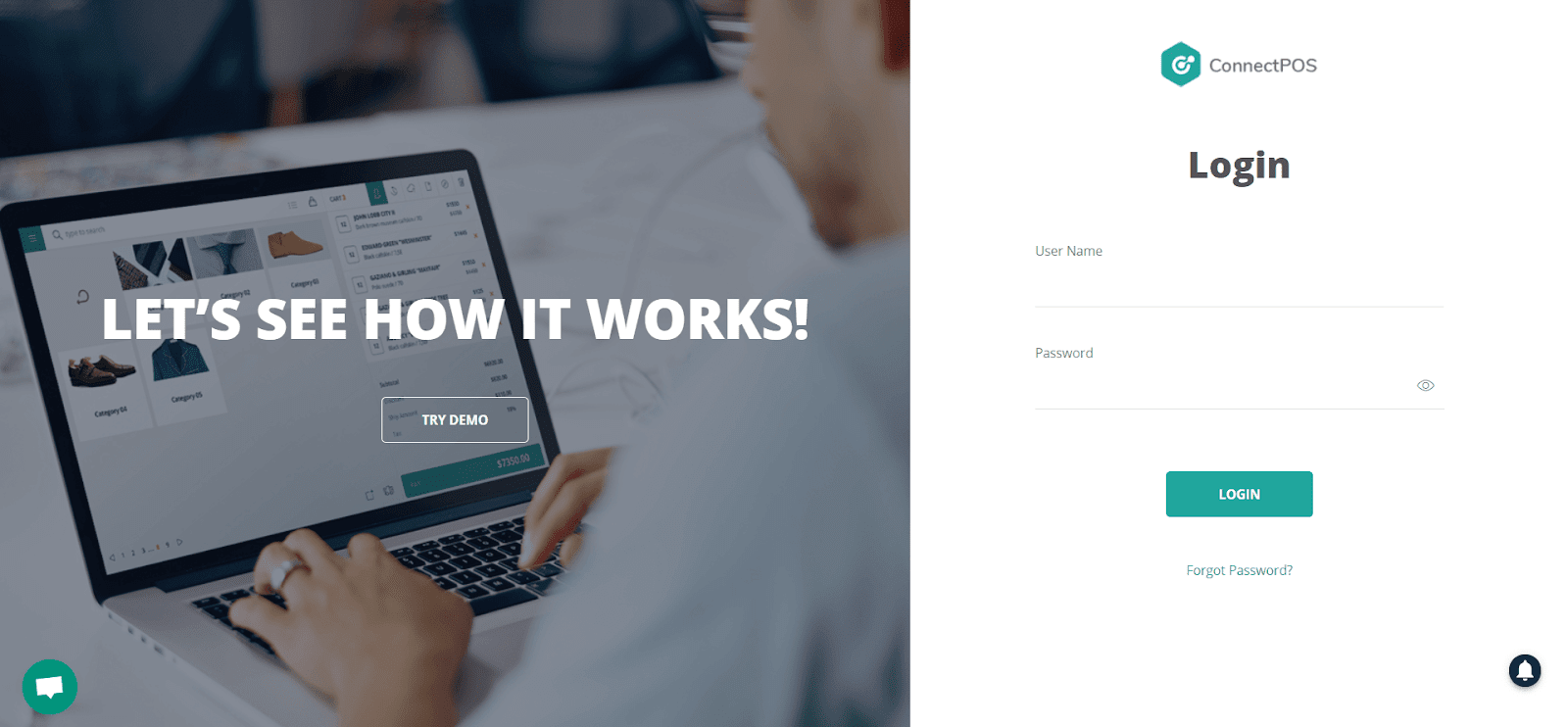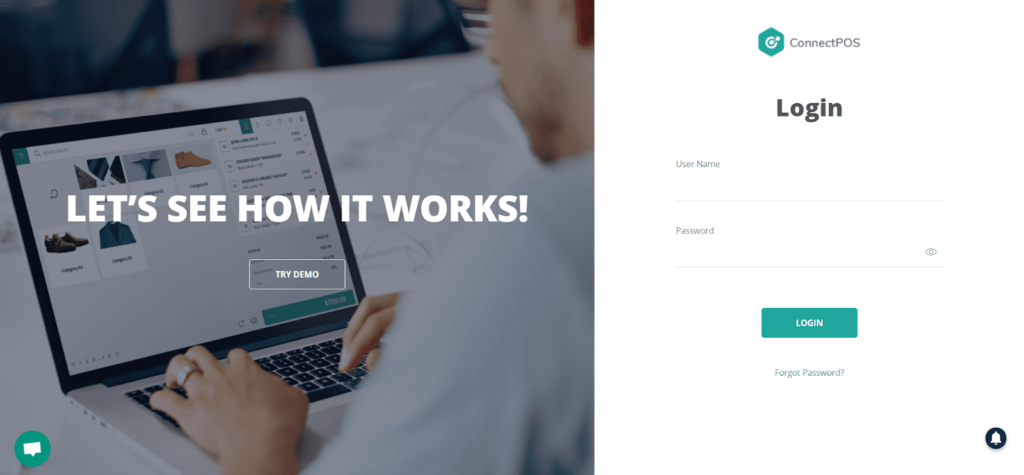 After you've installed ConnectPOS, we'll send an email consist of your username and reset password link. After resetting your password, you can log in to ConnectPOS through the browser.
Login from Shopify backend #
At the backend of your Shopify store, there's an Apps section. Click on the section and it'll redirect you to the Apps page, where it stores all your integrated apps.
Click on logo ConnectPOS to login to ConnectPOS.