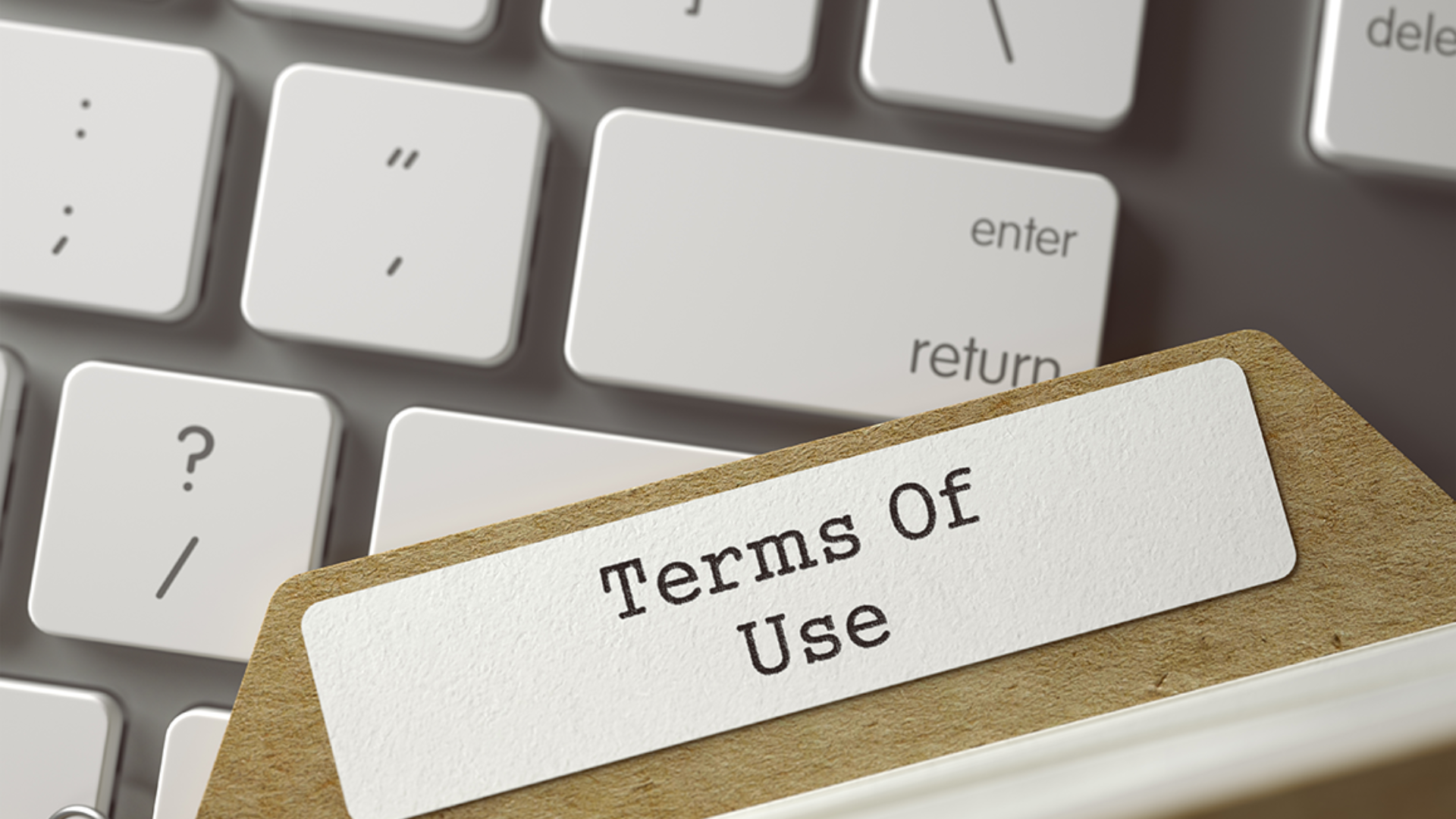 1.1. These terms of use ("Terms") set out the terms and conditions for your use of ConnectPOS offered by SmartOSC Corporation ("we" or "SmartOSC"). Any new features or tools added to the current ConnectPOS shall be subject to the Terms of Use.
1.2. We reserve the right to update and change the Terms of Use and will notify you of such updates and changes via email, by posting updates and changes to ConnectPOS website or by displaying a message the next time you use our Services. If you continue to use ConnectPOS, your use will be governed by the updated Terms.
1.3. The person or organization signing up and/or managing the account, together with all users accessing ConnectPOS on that person's behalf (collectively, "you" or "Users") accept and agree to be bound by these Terms. SmartOSC grants you a limited, non-exclusive, non-transferable, revocable license to use ConnectPOS (subject to your account type) in accordance with these Terms.
1.4. If you do not agree to any of these Terms, you should not use ConnectPOS. All rights not expressly granted to Users in these Terms are reserved by SmartOSC.
2.1. You must be 18 years or older in order to access and use ConnectPOS.
2.2. You shall provide true, accurate, current and complete account information, and to maintain and update your account information in order to ensure that it remains true, accurate, current and complete.
2.3. You are responsible for keeping your password secure. We cannot and shall not be responsible for any loss or damage due to your failure to keep your username and password secure.
2.4. You are responsible for all activity and content including but not limited to images, videos, graphics, written content, information, or data uploaded, collected, generated, stored, displayed, distributed, transmitted or exhibited on or in connection with your Account ("Materials").
2.5. We can reject your Account application, cancel or suspend your account at any time if, in our sole discretion, you have committed a breach or violation of any term in the Terms of Service or any other terms applying to your use of ConnectPOS.
2.6. You can cancel your ConnectPOS account at any time by following the instruction in your Account page. If you cancel your account before the end of your current paid up month or year, your cancellation will take effect immediately and you will not be entitled to any refund of fees paid in advance.
2.7. If you cancel your account: (a) we will stop providing you with ConnectPOS and you will no longer be able to access your Account; (b) all of your rights granted under these Terms will be immediately abolished; and (c) all of your data and content may be deleted from our system immediately and cannot be recovered. You are responsible for backing up and replicating any necessary data before cancellation and we shall not be responsible for any loss or damage following, or as a result of, cancellation of your account.
2.8. You may upgrade or downgrade your account at any time by following the instruction in your Account page. The upgrade or downgrade will become effective immediately.
If you downgrade your account, you will not be entitled to any refunds in regard to any unused portion of any higher account offering. If you upgrade your account, the balance already paid for the rest of the term will be credited to your account. We will then immediately charge your credit card for any net amount due as a result of the upgrade and your account renewal date will be reset to the next available billing day.
Downgrading your account may cause the loss of content, or features of capacity of your account. If you choose to downgrade your account, we shall not be liable for any loss of data, content, features or capacity following or resulting from your downgrading your account.
2.9. In the event of a dispute regarding Account ownership, we reserve the right to request documentation to determine or confirm Account ownership. Documentation may include but not limited to: a scanned copy of your business license, government issued photo ID, the last four digits of the credit card on file.
2.10. We retain the right to determine, in our sole judgment, rightful Account ownership and transfer an Account to the rightful owner. If we are unable to reasonably determine the rightful Account owner, we reserve the right to temporarily disable an Account until resolution has been determined between the disputing parties.
3.1. A valid credit card number is required for paying all Fees. We will charge applicable Fees to the credit card account that you authorize ("Authorized Card"), and will continue to charge the Authorized Card (or any replacement card) for applicable Fees until you cancel your Account, and any and all unpaid Fees have been paid in full.
3.2. Fees will appear on an invoice, which will be sent to the Account Owner via the email provided and will also appear on your Account page. The fees are paid in advance on a monthly or annual basis and are non-refundable, even if you only use part of a month or year's subscription for ConnectPOS. Unless required by law, we shall not provide refunds in connection with ConnectPOS.
3.3. The fees charged for use of ConnectPOS are featured on the website at www.connectpos.com ("Fees") and are subject to change. We shall notify you (via email or by displaying a message when you log into your Account page) at least 30 days before the change in the Fees takes effect.
3.4. If you are using a free trial of ConnectPOS, the free trial will begin on the day that your account is created and end 30 days later. If you wish to continue to use ConnectPOS at the end of the free trial period, you will need to provide valid credit card details.
3.5. All Fees are exclusive of all taxes, and you indemnify and hold SmartOSC harmless against any claims by any tax authority for any underpayment of any sales, use, goods and services, value added or other tax or levy, and any penalties and/or interest.
4. ConnectPOS Is Provided "As Is"
4.1. ConnectPOS is provided on an "as is" and "as available" basis, and you use it at your sole risk. We will try to address (during normal business hours) all technical issues that arise in connection with ConnectPOS.
4.2. We do not warrant that: (a) ConnectPOS will meet your specific requirements; (b) ConnectPOS will be uninterrupted, timely, secure, or error-free; (c) ConnectPOS will be accurate or reliable; (d) the quality of any products, services, information, or other material purchased or obtained by you through ConnectPOS will meet your expectations; or (e) any errors in ConnectPOS will be corrected.
4.3. You acknowledge that we may use third party suppliers to provide hardware, software, networking, connectivity, storage and other technology in order to provide ConnectPOS. The acts and omissions of those third party suppliers may be outside of our control, and we are not liable for any loss or damage as a result of any act or omission of any third party supplier.
4.4. On behalf of itself and such third party suppliers, we exclude any other warranties that may be implied or otherwise apply under statute or other applicable law, to the maximum extent permitted by law.
5. Limitation Of Liability
5.1. You expressly understand that SmartOSC shall not be liable for any direct, indirect, incidental, special, consequential or exemplary damages, including but not limited to, damages for loss of profits, business, goodwill, use, data or other intangible losses (even if SmartOSC has been advised of the possibility of such damages), resulting from: (a) the use or the inability to use the Service (in whole or in part) or any technical malfunctions; (b) the cost of procurement of substitute goods and services; (c) unauthorised access to, or alteration of, your communications or data; (d) statements or conduct of any third party regarding ConnectPOS; or (e) any other matter relating to ConnectPOS.
5.2. You indemnify SmartOSC against all forms of liability, actions, proceedings, demands, costs, charges and expenses which SmartOSC may incur or suffer as a result of use of ConnectPOS through your account or as a result of your failure to comply with these Terms.
5.3. In any case, SmartOSC's maximum aggregate liability under or in connection with these Terms or your use of ConnectPOS is limited to the amount of Fees paid by you in the past 12 months.
6. Waiver And Complete Agreement
Our failure to exercise or enforce any right or provision of the Terms of Use shall not constitute a waiver of such right or provision. The Terms of Use and the documents it incorporates by reference constitute the entire agreement between you and SmartOSC and govern your use of ConnectPOS, superseding any prior agreements between you and SmartOSC (including, but not limited to, any prior versions of the Terms of Use).
7. No Malicious Or Illegal Use
You must not:
(a) use ConnectPOS in any unlawful manner, for any unlawful or fraudulent purpose, or in any manner inconsistent with these Terms;
(b) infringe our intellectual property rights or those of any third party in relation to your use of ConnectPOS;
(c) transmit any material that is defamatory, offensive or otherwise objectionable in relation to your use of ConnectPOS;
(d) use ConnectPOS in a way that could damage, disable, overburden, impair or compromise our systems or security or interfere with other users;
(e) collect or harvest any information or data from ConnectPOS or our systems or attempt to decipher any transmissions to or from the servers running ConnectPOS;
(f) disclose or distribute information relating to another User of ConnectPOS to any third party, or use any other User's information for any marketing purposes unless you have that User's express permission to do so; or
(g) access or register User logins via bots or other automated methods.
8.1. You agree that SmartOSC owns all of the intellectual property rights existing in ConnectPOS. You agree not to challenge or do anything inconsistent with such ownership. You may not publish or use brand, branding or logos of ConnectPOS and SmartOSC without SmartOSC's prior written permission.
8.2. You grant SmartOSC a royalty-free, irrevocable, perpetual license to use (including for commercial purposes) information and/or data collected by SmartOSC through your use of ConnectPOS, provided that we aggregate or anonymize that information or data before using it. Other than this right, SmartOSC claims no intellectual property rights in relation to the information or content you input into ConnectPOS.
8.3. You may give us comments, feedback or suggestions on ConnectPOS, and you agree that we will be free to use, modify and incorporate such suggestions without any obligation to you.
9.1. We do not claim any intellectual property rights over the Materials you upload to ConnectPOS. All Materials you upload remains yours.
9.2. By uploading Materials, you agree: (a) to allow other internet users to view the Materials you post publicly to your store; (b) to allow us to store, and in the case of Materials you post publicly, display, your Materials; and (c) that we can, but have no obligation to, review all the Materials submitted to ConnectPOS at any time, and, in our sole discretion, refuse or remove any Materials from the Service and suspend or terminate Accounts if we determine in our sole discretion that the Materials uploaded or posted violate any of these Terms.
9.3. We will not disclose your confidential information to third parties, except as required in the course of providing our services. Confidential information includes any Materials or information provided by you to us which is not publicly known. Confidential information does not include information that: (a) was in the public domain at the time we received it; (b) comes into the public domain after we received it through no fault of ours; (c) we received from someone other than you without breach of our or their confidentiality obligations; or (d) we are required by law to disclose.
9.4. SmartOSC shall have the non-exclusive right and license to use the names, trademarks, service marks and logos associated with your store to promote ConnectPOS.
10.1. If any Term is held by the arbitration or a court of competent jurisdiction to be invalid or unenforceable, the remaining Terms will remain in full force and effect as if such invalid or unenforceable term had never been included.
10.2. You are not permitted to assign, sub-licence, novate or transfer these Terms or any of the rights licensed under them.
10.3. These Terms shall be governed by Vietnam law, and you submit to the exclusive jurisdiction of the Vietnam courts for any matter or dispute arising in relation to these Terms.