ConnectPOS supports multiple payment methods, including cash, gift card or credit/debit card.
This article will walk you through how to accept card payment with ConnectPOS and a list of payment gateways supported by ConnectPOS.
If your chosen payment gateways are not listed here, please contact us for customization.
How to connect payment gateways to ConnectPOS #
For a detailed guideline on how to connect payment gateways, click here or contact us for more information.
How to accept card payment with ConnectPOS #
Open the ConnectPOS app, click on the side menu and select Settings. At the POS Setting, choose the Integrated Payments section.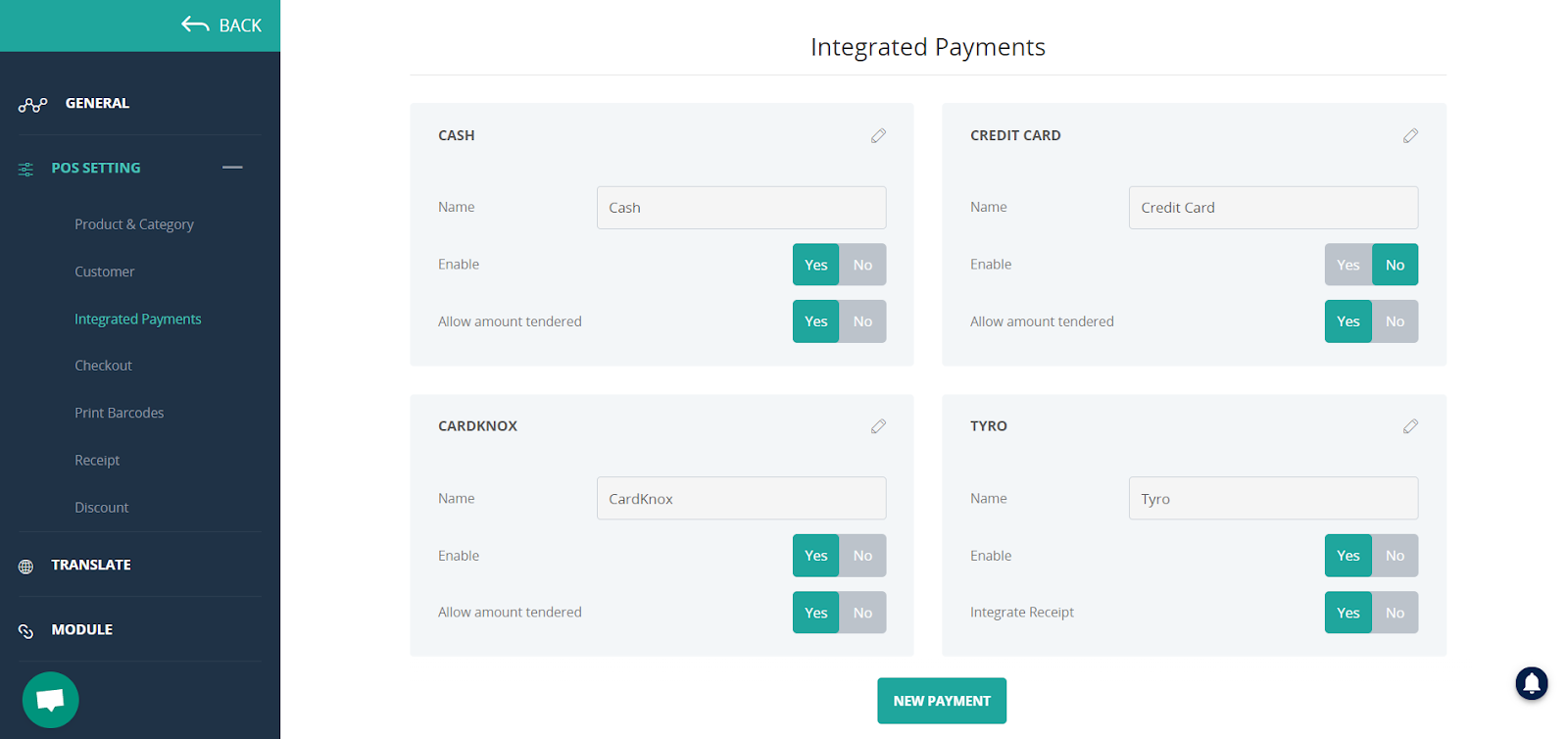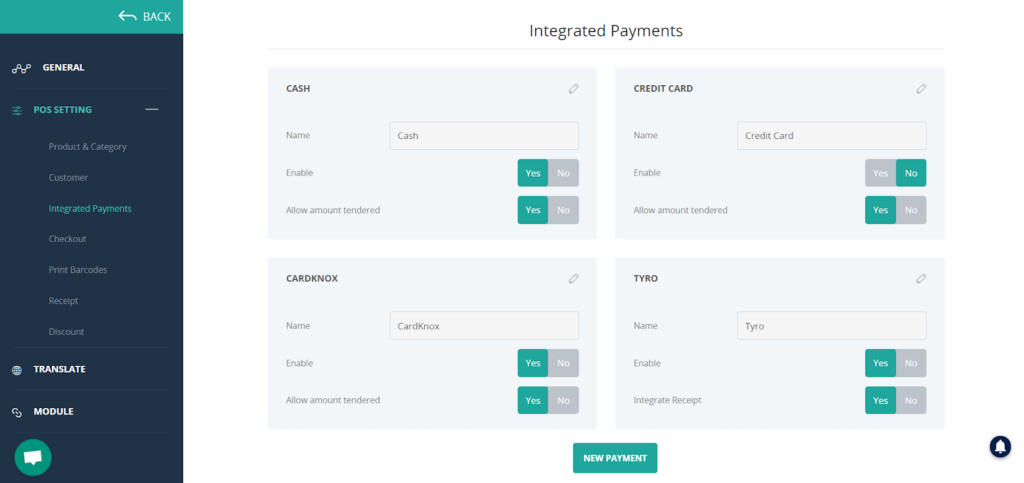 You can see the list of integrated payment methods on the page. If you have connected your chosen gateways it will appear here.
To accept card payment by your chosen gateways, switch Yes at the Enable toggle or click on the edit icon on the top left.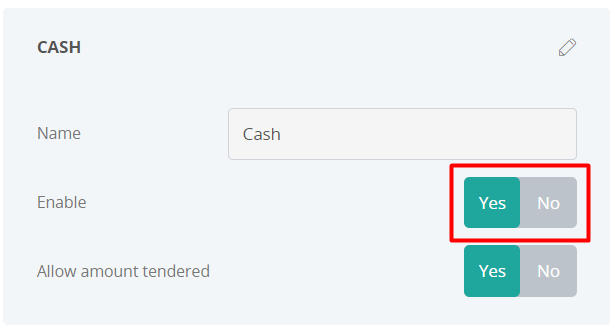 For some payment gateways, it's required you to fill in an ID to make it run properly. For example, PayPal requires client ID and secret ID; and Adyen requires an API key, Live Prefix, Terminal ID, Merchant Account and Terminal Region.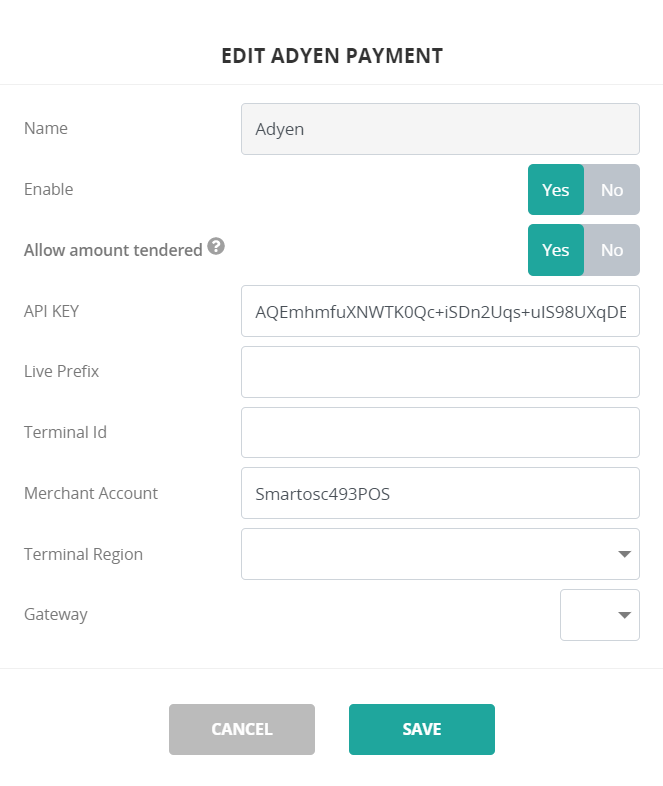 List of compatible payment gateways #
PayPal Here
Zettle by PayPal
Payment Express
Authorize.net
Cardknox
Tyro
Moneris
Adyen
Stripe
GHL Payment
Smartpay
For more details on integrations, click here.