Previously, we've discussed and compared different POS, and to continue with the review series, today we're going to have 2 commonly known POS systems, ConnectPOS and Square POS, side by side and make a thorough comparison to see which one is the right fit for your business. 
Overview ConnectPOS and Square POS
ConnectPOS
ConnectPOS is the leading cloud POS software for omnichannel retail stores. It is famous for its feature-rich and advanced technology. It offers an affordable and friendly interface system that fulfills the needs and demands of every business, no matter type or size. 
ConnectPOS covers any industry, from food and drinks,  fashion to furniture. It has clients from all over the world, for example, Asia, America, Australia, and the Middle East. 
Square POS
Square is a dedicated point-of-sale system for brick-and-mortar retailers. It offers both POS software and POS hardware options, including a register, a card reader, and an iPad stand. Users of Square can have a full experience without looking for different software and hardware. 
Compatibility
ConnectPOS is compatible with multiple devices, including PC (macOS, Windows) and mobile devices (iOS, Android). Users of ConnectPOS can access through either an app or a web browser on devices. 
On the contrary, Square can operate on iOS and Android, but only with selected models.
Moreover, ConnectPOS has the advantage of up-to-date technology, which includes AI (Artificial Intelligence) facial recognition, PWA consumer applications, and interactive customer screen. 
Integration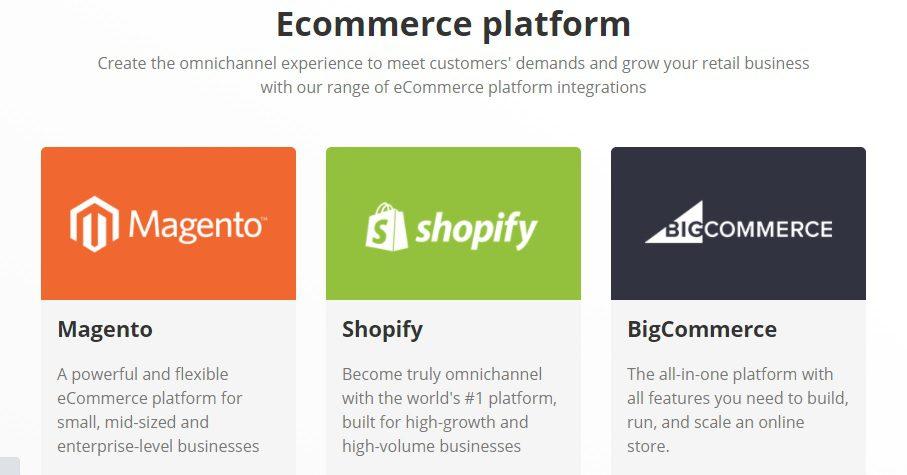 ECommerce platforms
ConnectPOS and Square are both integrated with multiple eCommerce platforms for a secure operation. Specifically, ConnectPOS partners with 4 eCommerce solutions – Shopify, Magento, BigCommerce, and WooCommerce (soon). While Square partners with 3 – Magento, BigCommerce, and WooCommerce. 
Payment integration

ConnectPOS offers customers various payment options by integrating with many transparent and secure payment gateways like Paypal and Moneris. Customers can purchase by either cards, cash, or gift cards, etc.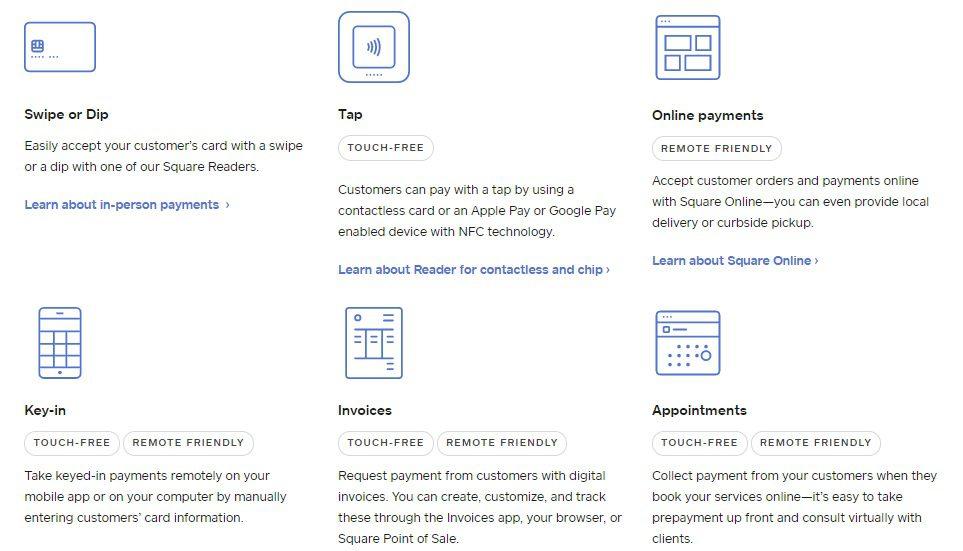 Unlike ConnectPOS, Square has its own payment processing system, where customers can swipe/tap their cards, pay online, and many more. Square payments promise fast, painless, secure card transactions with no extra fees.
Other integrations
To better support retailers, both ConnecPOS and Square integrate with other third-party partners to offer extra convenience.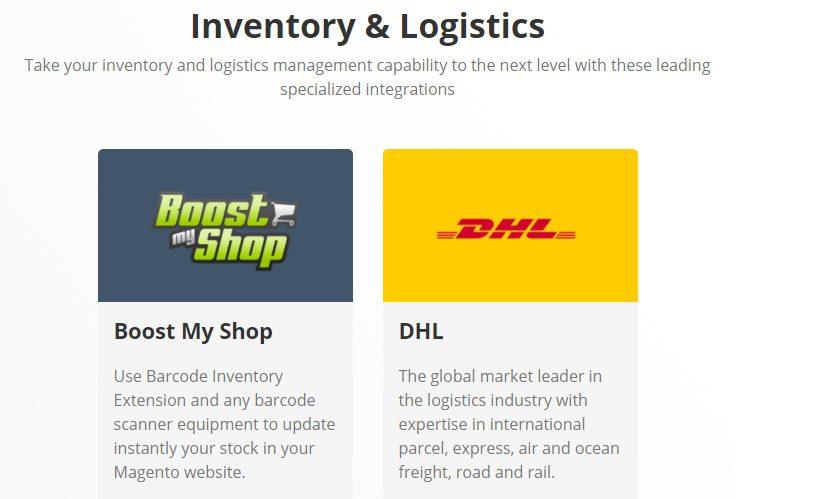 ConnectPOS users can enjoy a well-functioning loyalty program and a supported delivery system. For example, ConnectPOS for Magento partners with DHL, Boost My Shop, and Aheadworks to create a comprehensive POS ecosystem. Moreover, ConnectPOS also open to integrating with many other third-party solutions.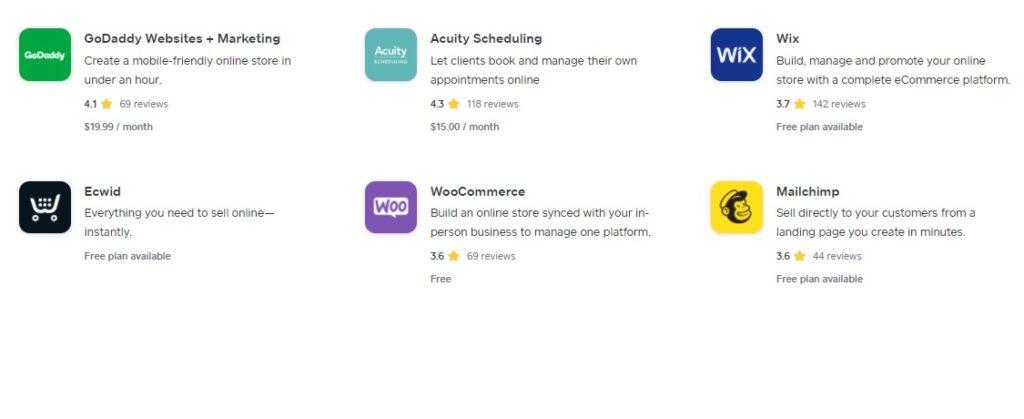 For Square, users will have Mailchimp sync customers' details to the Square POS system or manage finances with Azlo. But keep in mind that not all apps are free, only some of them offer a free trial or free version.  
Features
Order management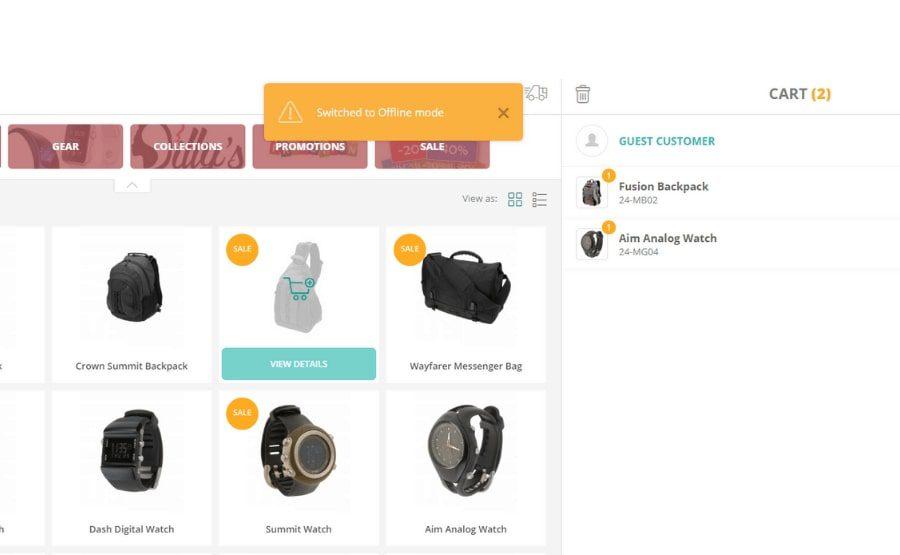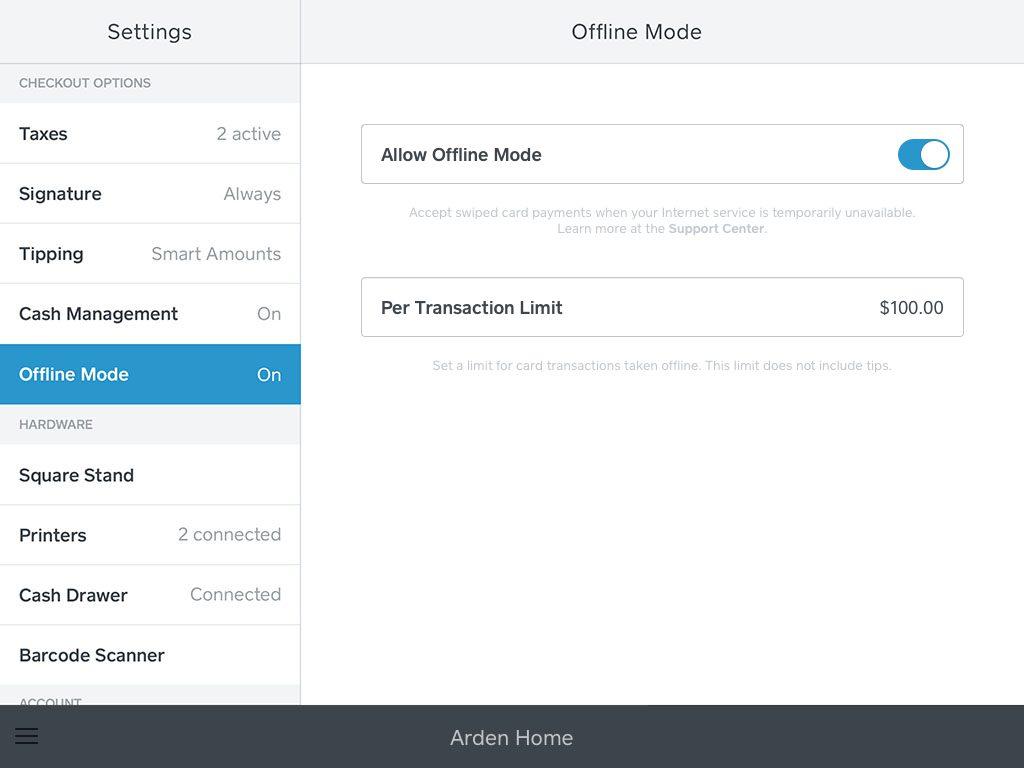 Offline mode
Offline mode is a vital feature for a POS to ensure a convenient and seamless store operation. This mode can keep your POS functioning continuously when the internet is down or unstable. Both ConnectPOS and Square offer this feature, but for Square, retailers have to turn on the offline mode manually and can only make transactions by cash and cards. While for ConnectPOS, offline mode will automatically be turned on when there is internet disruption and everything can work as normal, from making payment transactions to editing customer information or viewing product inventory.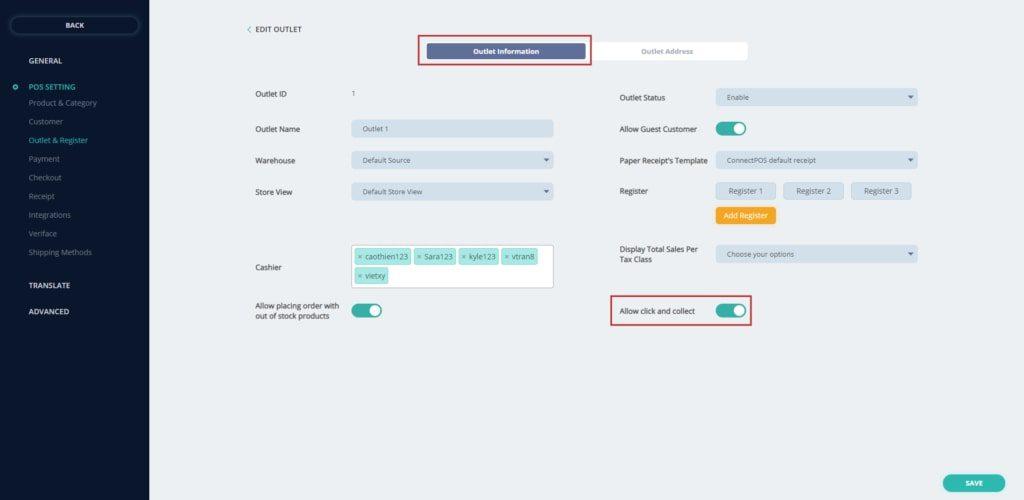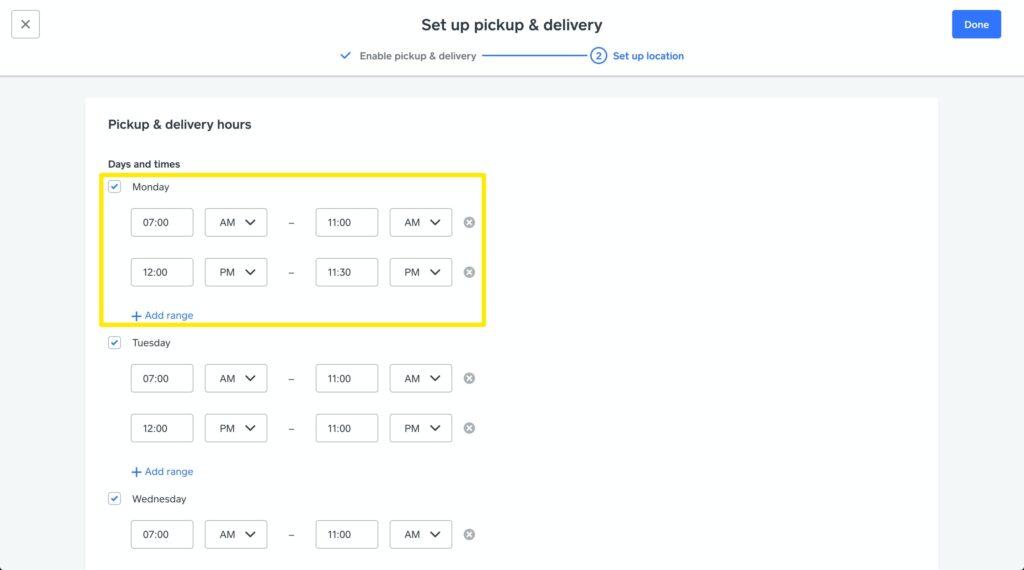 Click-and-collect
It is extremely important to offer this option for customers, especially during COVID and social distancing. Lucky for you, both ConnectPOS and Square have this feature integrated into the POS system. But still, there's a slight difference in how they process. 
For ConnectPOS, customers can place orders and pay online, then pick up the items at stores. The process of click-and-collect for Square is pretty similar, except retailers can set time for when customers can come to pick up their orders. 
Checkout process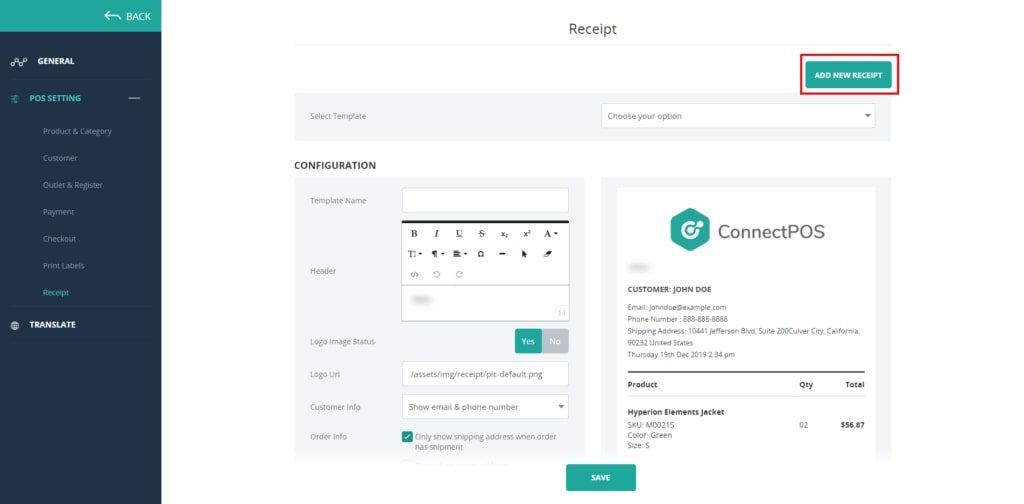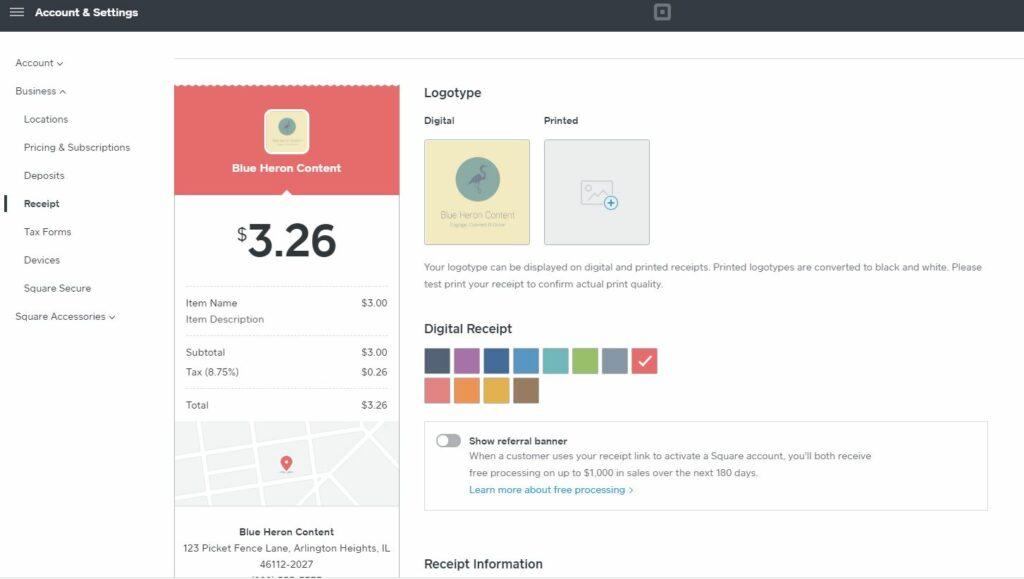 Create and customize receipts
For every retail business, a receipt contains information about transactions and a great marketing opportunity for retailers to leverage their businesses. Therefore, creating and customizing receipts is an outstanding feature to look for in your POS system. 
A POS should be able to customize details like the store's address, cashier's name, customer's name, product information, total, etc. to fit the needs of customers. Besides, retailers can use this feature to promote themselves by customizing the receipt with distinct CIP (Corporate Identity Program) elements. Additionally, businesses can include their promotion, sales directly on their receipts for better reach. 
Both ConnectPOS and Square enable retailers to have their own templates to design receipts. 
Self-checkout by mobile app
ConnectPOS is proud to present its exclusive feature – the PWA consumer app. This convenient mobile app is easy to use, customers only need to scan the barcode of products to read more information about that product. Customers can even use the app to check out by themselves. They can either pay or have the products delivered. The self-checkout feature allows both retailers and customers to save a huge amount of time.
Unfortunately, this feature is unavailable for Square's users, but you can check it out on ConnectPOS. 
Pricing plan
As we can see in the pricing plan, there is a big difference between what ConnectPOS offers and what Square offers.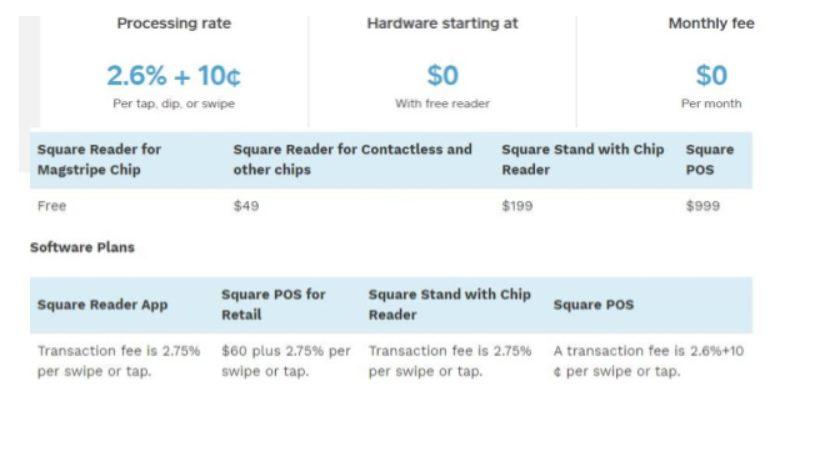 First of all, for Square, the app and card reader for Magstripe chip is free, but users will need to pay for other hardware – starts at $49 like iPad stand with a chip reader, POS stand, or contactless card reader. Also, there will be a transaction fee for every card swipe/tap/dip (based on different hardware).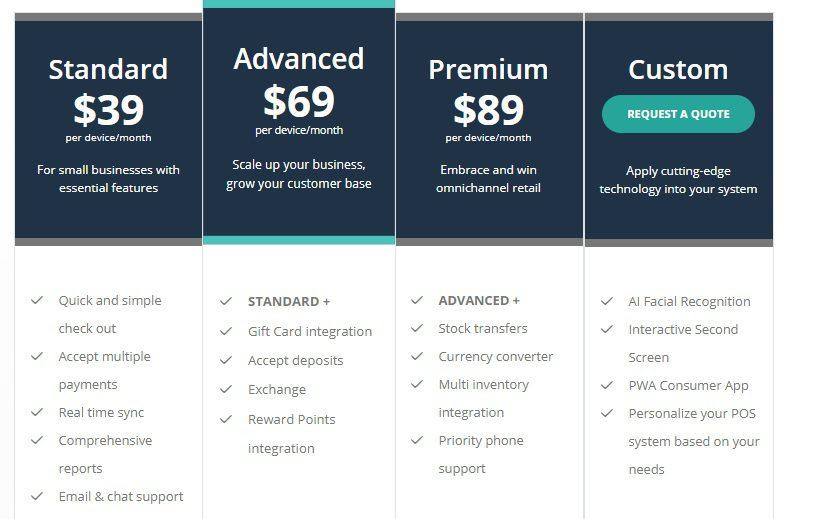 For ConnectPOS users, there are 3 plans to choose from, Standard, Advanced, and Premium, starting from only $39. Users can customize their POS system according to what fits their business and budget. With such a fraction of the price, ConnectPOS still ensures essential features for a smooth operation. 
What's your choice?
Now that we have reached the end of today's article, we hope you have learned everything you need about ConnectPOS and Square POS and their unique features. Both brands provide a powerful and robust POS system with distinct advantages and disadvantages. At the end of the day, the choice is up to you. If you are still unsure about which one to choose, how about take a peek at ConnectPOS right here? 
ConnectPOS is proud to offer you the world's leading cloud-based POS system with the most advanced technology, promising to give you a seamless omnichannel experience. 
Read more POS reviews here
---
►►► See our products: Magento POS, BigCommerce POS, Shopify POS, Woocommerce POS, Restaurant POS, NetSuite POS, Thailand POS, South Africa POS and Commercetools POS