ConnectPOS shapes the future of 2000+ clients worldwide in an omnichannel journey with a leading POS system
Upgrade Your Omnichannel POS Retail Business At Ease
Open New Possibilities With Omnichannel Experiences
Accessible with any hardware
Our POS system features an intuitive and easy-to-use interface, ensuring that your team can quickly become familiar with its functionality. Additionally, we provide a streamlined 3-step
checkout process, allowing for efficient and convenient transactions.
With our comprehensive list of integrations, we streamline your operations and minimize
redundant tasks. By automating processes and eliminating duplicates, we enhance efficiency and optimize your workflow.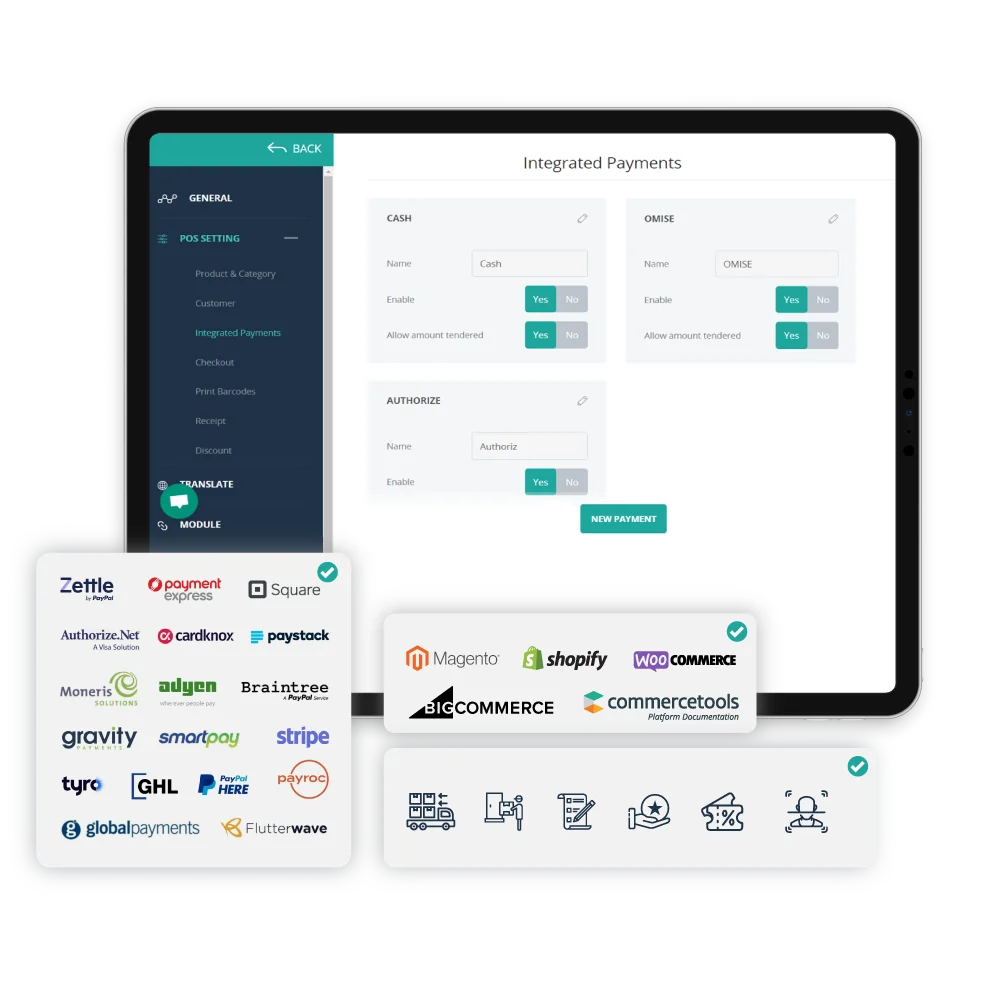 Enrich Customers' Online Shopping Experience
Update Your Brick-and-mortar Store Instantly
Create An Omnichannel Retail Experience With Mobile Devices
With PWA Consumer App, stores and customers are now experiencing a quick and easy POS experience.
Customers are satisfied with our omnichannel experience
Free Omnichannel POS Experience In A Click
The leading omnichannel solution for retailers