Everyone knows that a point-of-sale (POS) system has a certain meaning to different businesses. In fact, there are many ways to build a POS system for diverse types of businesses to fit their distinct needs and demands. In today's article, we will explore particularly why a POS system for food & drink retailers really matters.
Without further ado, below are the key benefits brought to retailers in the food & drink industry by a POS system. 
Speed up service to serve more customers
Easy and fast check-out process
Food & Drink is always about speed as it is such a high-volume business. Speeding up your service, especially at the check-out process, increases the number of customers served as well as your sales performance. 
Therefore, it is important to find yourself a POS system that has optimal features for the check-out process. By that, you can avoid endless queues of impatient and unpleased customers in front of your counters.
Some of the must-have features for a quick check-out process are:
Quickly add, edit, or remove products, and speed up the sale process using customizable quick keys.
Search products quickly by name, ID, SKU, or barcode.
Serve more customers with quick 3-step checkout.
Create items not yet available on web stores as a custom sale and easily add to the cart.
Check stock at each store level and transfer stock directly to POS to meet customers' demand.
Send digital receipts. This also helps in the cases of refund and exchange. Clerks can easily find the digital receipts on the POS system without customers needing to bring the printed receipts to the store. So it can also avoid the dilemma when customers want to have their purchases refunded or exchanged but have lost the receipts.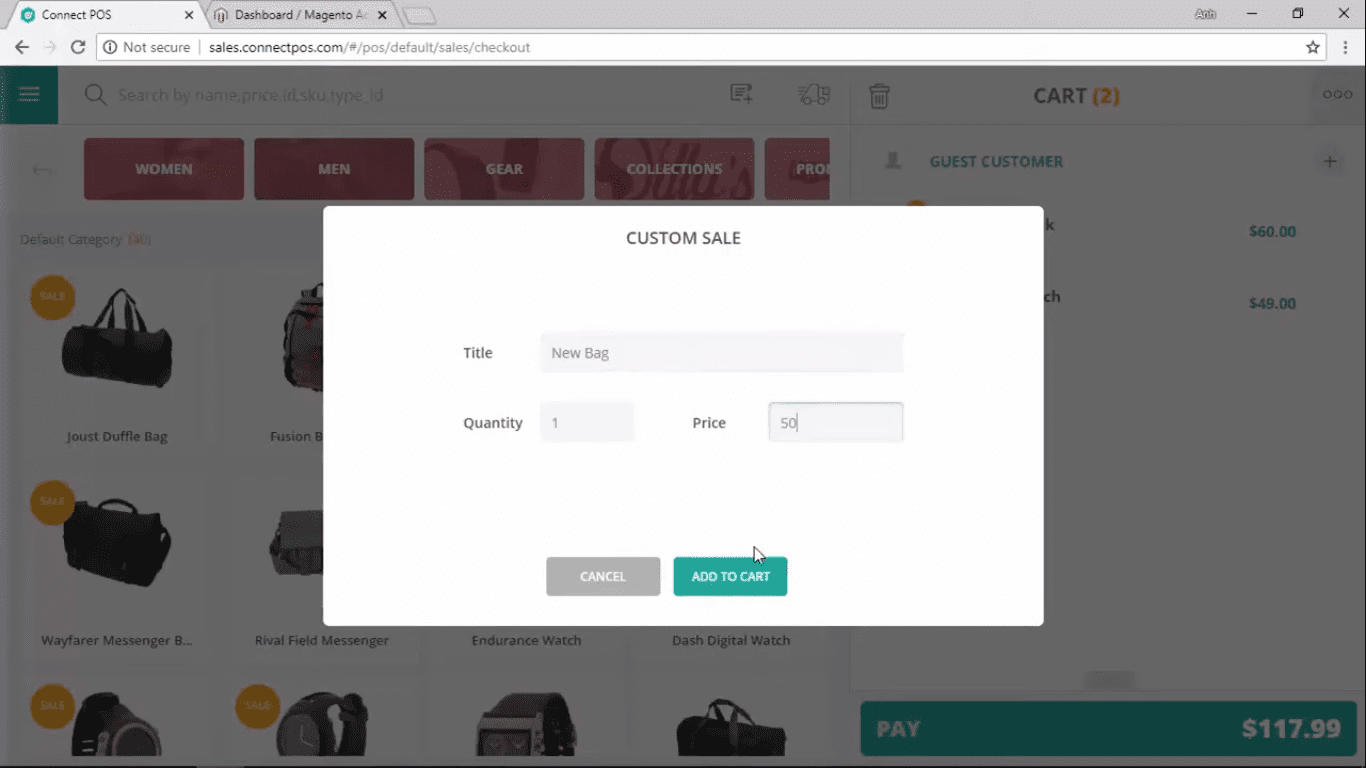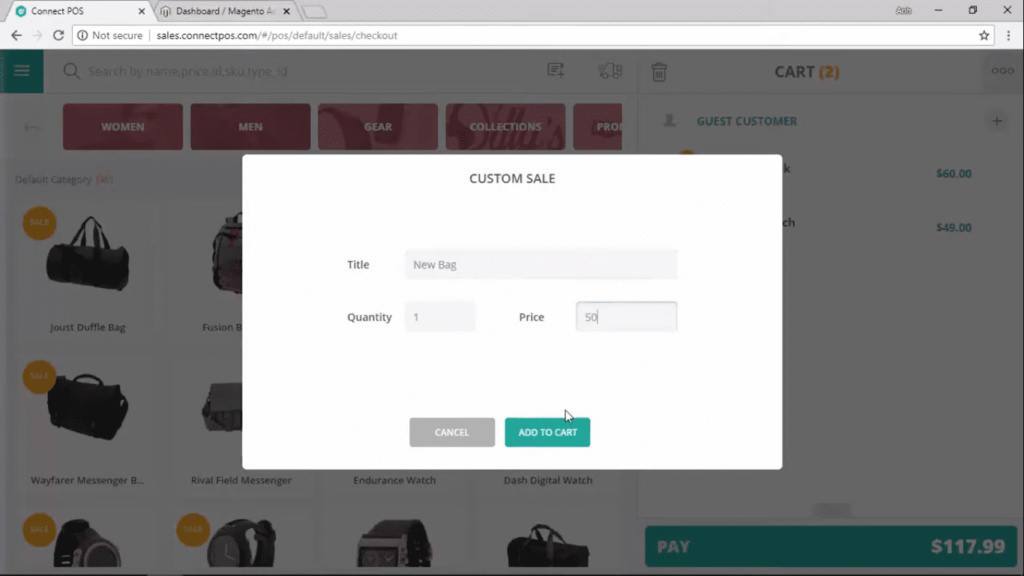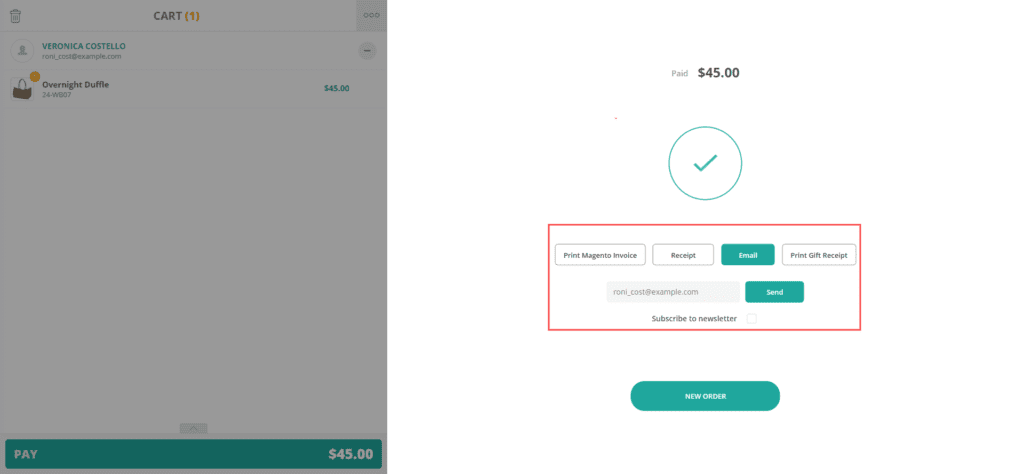 PWA (Progressive Web App)
PWA consumer app has emerged as a useful tool for retailers to enhance customer shopping experience as well as satisfaction. Nowadays, customers want more and more control over their shopping experience, and self-shopping is more and more favorable. There are several functions of PWA to fulfill that: 
By scanning a QR code, customers can view all items in an app-like interface with no requirement to download any app.
Scan the item barcode to view detailed product information and stock level, then easily add it to the cart.
Customers can order out-of-stock items and choose to either pick it up in-store or have them delivered to their front door later on. 
PWA gives customers personalized recommendations based on items in their shopping cart and purchase history.
Customers can do self-check-out on their mobile phones with various payment and shipping options.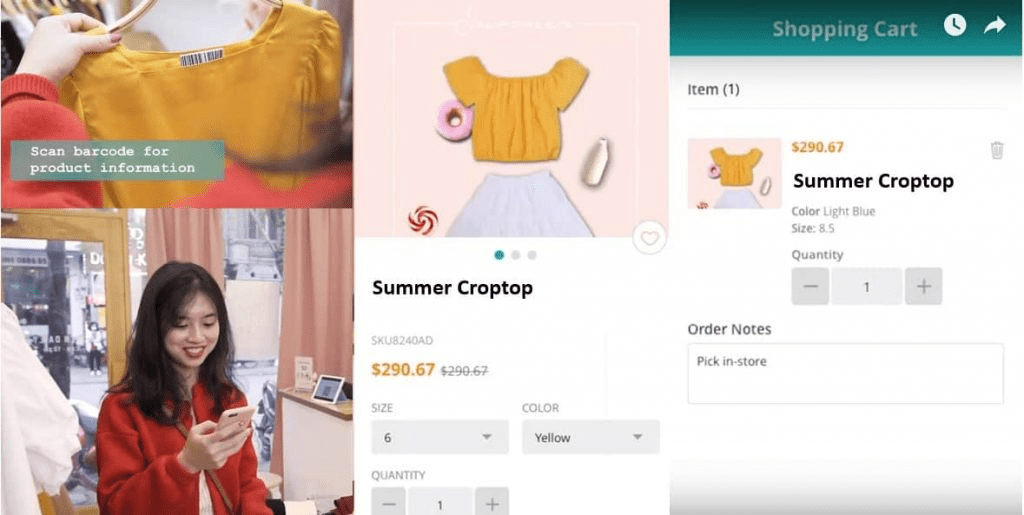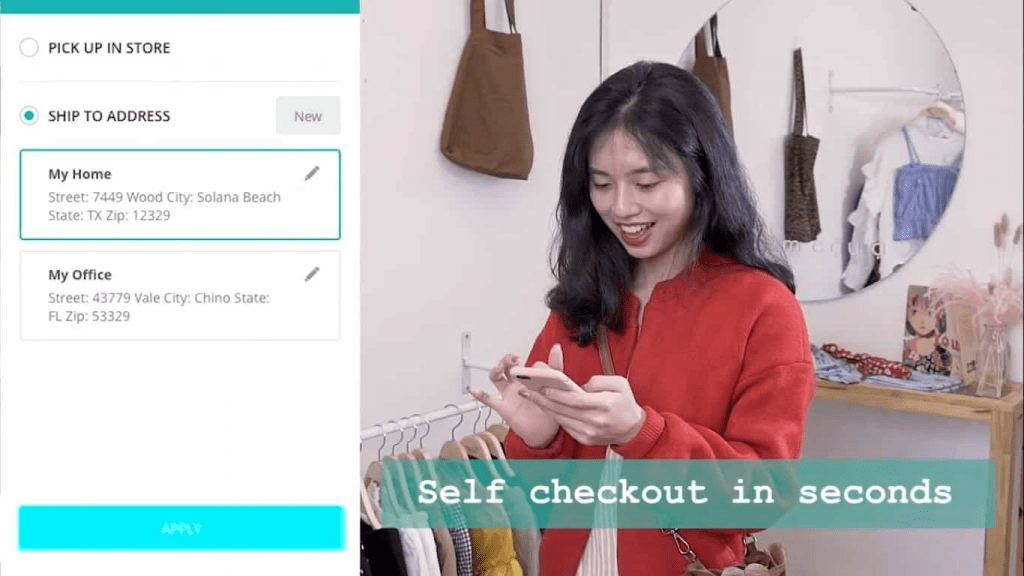 Fully control your retail business
Valuable retail insights
Reporting is critical to every business's success as it gives business owners the full source for their monitoring. Detailed and comprehensive reports in POS help food & drink retailers keep track of not only their customers but also their staff, their stores, their products, etc. 
Accordingly, a POS for food and drink retailers helps you make smarter business decisions. As you are able to analyze your sales, inventory, and customer data, you always know exactly which items to sell and which customers to focus on in your business.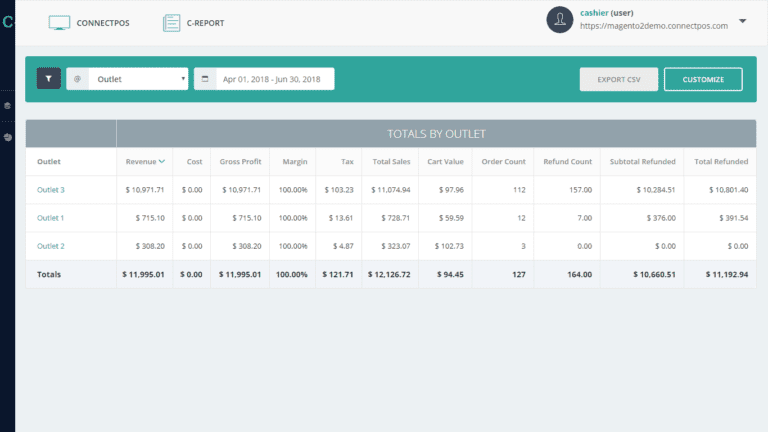 Always-in-check inventory
Ensuring your stock level is crucial, especially to food & drink retailers as nothing is as scary as a hungry customer finding out their favorite food or drink is not available.
With an advanced POS system, multi-warehouse and multi-store management are now at ease. Inventory is synchronized in real-time among stores and stock is transferred directly to POS, so retailers can avoid selling already out-of-stock items. 
Moreover, a POS streamline all your stock control practices as you can always check your stock level out by conducting full and partial inventory counts. With that, stockings can be made in time to avoid your stock running out.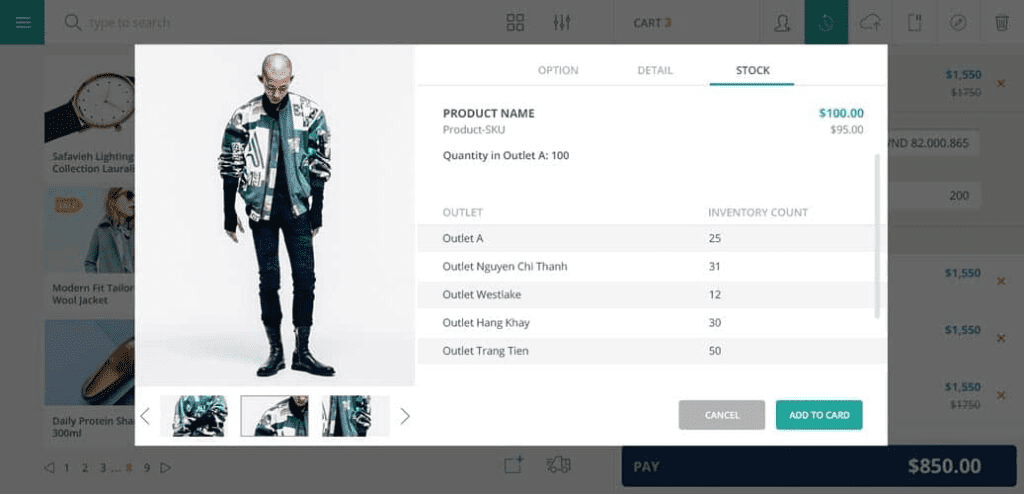 Delight your customers
Increased customers' loyalty
Gaining customers' loyalty is decisive to every business. Particularly, for food & drink retailers, repeat customers extremely matter.
There are plenty of factors deciding customers' loyalty, but the reward points program is the most commonly used one. With a POS system, food & drink retailers like you can make full use of loyalty extension integrated POS to let customers earn and spend reward points for their purchases.
Moreover, based on each customer's buying pattern, you can also make personalized promotions to fit their preference and avoid promoting what they absolutely no care about.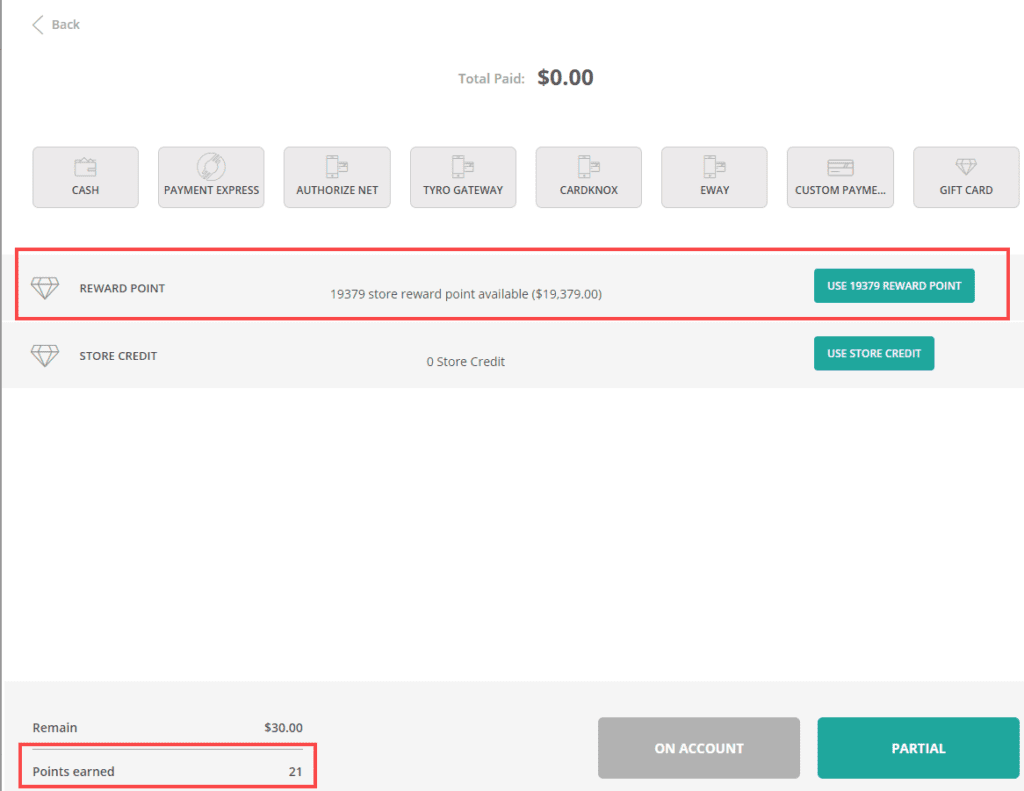 Well-designed store layout
You can easily know what the customers' favorite items are and which staff member selling the most is simply by in-depth reporting. However, you are missing out on an aspect that also really matters to your business, especially food & drink retailers, story layout. 
As customers like to spend quite an amount of time considering products from products when shopping for food & drink, congestion has become an everyday issue. And everyone, especially your customers, hates that when it happens. That's when the heat map comes to your rescue. By knowing the traffic density in your stores, you can get precious insights to efficiently design your store layout and ensure a smooth in-store flow. 
Final words,
By this time, we hope that you, as business operators, can have the answer to the question of why POS matters to retailers in the food & drink industry. It helps food & drink retailers speed up their services to serve more customers, control their business fully, and please their customers. The benefits offered by POS to food & drink retailers are undeniable.
And if you are a player in the field and want to improve your business by leveraging those undeniable advantages of POS for the food & drink industry, we are here for you. At ConnnectPOS, we offer you one of the best cloud-based POS software for your efficient business management. Click here for more information! You are operating other types of business? Don't worry, our feature-rich POS system can fulfill your expectations regardless of which business you are in. Contact us for further assistance!
---
►►► See our products: Magento POS, BigCommerce POS, Shopify POS, Woocommerce POS, Restaurant POS, NetSuite POS, Thailand POS, South Africa POS and Commercetools POS