Whenever a multichannel business is born, there is a need for a cloud omnichannel solution. No one wants a fragmented shopping experience, especially when you are serving more modern and technology-driven consumers.
Cloud POS systems are also a trend in niche markets like vape and CBD. Although most sales still come from physical locations, there is room for improvement with the connection to online platforms. Today, join us to explore the potential of empowering your vape and CBD business growth with an effective cloud POS system.
The goldmine named vape and CBD industry
According to Grand Review Research, the e-cigarette and vape business reached $22.45 billion in 2022 and is expected to grow annually at 30.6% from 2023 to 2030. This is an invaluable opportunity for ambitious retailers to achieve greater revenue in such a niche market.
Unlike other goods such as clothes and cosmetics, buyers of vape and CBD products still follow traditional shopping methods, as 83% of customers go to retail stores. In spite of this, we cannot ignore the impact of the rise of online stores.
Nearly 90% of business owners believe omnichannel is the key to optimizing shopping journeys and maximizing profit gains. For vape and CBD stores, going omnichannel is a trending topic in town and a burning demand.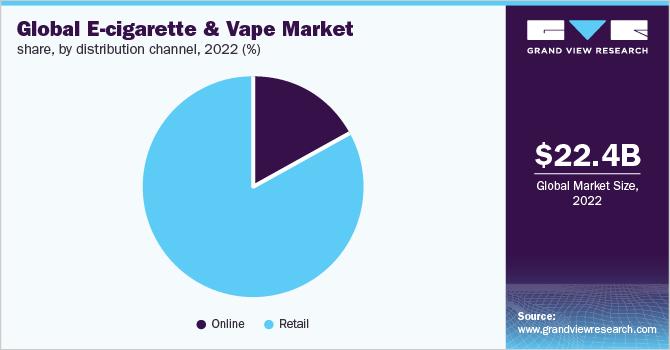 Challenges of multi-touchpoint vape and CBD stores
One may ask if an e-cigarette store must invest in a cloud POS system since most deals come from brick-and-mortar locations.
So, first, let us tell you all the headaches you will face if a cloud POS app is out of the equation.
Inevitably, it's impossible to run multiple touchpoints without an omnichannel solution. Unsynced data can break your performance if you have expanded your influence to an online channel. For instance, Dampfi, a Swiss vape company, struggled to find a solution to synchronize across platforms. Their old choice could not link to customer databases and update stock status in real-time when an order is made.
Therefore, you risk your customers' relationship with a terrible shopping experience.
Aside from unsynced data, a messy management system is another issue with a no-POS business. You will face unorganized products, inventory, and order lists. Vape stores can have hundreds, even thousands, of product variants, such as pipes, bongs, or juices. The nightmare of being unable to control them neatly can haunt owners every night. In the Dampfi case, sales reps could not look up inventory directly from the system to answer customers' queries. 
As a consequence, delivering flawless customer support won't be easy. Since it takes a lot of work to find customers from different platforms, stores cannot create an efficient customer loyalty policy. Moreover, it's challenging to accept a wide range of payment methods. For example, what would registers do when customers want to redeem a gift card they obtained online?
Nevertheless, the most severe problem comes from something other than the business itself. Those who understand the importance of a seamless shopping journey find few providers designing a cloud POS system for vape and CBD stores.
Due to industry characteristics, developers hesitate to assist these businesses. The limited options lead retailers to a dead-end when their hands are tight to bring their vision to reality.
How a cloud POS supports your vape and CBD business
All obstacles mentioned above will fly away with a cloud POS app for vape and CBD stores. Despite the small number of supported solutions, finding the ideal system will take your performance to a higher level.
Below are the four major benefits of a cloud POS solution.
Real-time synchronization and omnichannel selling
This is one of cloud POS's most desired and beloved features in the vape and CBD industries. Retailers can enjoy frictionless operations as data syncs instantly across platforms. POS software, such as ConnectPOS, has the power to connect directly with multiple eCommerce platforms like Magento and BigCommerce. 
In addition, managing multiple outlets simultaneously in one interface for those who dream big will be a piece of cake. You can quickly access essential data like products, orders, taxes, inventory, and customers, so adjusting your strategies on demand is simple.
Inventory management
Cloud POS systems eliminate the fear of messy inventory. Storing up to thousands of variants, users can track stock status and restock when necessary. You can control your business anywhere with a reporting system and role-based permissions.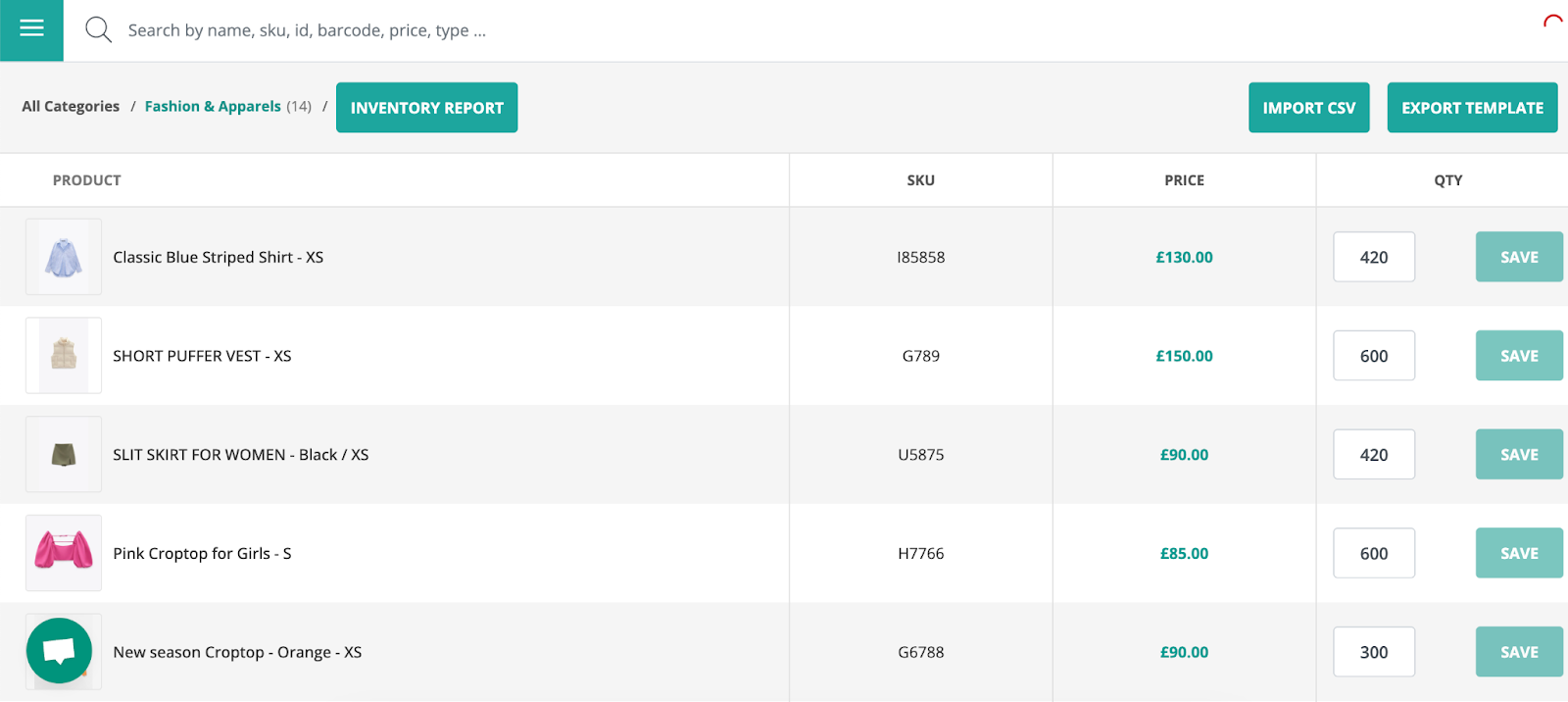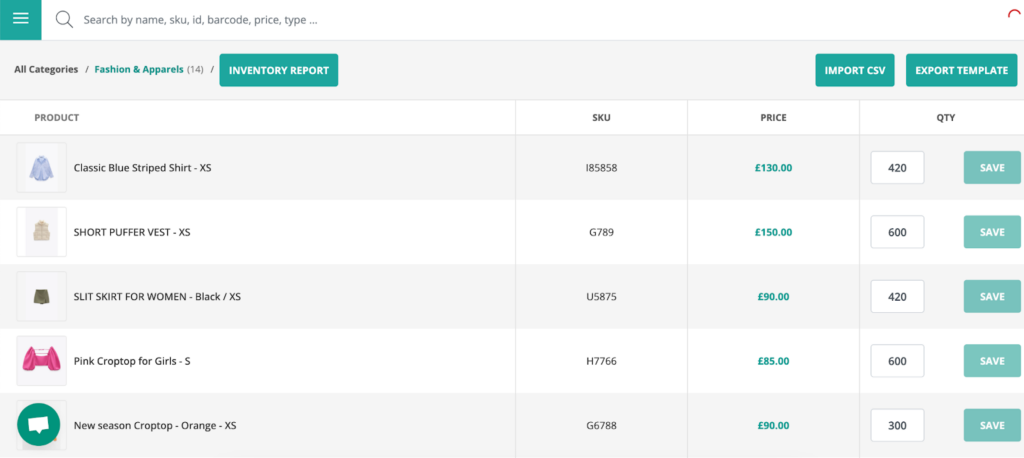 Example of ConnectPOS stocktake feature
An omnichannel solution with built-in inventory control like ConnectPOS can further streamline your process with automatic functions like low-stock notification and supplier orders.
Loyalty and customer management
You can better serve your customers with the help of a cloud POS. These apps allow purchasing by various methods, such as cash, credit cards, gift cards, and loyalty points. Vape and CBD products are bought frequently, so recording their journey and rewarding them for their loyalty will create a strong bond between the brand and frequent buyers.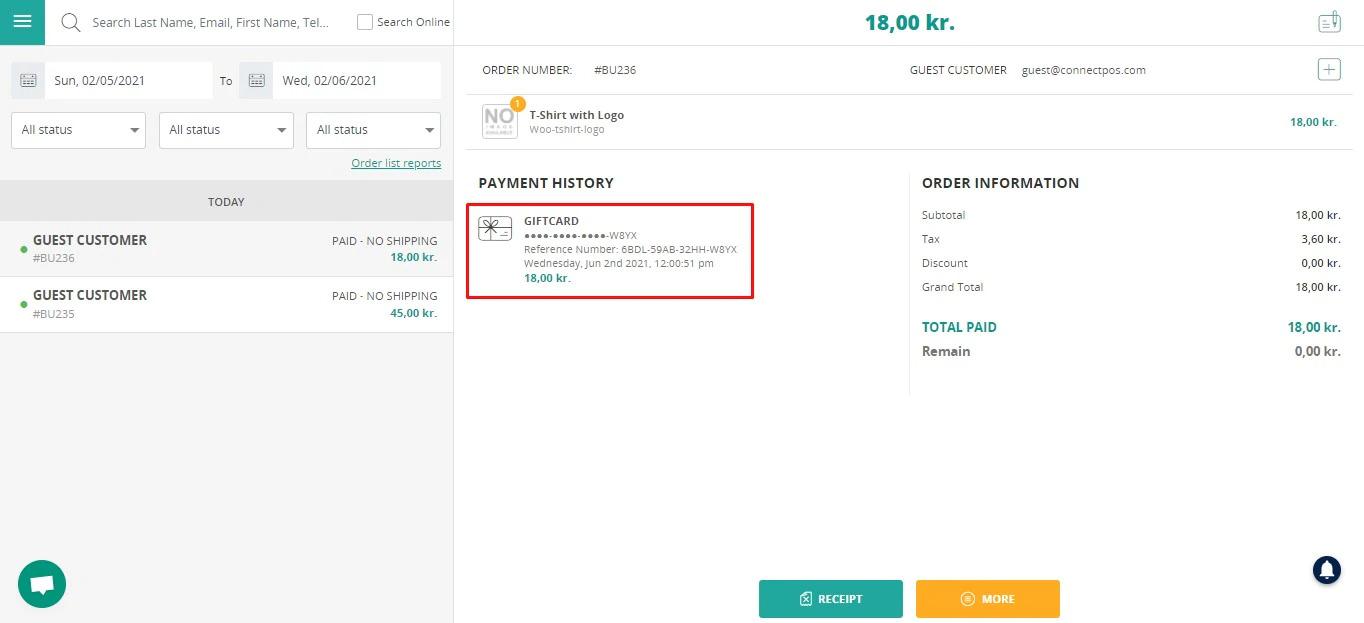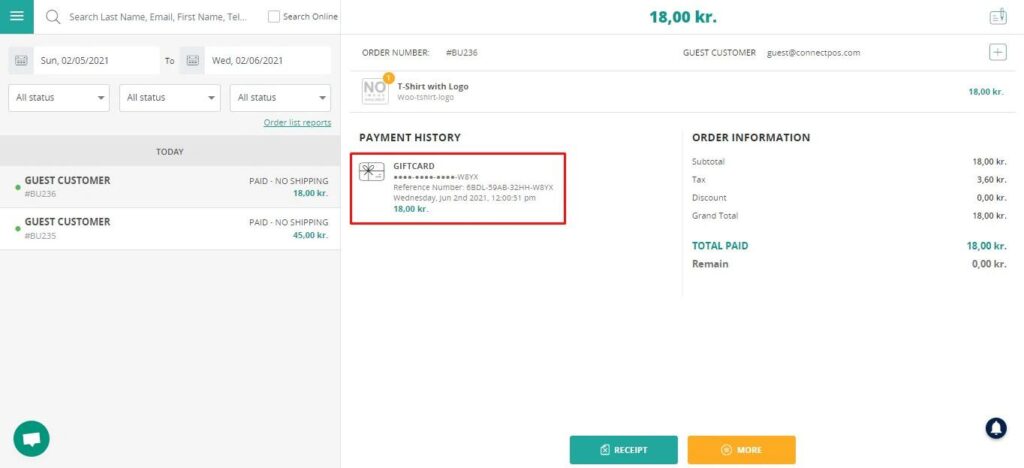 Example of an order paid by gift card in the ConnectPOS POS system
Security, scalability, and personalization
A cloud system is perfect for your future expansion since it can save many SKUs. The database is protected with extra layers to set up who can see and edit which.
More importantly, cloud POS apps are open to customizing. Besides integrating with other third-party systems like CRM and accounting software, providers usually offer further adjustments to tailor their solutions based on users' requirements.
For instance, Smoke Arsenal, a Canadian exclusive B2B vape and e-cigarette wholesaler, asked its POS provider ConnectPOS to add several functions supporting its native process, including:
Inventory adjustment and connecting with the BigCommerce warehouse
Group pricing for different customer segments


ConnectPOS group pricing feature
ConnectPOS – The perfect ally for vape and CBD stores
A cloud POS system can unlock endless possibilities for your vape and CBD business to grow stronger. Finding a suitor is vital to future success. Thus, we would like to introduce ConnectPOS, a trusted omnichannel solution provider that has supported hundreds of businesses in this industry.
With experience empowering corporations like ASUS and Eyewa, ConnectPOS and its global-awarded features are ready to elevate your business. Global Vapors, an Ohio-based vape company, confirms: "ConnectPOS speeds up order entry time up to 200% from manually entering wholesale orders."Contact ConnectPOS today to maximize your Vape and CBD business potential!
---
►►► See our products: Magento POS, BigCommerce POS, Shopify POS, Woocommerce POS, Restaurant POS, NetSuite POS, Thailand POS, South Africa POS and Commercetools POS