Global Vapors: Rising From COVID-19 With Seamless Wholesale Services
See how remarkable features have empowered wholesale businesses like Global Vapors to stay strong against the COVID-19 pandemic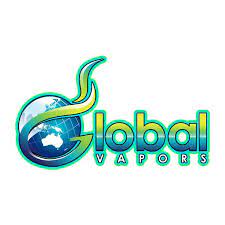 Global Vapors is a distributor and wholesaler specializing in E-Cigarette and Smoke Shop products. The business is located in West Chester Township, Butler County, Ohio, United States. It is a one-stop shop for all things vape-related. The brand is famous for its vast range of e-liquid selections, from fruity to frosty and savory to sweet. Additionally, customers can browse the entire selection of other vape-related items including vape starter kits, mods, tanks, accessories, etc.
Challenges In New Conditions
Global Vapors runs their business on BigCommerce – the top-notch platform for Vape and CBD brands. To expand their business, Global Vapors previously trusted H. POS to support their wholesale orders. However, they, unfortunately, encountered unfavorable problems when using H. POS. First and foremost, the problem Global Vapors had with H. POS is that they couldn't use the customer group feature. This feature, at its core, allows businesses to set different levels of price to their customers based on which group they are in. On the seller side, the customer group feature helps gain valuable insights into customers' transaction histories and shopping trends. Secondly, Global Vapors found it too sluggish to add products into the cart with H. POS. As a wholesale business, Global Vapors usually has to deal with a large number of products and SKUs. Thus, such a slow speed of products being added to the cart makes an extremely poor POS experience for businesses in general and for ones with high volume transactions daily in particular.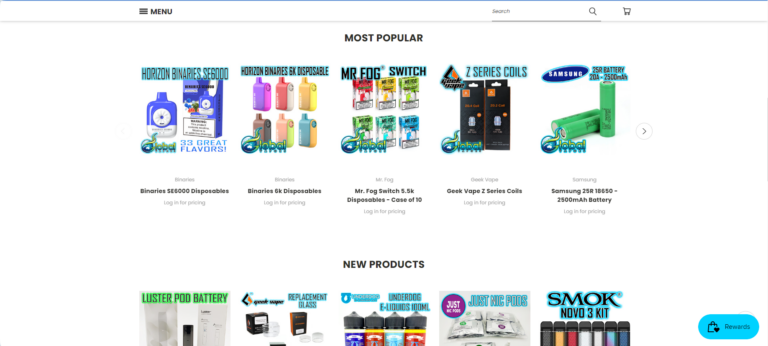 Most importantly, inventory doesn't seem to sync correctly in H. POS. Misinformation and desynchronization in inventory management result in serious errors. For example, when you don't have your stock level updated in real-time, you will be likely to sell already sold-out items. Additionally, not having the ability to keep track of your stock availability and stock-flow leads to chaotic stock-ins, stock-outs, and even out-of-stock situations. Particularly for wholesalers like Global Vapors, inventory management is even more vital. Global Vapors have tried a few POS systems and all seem to have major bugs and issues. Not until ConnectPOS came to the rescue did Global Vapors settle down their business. It took approximately 2 weeks to customize and implement the BigCommerce POS by ConnectPOS into Global Vapors's system.
Robust built-in wholesale functionality
In addition to the fact that BigCommerce is already an e-commerce platform with the powerful capability of supporting wholesale businesses, BigCommerce POS by ConnectPOS also offers robust wholesale functionality. The first feature to mention is real-time synchronization with the BigCommerce inventory. ConnectPOS integrates properly with BigCommerce to update the stock information on a real-time basis. For example, when an item is added to the cart, the stock level of that item will automatically be deducted from the relevant warehouse. Additionally, the quick check-out process is definitely worth mentioning. With ConnectPOS, wholesalers can quickly add, edit, or remove products, and speed up the check-out process using customizable quick keys. Additionally, they can also conveniently search for products by name, ID, SKU, or barcode.
Flexibility in customization
Despite coming with a plethora of already built-in features, ConnectPOS always leaves room for customization. It makes this POS stand out as businesses in general and wholesalers in particular can always have a 'just-right' POS system from ConnectPOS. In ConnectPOS, customers are managed in many different ways. Businesses can sort their customer list and group buyers to their liking. Particularly, to fulfill the distinct needs and demands of Global Vapors, the POS system is customized to let this wholesaler search customers by their company names. With that being so, wholesale businesses like Global Vapors can easily manage their customers in the way they want it to be. Additionally, auto-scrolling when adding products into the cart is another feature that ConnectPOS customized regarding the Global Vapors's request. Being a wholesaler, it's normal for Global Vapors to have more than 150 products added to one single cart. Thus, they need their cart to automatically scroll down to the newest item added so that they can see if it is included successfully or not.
In case the internet is down or unstable, this ensures a frictionless working flow for businesses. Particularly for a wholesaler who is supposed to process a large number of orders all the time, having trouble with the internet connection can have extremely negative impacts on the whole business system. With ConnectPOS, when the app detects that the internet connection is lost or unstable, it will switch automatically to offline mode and pop up a notification on the screen without you needing to do anything. When the internet is back, it turns off offline mode and starts synchronizing offline orders to the whole system. That's why there's no need to worry about misinformation or data loss. It's not bragging to say that the offline mode in ConnectPOS is so powerful as almost all features can function normally during the offline mode. These features include adding promotions, creating custom sales, calculating taxes, etc.
Maintain Great Service In A Difficult Time
After the installation, Global Vapors is satisfied that ConnectPOS is working properly. When the system works correctly, it speeds up the order entry time up to 200% from manually entering BigCommerce orders. Furthermore, ConnectPOS has been able to resolve many struggles that this wholesaler has had so far, ensuring a much smoother process once all of the issues are tackled. The success of Global Vapors is the motivation for ConnectPOS to continue delivering a tailor-made POS solution for BigCommerce Vape and BigCommerce CBD businesses.