Understanding the benefits and drawbacks of different POS systems is necessary to choose the best one for your business. Today, we will have a ConnectPOS and QuickBooks POS review so you know what POS suits your current needs.
Overview ConnectPOS and Quickbooks POS
ConnectPOS
ConnectPOS – one of the leading POS systems, famous for its cloud-based software and advanced technology. ConnectPOS covers almost any industry, whether it's Fashion, Furniture, or Food and Drink. It has clients from all over the world, including Asia, America, Australia, and more. 
QuickBooks POS
QuickBooks POS – a feature-rich POS system made by Intuit. The brand has emerged as a leader in the accounting app market. It's suitable for retail and restaurant owners.
Compatibility
One of the most essential factors of a POS system is operating on multiple devices. When a POS can run on different platforms, merchants can better manage their businesses.
ConnectPOS is device-compatible, meaning it can run on PC-based devices (macOS, Windows) and mobile devices (Android, iOS). ConnectPOS users can access the system by any of these 3 methods:
Download the ConnectPOS application from the App store.
Through web browsers on mobile devices.
Install the PWA consumer app.
On the contrary, QuickBooks POS can only operate on Windows systems. Aside from PC devices, it can also be compatible with the MS Surface Pro 4 tablet. It's recommended to use QuickBooks POS hardware only. Hardware purchased from other sources might not work.
Integrations
ECommerce platforms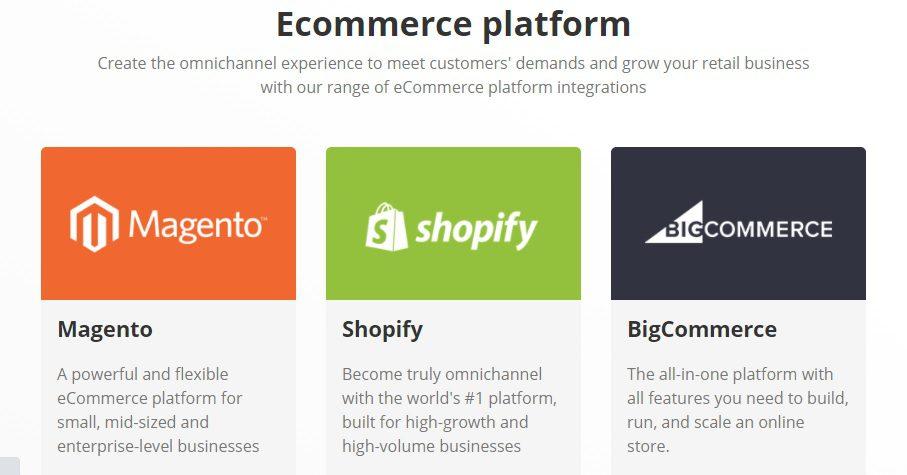 ConnectPOS is known for multiple eCommerce platform integrations such as BigCommerce, Magento, Shopify, and the collaboration with WooCommerce is expected very soon.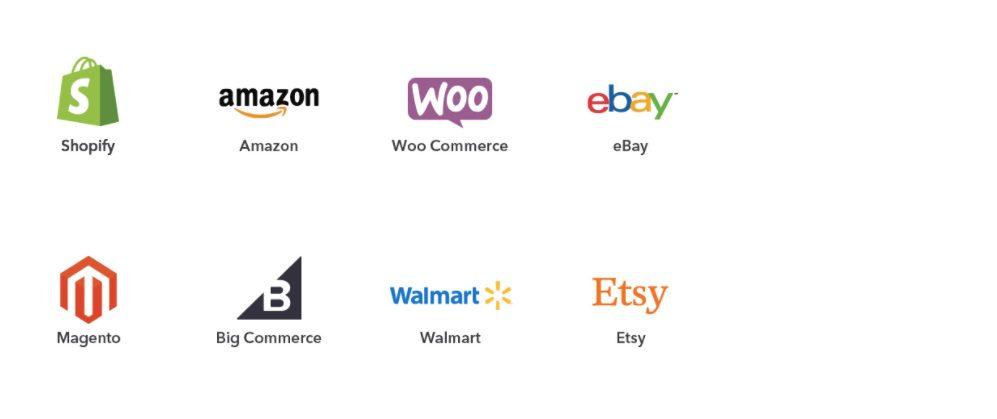 QuickBooks POS is also integrated with various top eCommerce platforms. For example, Shopify, Amazon, eBay, Etsy.
Payment integration
Another important integration of a POS system is the payment gateway. Retailers will be able to offer customers a wide range of payment options. Customers can purchase by cash, credit/debit cards, mobile payments, and gift cards. Furthermore, having a payment integration will ensure the transparency and security of the transaction. 

Acknowledge the importance of a payment gateway. ConnectPOS integrates with numerous payment solution providers worldwide like Paypal, Tyro, Moneris, etc. 

On the contrary, QuickBooks POS has its own payment system. Retailers must pay a percentage for every transaction like card swipe/dip and a monthly fee. Customers can even make contactless payments (e.g., Apple Pay, Samsung Pay, Google Pay) in the POS. 
Other integrations
Both ConnectPOS and Quickbooks POS open to multiple integrations that do not limit at only eCommerce and payment gateways. Being globally famous for its accounting system, Quickbooks POS is compatible with both versions of QuickBooks accounting software: Quickbooks Online and Quickbooks Desktop. This seamless connection between sale and accounting is why many retailers (using Quickbooks software) choose their POS.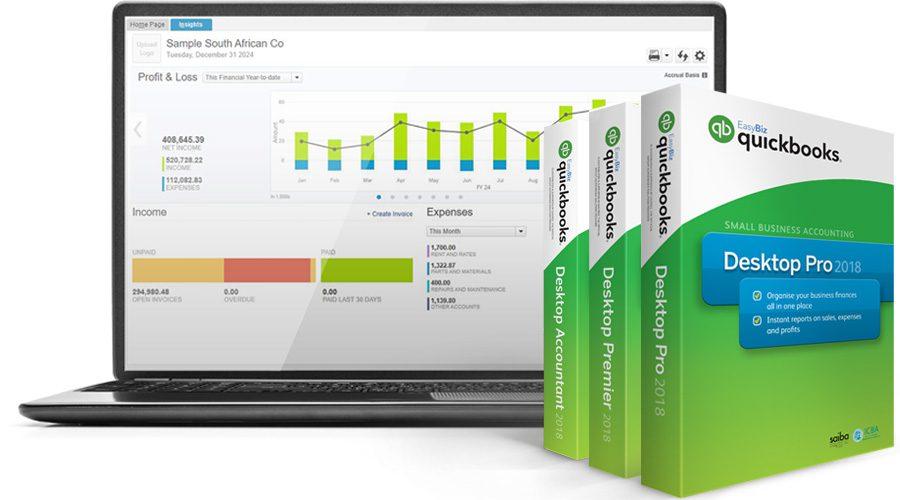 However, ConnectPOS is also ready to integrate with Quickbooks. If you need the integration, send a customization request to their sale team and they will make your vision come to life!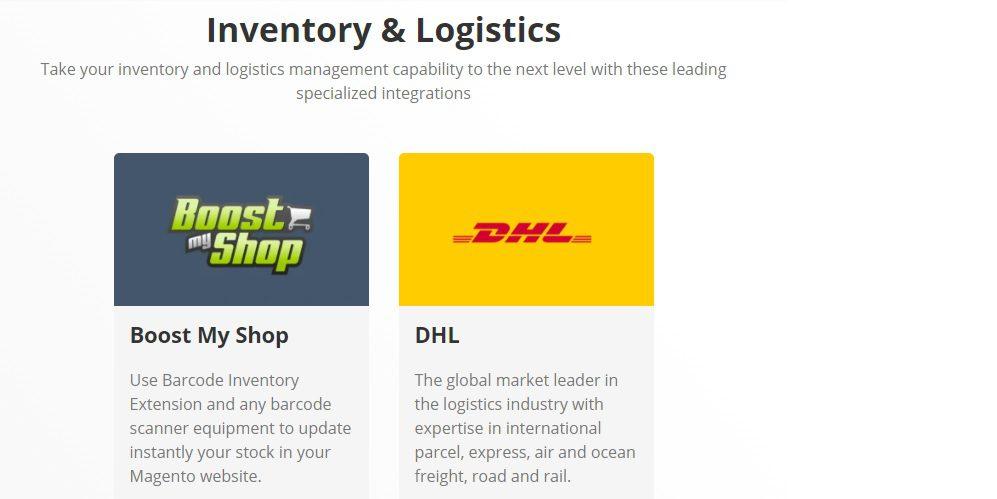 Moreover, being a powerful and robust POS software, ConnectPOS can work well with many other extensions in delivery, reward points and gift cards.
Features
Order management
Offline mode
Every POS system tries its best to offer this feature to users. Offline mode will make sure that retailers work smoothly without any disruption, even when the internet is unstable. 
ConnectPOS will switch to offline mode automatically if it detects any internet issue. The system will operate normally so retailers can continue with their selling. They can select the product, apply discounts manually and accept payment (even with cards). When the internet is stable again, the offline mode will automatically be turned off and all the data will be synchronized to the back end so retailers won't need to worry about losing data. 
Unfortunately, this feature is not yet available for QuickBooks users.
Click-and-collect 
It has been hard for brick-and-mortar businesses to operate this year because of COVID.  Everyone has to follow social distancing rules so customers aren't able to shop freely in the stores as they want to. Also, nobody wants to risk their health by going out so they are more likely to shop online. Therefore, businesses need to stay ahead by initiating contactless shopping – buy online, pickup in-store (BOPIS), or click-and-collect.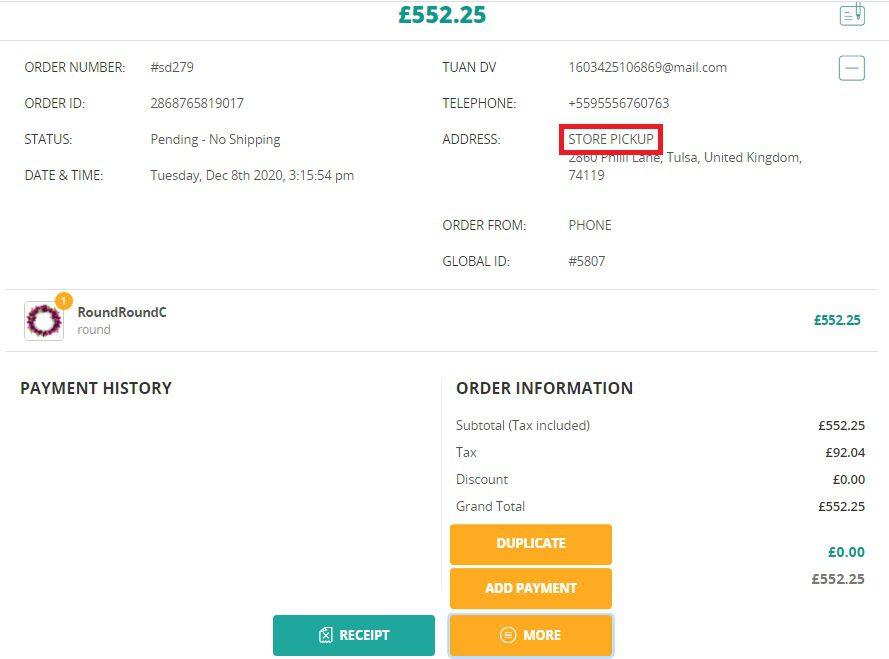 With this feature, customers can either have the orders delivered to their door or collect them at stores. This not only limits the physical contact between sellers and buyers but also increases the shopping options for customers. 
Right now, the feature is only available for ConnectPOS.
Checkout process
Create and customize receipts
A receipt holds all the information about the transactions and is a great marketing strategy for retailers to leverage their businesses. Retailers can promote themselves by having the receipt designed with distinct Corporation Identity Program (CIP) elements. They can add promotions and sales on the receipts along with store address, name of seller, and customer. Hence, being able to customize the receipts is an outstanding feature to look for in a POS system. 
Good news! Both ConnectPOS and QuickBooks POS offer this feature in the system. Users can edit various information such as word fonts, style, date of purchase, customer data, quantity, total price, etc.
Self-checkout by mobile app
ConnectPOS proudly presents the PWA consumer app – a unique feature for Magento users. With this advanced technology, customers can find information about the product by scanning the barcode/QR code of that product. They can even skip the counter and check out items alone, ergo cutting down on waiting time.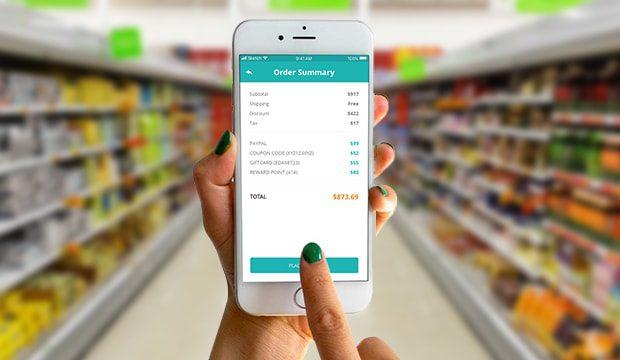 The PWA helps businesses by speeding up the checkout process. Therefore performances are increased and customer satisfaction is levelled up.
Customer support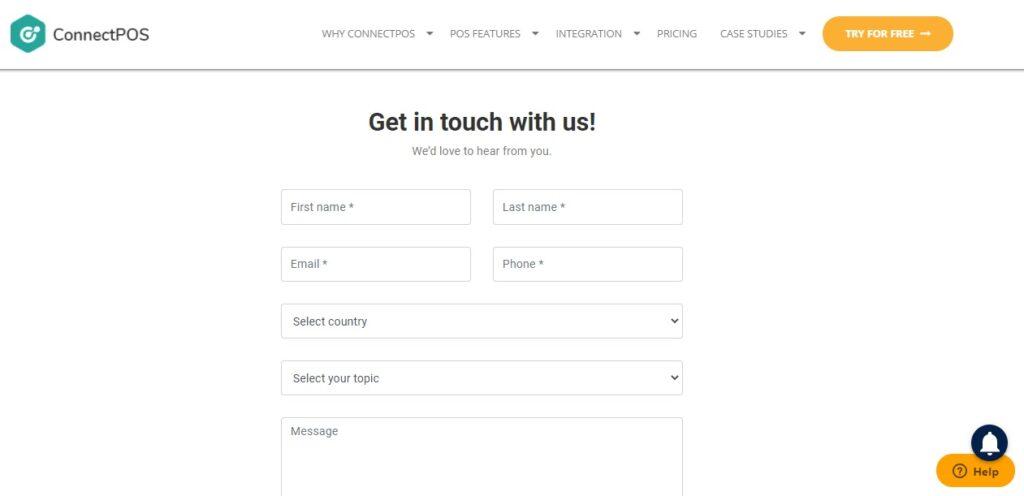 For ConnectPOS, users can contact 24/7 by any of these ways:
Submit a ticket via website
Send an email to

[email protected]

If already installed ConnectPOS, contact Solution Manager. The request will be sent to the Developer team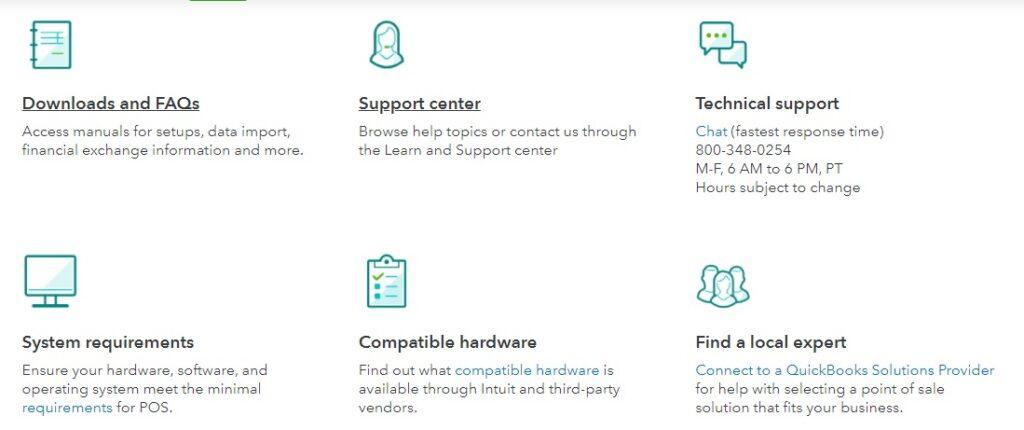 For QuickBooks POS, users can reach out by:
Contact through the Learn and Support centre
Chat with Technical support
Connect with QuickBooks Solution Provider
Pricing plan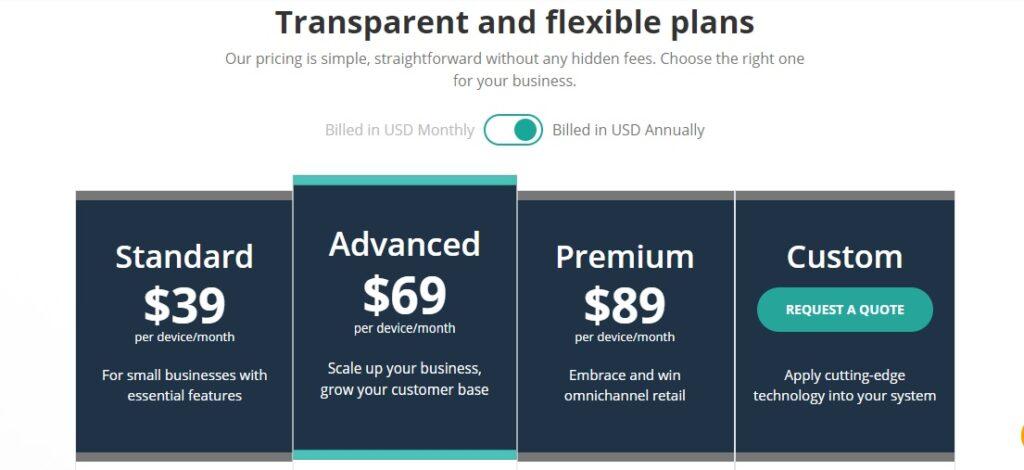 ConnectPOS offers simple plans with no extra fees. Interested retailers can choose between 4 plans, starting from $49/month ($39 if subscribing yearly). For better suited, retailers can even customize their plans that best fit the business and budget. Before deciding on any plan, retailers can experience a 14-day free trial.

On the other hand, QuickBooks POS does not offer a monthly or yearly plan like other POS systems. There are 3 different plans to choose from, and QuickBooks POS users will only need to pay one time with a free trial of up to 30 days. Besides, QuickBooks POS also sells hardware such as card readers, POS stands, etc. to complete the full set better. 
Lastly
Now that we have concluded today's article, we believe you have decided on a POS system. If not, why don't you look at the one that's right within your reach?
---
►►► See our products: Magento POS, BigCommerce POS, Shopify POS, Woocommerce POS, Restaurant POS, NetSuite POS, Thailand POS, South Africa POS and Commercetools POS