If you are planning to open your business and in need of an all-around management system and not knowing which POS system to pick. Don't worry! Today's blog will compare 2 popular POS brands – ConnectPOS and Ebizmarts POS. You will have a clearer vision of these 2 POS systems and their unique features. 
Overview ConnectPOS and Ebizmarts POS
ConnectPOS
ConnectPOS is one of the best point-of-sale (POS) systems for omnichannel retail stores with clients worldwide. It offers a friendly interface and affordable POS system with feature-rich and advanced technology. ConnectPOS is suitable for every type and style of business. It covers any industry, from fashion, food and beverage to furniture, and hobbies.  
Ebizmarts
Ebizmarts provides an excellent POS system with high-satisfied customer service. It offers a handful of comprehensive effective features. Ebizmarts is the perfect fit for retail businesses, from small, single-person businesses to multi-store setups.
Compatibility
Being compatible with multiple platforms is vital to any POS system. The more devices a POS can work with, the more flexible it is.
ConnectPOS is device-compatible, meaning it can operate on PC (macOS, Windows) and mobile devices (iOS, Android). To use ConnectPOS, retailers can access through either an app or a web browser on their devices. 
On the other hand, Ebizmarts is a native iPad iOS experience, which only supports (selected) iPads. 
Integrations
ECommerce platforms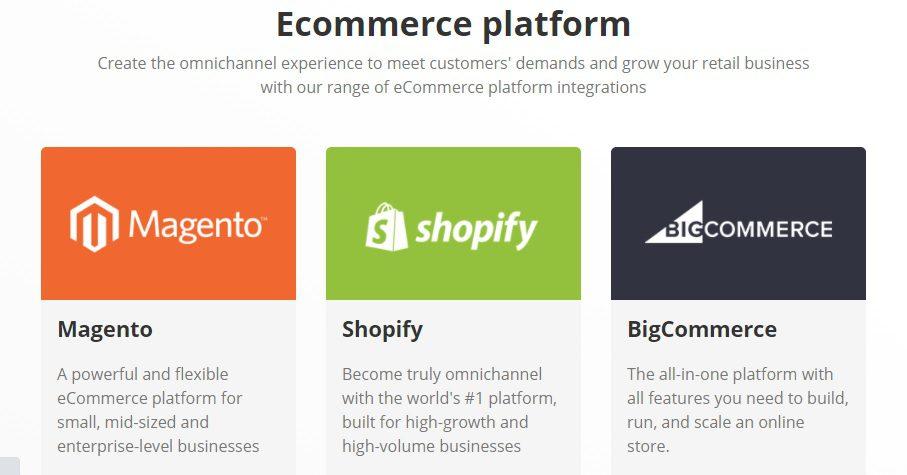 ConnectPOS, being powerful and robust as it is, partners with multiple eCommerce platforms to provide a seamless and secure experience for businesses. Magento, Shopify, and BigCommerce are 3 eCommerce platforms that ConnectPOS integrates with. Moreover, ConnectPOS is going to collaborate with WooCommerce shortly. 
On the contrary, Ebizmarts only integrates with Magento and Magento alone. It promises to bring the best support for Magento users by putting all efforts into the said platform.
Payment integrations
This is an important element to ensure that customers can see their payment options when checking out their items. It also assures the transparency and security of digital payments for both sellers and buyers. 
With that in mind, ConnectPOS partners with various payment providers such as Paypal, Authorize.net, Moneris, Tyro, etc. for a wide range of payment methods. Customers can make payments with either cash, debit/credit cards, or even gift cards.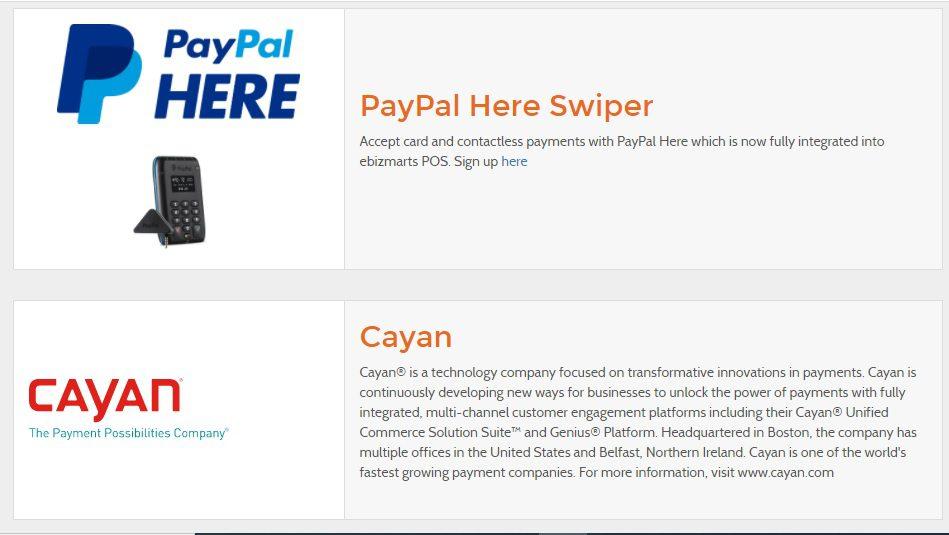 Ebizmarts also integrates with the best payment processors like Cayan, Payment Express, Sage Payments, etc. in order to bring only comfort and convenience for users.
Features
Order management
Click-and-collect
During this time when COVID and social distancing take place, it is highly recommended for businesses to have a click-and-collect feature implemented into the POS system.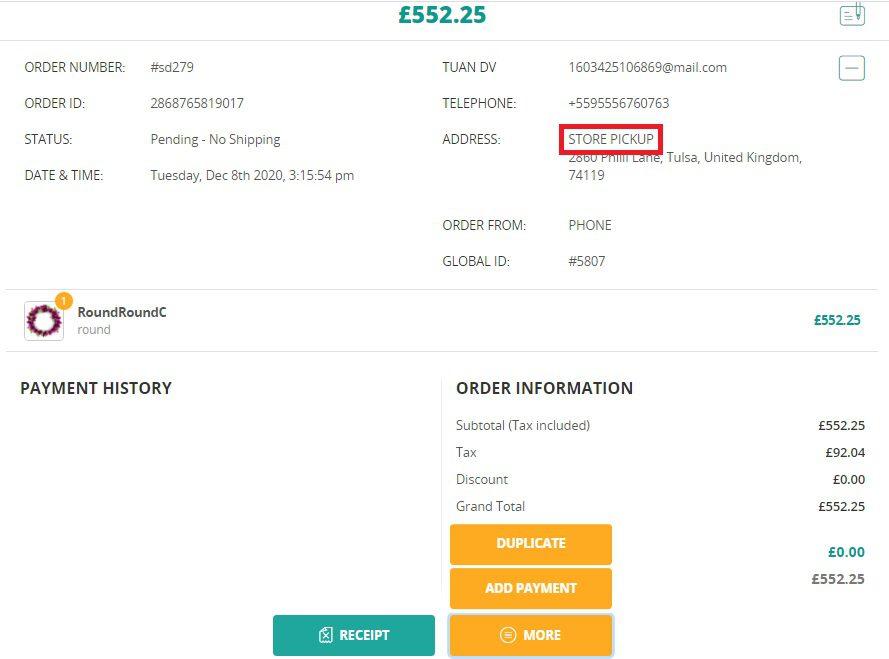 Customers can place orders on devices like desktops/smartphones and then pick up the items later at stores. They can choose to pay online or at the store. The option aims to reduce in-store shopping time for busy customers and create a convenient and fast process.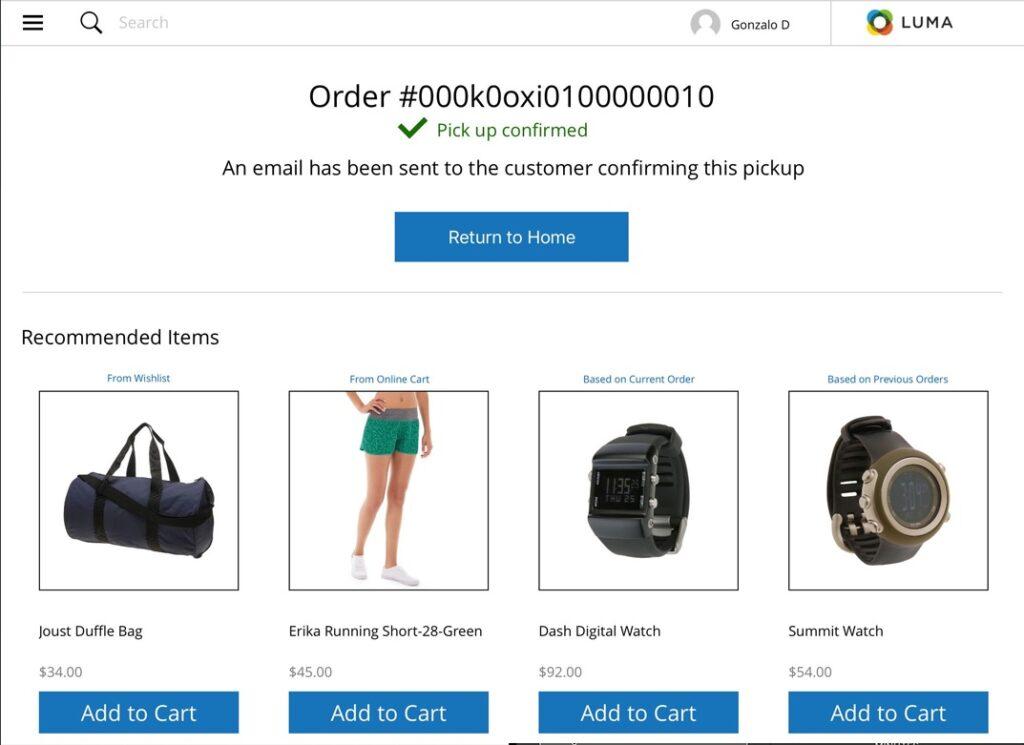 This is your lucky day since ConnectPOS and Ebizmarts offer this feature in their POS systems. 
Offline mode
This is one of the features that businesses should keep an eye on when searching for a POS system. An offline mode will allow stores to sell even when the internet is unstable or disconnected. 
ConnectPOS automatically switches the system to offline mode whenever it detects any issue. Retailers can operate tasks like choosing products, applying discounts, making payments and printing receipts normally. All the data will be synced once the internet connection is back. 
Currently, Ebizmarts doesn't have an offline mode feature to offer users. But retailers can check out the feature in ConnectPOS. 
Checkout process
Multiple payments methods
With the rise of online shopping, customers are demanding more options. Businesses have no choice but to offer various payment methods to satisfy their customers. They don't simply want to pay only with cash or only with a card anymore. Customers want to be able to mix the payment together so that they can pay by cash and card, or multiple cards, or even cash and gift card, etc. 
ConnectPOS and Ebizmarts both offer multiple payment options in their POS system. Customers can choose between layaway payment, split-tender payment, or deposits to pay.
Self-checkout and kiosk mode
ConnectPOS proudly presents its unique feature – PWA consumer app. Customers can access the PWA app by scanning the barcode/QR code and finding product information. Furthermore, they can check out items by themselves, skip the counter and cut down waiting time. This feature helps speed up the checkout process for stores, and increase business performance and customer satisfaction. 
Unfortunately, Ebizmarts is not yet to offer this feature. Instead, users can experience it with kiosk mode. The feature works by turning iPads (which retailers use as POS) to mobile kiosks so that customers can use them to browse products. This is extremely helpful for stores that are short on staff and crowded customers. 
Pricing plan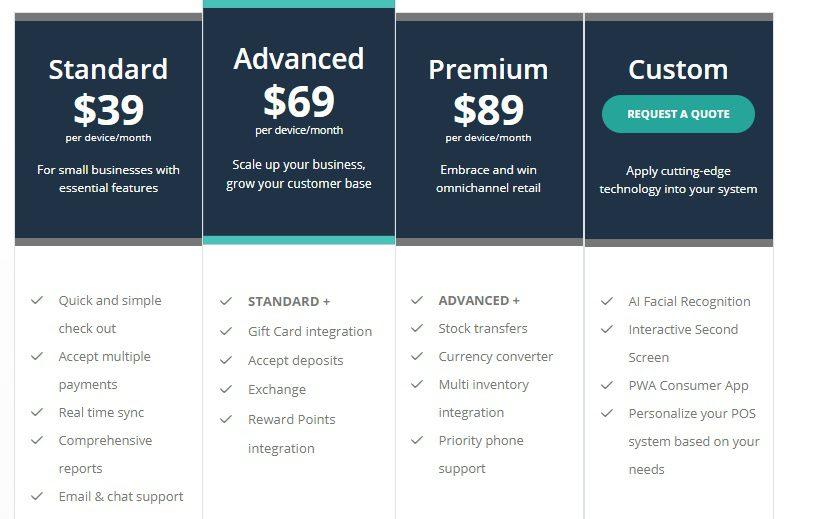 In terms of price, both ConnectPOS and Ebizmarts offer 3 different plans with pretty similar prices (ConnectPOS starts from $39 and Ebizmarts starts from $49). ConnectPOS offers a 14-day free trial and Ebizmarts users can have the first 30 days for free.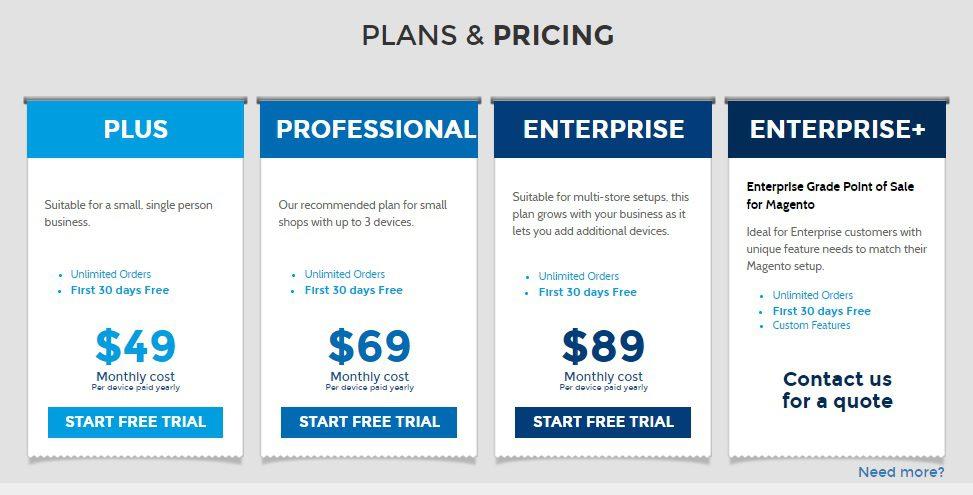 In addition, retailers can customize their plans to suit their businesses' needs. All it needs is contacting for the full quote, and then they can further discuss for the best negotiation. 
Your choice is…?
After reading today's article, we believe that you had more understanding of ConnectPOS and Ebizmarts and what they bring to the table. Both POS systems are excellent choices for retail business.
If you are still not sure which one to pick, how about the one that is right in your reach?
ConnectPOS, famous for its advanced technology, comes with extra benefits like AI (Artificial Intelligence) facial recognition and an interactive customer screen to enhance customer service and assist retailers with up-selling and cross-selling. Customers can also have more control over their shopping experience. Contact ConnectPOS right now to receive your 14-day free trial and free handy eBook! 
---
►►► See our products: Magento POS, BigCommerce POS, Shopify POS, Woocommerce POS, Restaurant POS, NetSuite POS, Thailand POS, South Africa POS and Commercetools POS