BigCommerce POS for Full-scale omnichannel
The global-awarded POS is ready to elevate your BigCommere retail business with 50+ features and 24/7 support.
What you can only find at our BigCommerce POS app?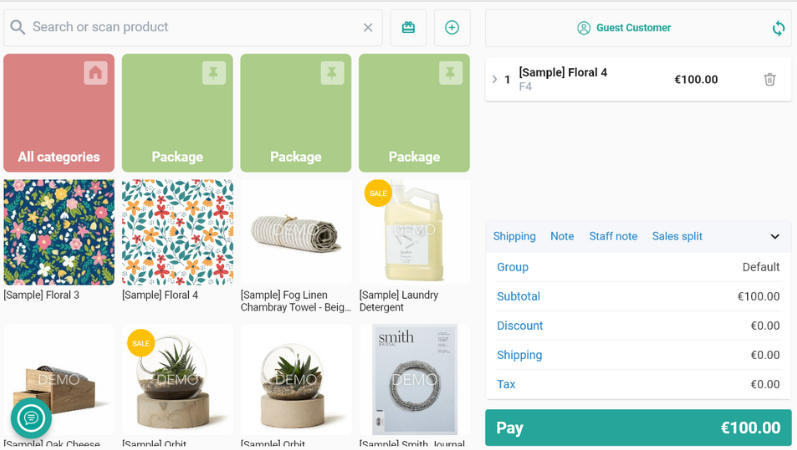 Manage multiple outlets at the same time in a single place.
Constant data synchronization between sales touchpoints. The data includes orders, products, inventory, and customers.
ConnectPOS can work smoothly for an uninterrupted retail operation, with or without the Internet.
More than 50 BigCommerce omnichannel POS features
BigCommerce POS by ConnectPOS now available as a native app
Connect your sales channels with a comprehensive BigCommerce POS app!
Frequently Asked Questions
We're more than ready to support your retail operation by expanding the power of our POS with other third-party systems.
We do not charge for transactions, you only have to pay the fee for your chosen payment gateway providers.
We are a subscription-based model. For more information about pricing, please contact our sales reps.
At the moment, we do not sell hardware. Yet we can help you find suitable provider for your needs. You can see a list of our compatible hardware here.
Yes. When the internet is disconnected, ConnectPOS will automatically switch to an offline mode environment which still allows the users to proceed transactions normally. This feature really helps stores that are not supported with a stable internet connection, or frequently operate with pop-up events.
Please refer to the below steps: Log in to POS, search for any newly updated products in your eCommerce platform
If the inventory is correct, ConnectPOS is up-to-date
If product isn't found or inventory is incorrect, either Refresh the page or Flush caches.