Doing business is not just about attracting new customers but also increasing the number of satisfied customers and building their loyalty. For the online store, it's not hard to find the apps or tools that you can use to track the customer's activities and based on those data to serve the customer when they return. But what if you're owning a brick-and-mortar store? How can you realize who is a new or old customer? or How can you remember all the returning shoppers, the last time they visit or their purchase history?
Eureka! The good news is ConnectPOS already released its latest feature, called POS Facial Recognition. This technology will allow you to create the best personalized shopping journey to enhance customer experience and loyalty to the brand. 
Let's have a look at what ConnectPOS Facial Recognition can do!
Identify the new and old customer 
Yes, it's not a joke. ConnectPOS can spot the shoppers as new or existing customers and send a notification to the sales assistants right after they walk in the store. Not just only one, POS Facial Recognition can identify multi-face from a crowd and especially, even if the old customer did make some changes in their appearance, the system still can recognize them with 99% accuracy.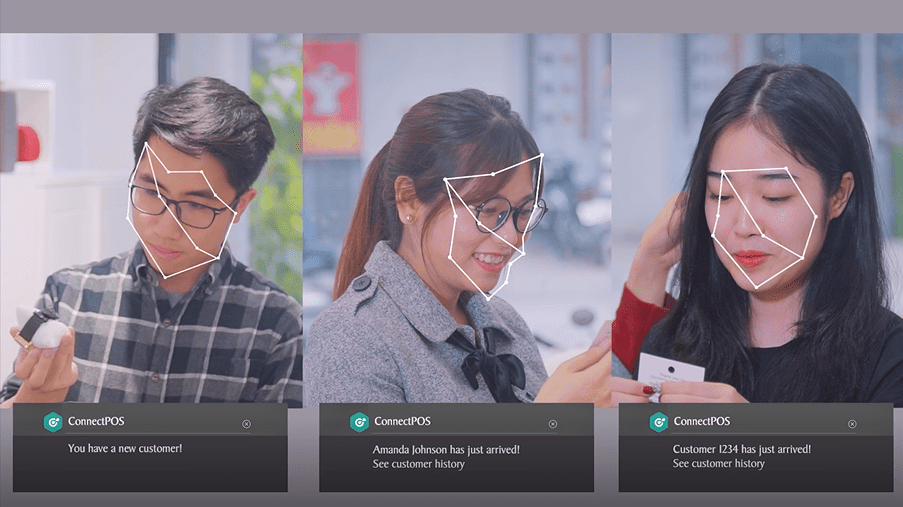 In the case of a new shopper, after being identified by the system, a new account will be created for them and ready to update any purchase activities. If they just search without buying anything, the 'No. of visit' field will be updated accordingly. Otherwise, if they decide to make a purchase while checking out, the sales assistant can scan their face and ask for other information to update their profile account to ConnectPOS system. It's the best chance to turn them from a new shopper to a loyal customer.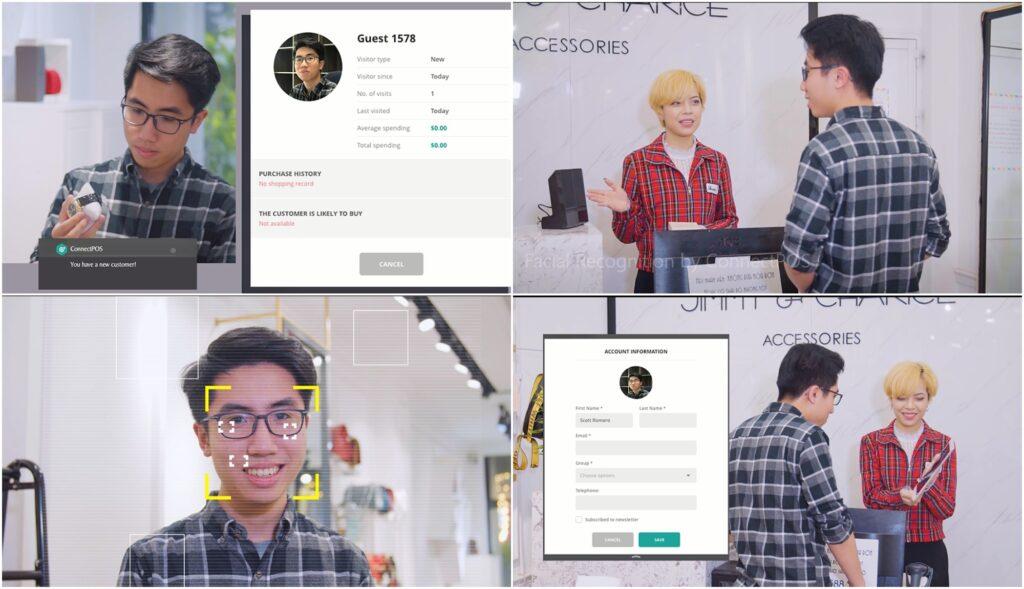 Know your customers better to serve them even better! 
Just imagine when an old customer walks into your store and you can immediately notice him know his last visit and what he bought in the past, it's beyond amazing! The AI technology of the ConnectPOS system can also scan the customer's history of purchases and analyze to show the product recommendation that they're likely to buy. The sellers will definitely get valuable insight to deliver a more customized and personal one-to-one interactive experience with the customer.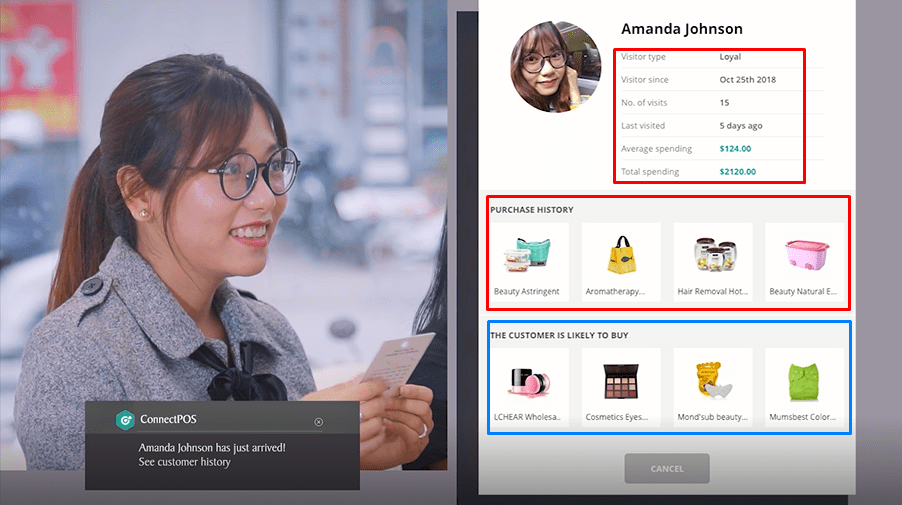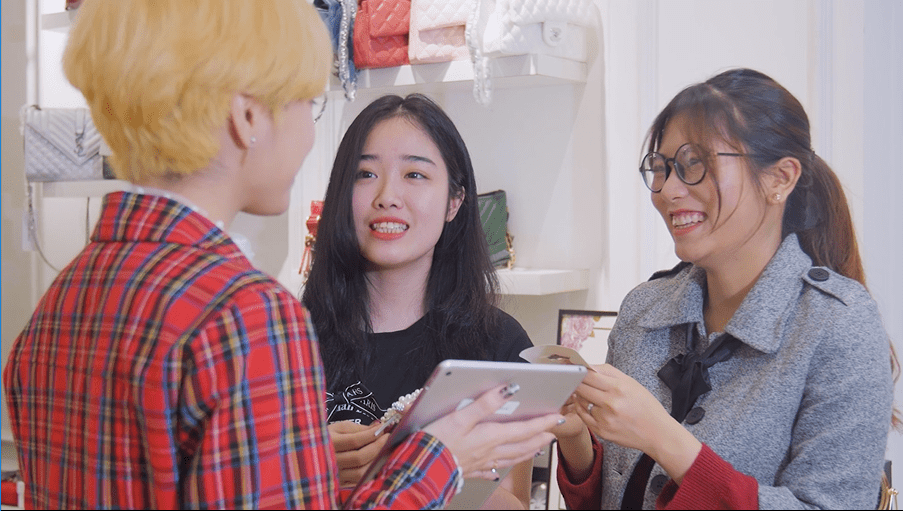 Improve security 
With the ability to identify the shopper's face with high accuracy, POS Facial Recognition will help to improve the shop security from shoplifters by giving the alarm when any customer on the banned list arrives. 
Conclusion
"Until you understand your customers – deeply and genuinely – you cannot truly serve them."
(Rasheed Ogunlaru)
It's true for any business out there and has been one of the top problems that all retailers have been facing through time. However, with POS Facial Recognition feature, we believe that it will be a top-notch technology solution for all retailers, especially brick-and-mortar ones, to create the best customer experience and build long-lasting loyalty to the brand. 
Check out our newly released video about the POS Facial Recognition feature here: 
Check on PWA Customer App and POS Customer Monitor feature!To explore full features of the ConnectPOS solution, book a trial HERE!