You can choose from numerous POS systems, and ConnectPOS and Vend are the two most popular names. What makes these two unique, and which one should you pick for your store? In today's article, we will thoroughly compare ConnectPOS and Vend to learn more about them and see which is the right fit for your business.
Both ConnectPOS and Vend are popular cloud-based POS solutions for retail stores. Not only do they run on the same operating system, but they also have rather similar features, including multiple payments, loyalty programs, reports produced, and more. 
But while POS Review: ConnectPOS and Vend POS might seem similar at first glance, there are differences between the two systems. These important differences make each of them better suited to a different type of retail business. 
Overview ConnectPOS and Vend POS
ConnectPOS
ConnectPOS has everything you need in a point-of-sale system, including built-in payment processors, inventory management, and integrations with eCommerce platforms. 
ConnectPOS offers an easy-to-use and inexpensive system for small and medium-sized businesses that don't want to navigate a complex app. If you want a POS system that only requires a little-to-nothing amount of time and resources to set up, then ConnectPOS is the perfect solution.
Vend
Vend is a POS and inventory system management aimed at small and medium-sized businesses. It is a popular, feature-rich solution offering extensive functionality and point-of-sale features. Specifically, retailers have access to inventory management tools that sync with their online stores. 
Vend is suitable for mobile POS and integrates with a large number of third-party payment processors. It does not offer its own native payment processors but no additional fees will be charged.
Compatibility
ConnectPOS and Vend are both devices compatible, meaning it can run on multiple devices like PC (Windows, macOS) and mobile devices (iOS, Android). Vend just recently made available for all Android users. On the contrary, ConnectPOS can be accessed through either an app downloaded from the App Store or a web browser on your mobile device.
Furthermore, ConnectPOS' biggest advantage is advanced technology. This includes AI (Artificial Intelligence) facial recognition which notifies staff when a customer comes to the store, uses the information to enhance customer service sales, and identifies shoplifters. 
ConnectPOS also supports retailers with PWA consumer apps for customers to have more control over their shopping experience. Customers can use PWA to scan barcodes to see product information and get personalized product recommendations. 
But wait, there's more! ConnectPOS integrates with an interactive customer screen so that customers can review products before purchasing, sign receipts, or rate the experience. 
Integration
ECommerce platforms
Both ConnectPOS and Vend can perform on multiple platforms. More specifically, Vend partners with WooCommerce, BigCommerce, and Shopify. While ConnectPOS is compatible with BigCommerce, Magento, Shopify, and WooCommerce (in the near future).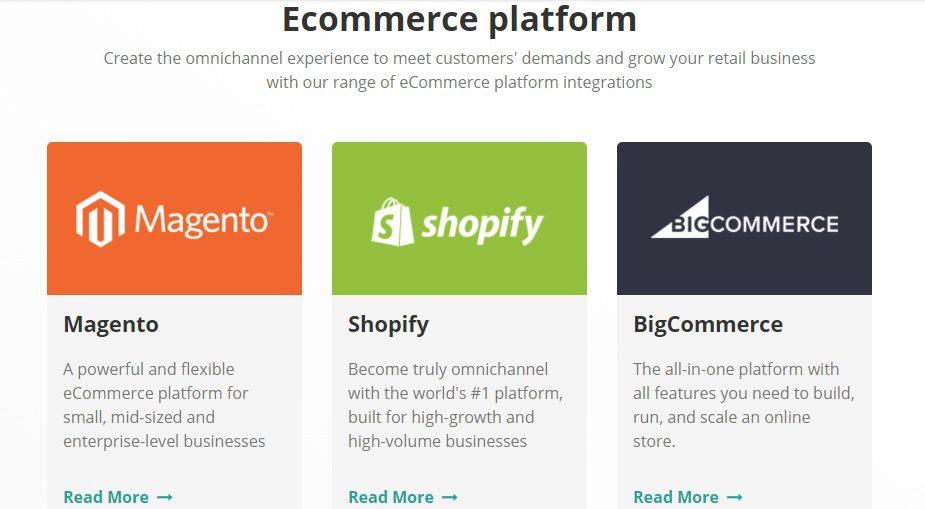 Payment gateways
ConnectPOS and Vend offer customers various payment options by integrating with many payment gateways. Customers can purchase with cards, cash, or gift cards, etc. Payment gateways are also a way to ensure the security and transparency of online transactions.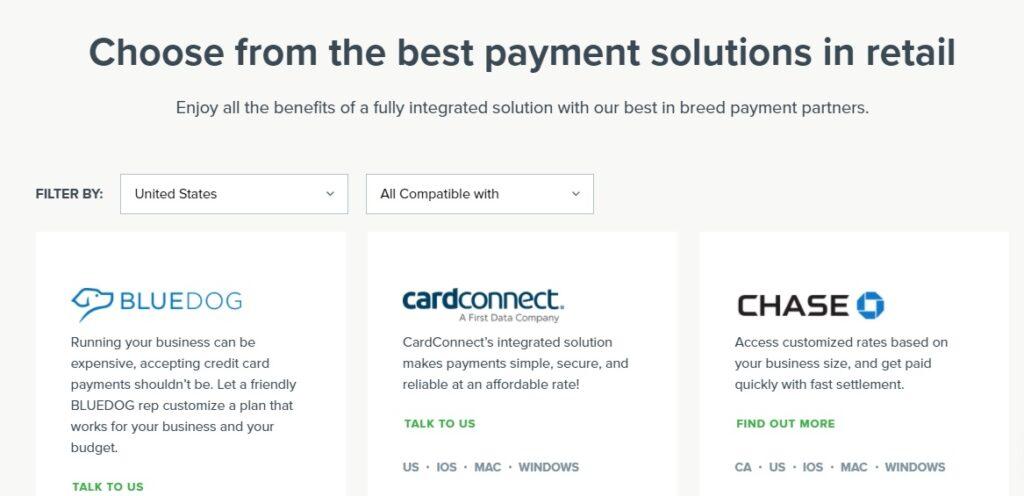 Features
Order management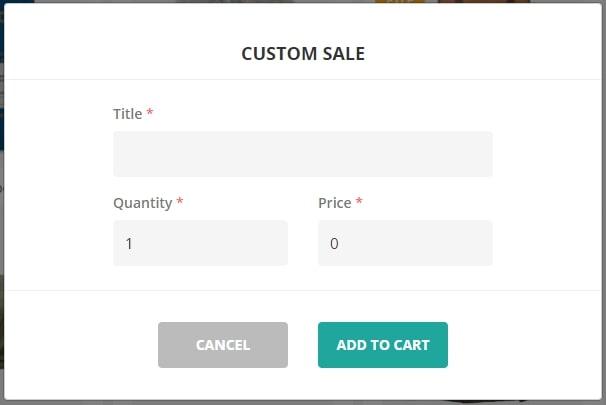 Custom sale
This feature enables retailers to add an item that is not available on the inventory into the shopping cart and proceed to checkout. It is extremely important for stores that sell DIY or unique products or want to make an order on the spot. Unfortunately, this feature is not yet available on Vend. But you can spot this on ConnectPOS.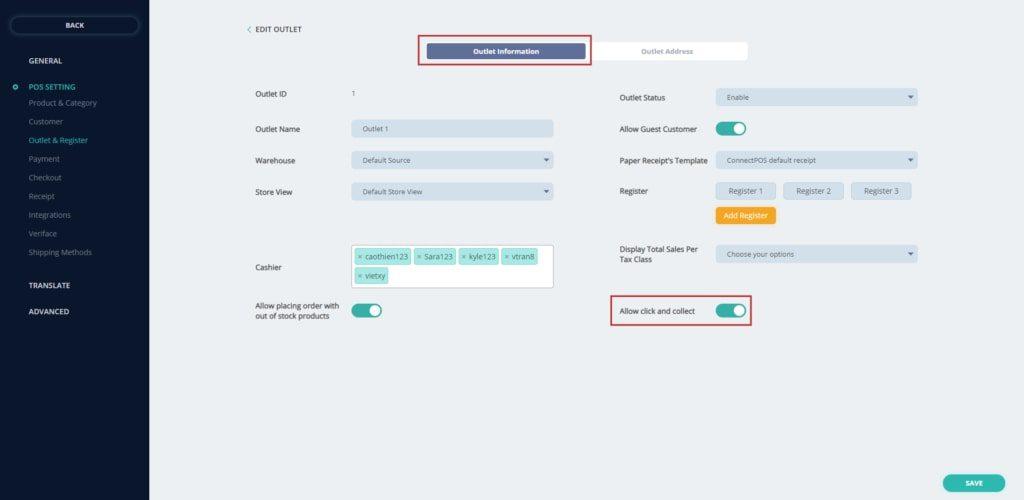 Click-and-collect
As COVID struck this year, it has been difficult for retailers, especially to brick and mortar stores. People have to obey social distance rules so they aren't able to shop freely as they want to. Besides, no one wants to risk their health, so they are more likely to do their shopping online. Therefore, businesses have to stay ahead of time by initiating contactless shopping – click-and-collect, also known as BOPIS (buy online, pickup in-store). 
For the click-and-collect feature on POS systems, Vend hasn't been able to update, while ConnectPOS has already integrated the functionality.
Offline mode
Having an offline mode feature integrated into your POS system is going to change the game. It allows you to sell whenever there's a problem with the internet connection. 
For Vend, retailers will automatically switch to offline mode and can continue to sell. But they only have access to basic functions like add products/customers or process new cash transactions. Other functions like edit/create customers, redeem/sell gift cards, or view product inventory aren't available.
On the other hand, with its powerful offline mode, ConnectPOS can work normally as if nothing happened. Retailers can choose items, insert discounts, proceed with payment like usual.
Multiple warehouses in one order
If you have more than 1 warehouse, this is a must-have feature for your POS. Imagine this, your customer is making an order but an item is out of stock, they are probably going to abandon the cart or wait for it to be restocked. That could have you lose a potential customer. But with the multiple warehouses feature, your customers can put products from different warehouses into one order. Luckily for you, ConnectPOS offers the feature on their POS system.
Checkout process
Integrate and customize various multiple payment gateways
It is essential for customers to have different options when making payments. ConnectPOS and Vend integrate with the world's best payment providers to bring customers a smooth and seamless experience. If retailers want other providers that aren't on the list, ConnectPOS and Vend are able to customize their preferences. 
Self-checkout by mobile app
This is a unique feature of ConnectPOS. By using PWA consumer apps, customers can scan barcodes and view information about the products. Moreover, customers can do self-checkout which saves lots of time, for both buyers and sellers, by skipping the counter. Vend POS system hasn't had this feature yet, unfortunately. 
Pricing plan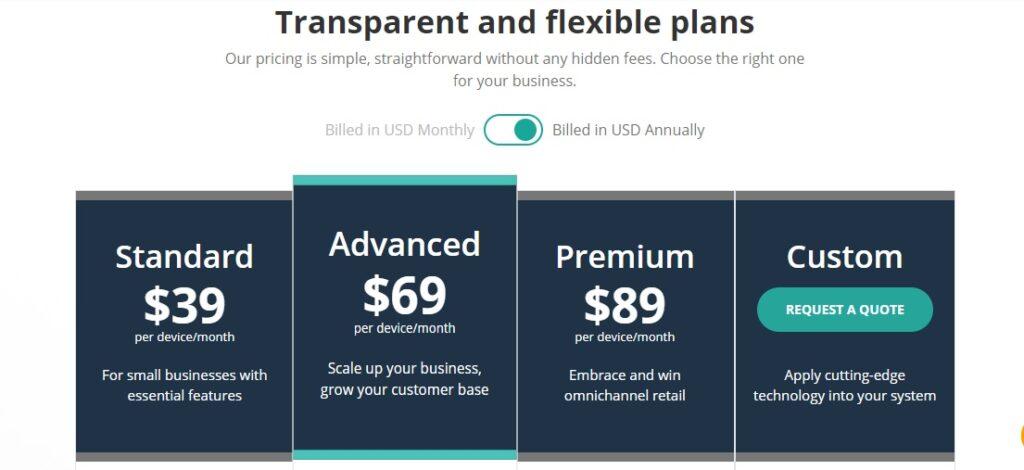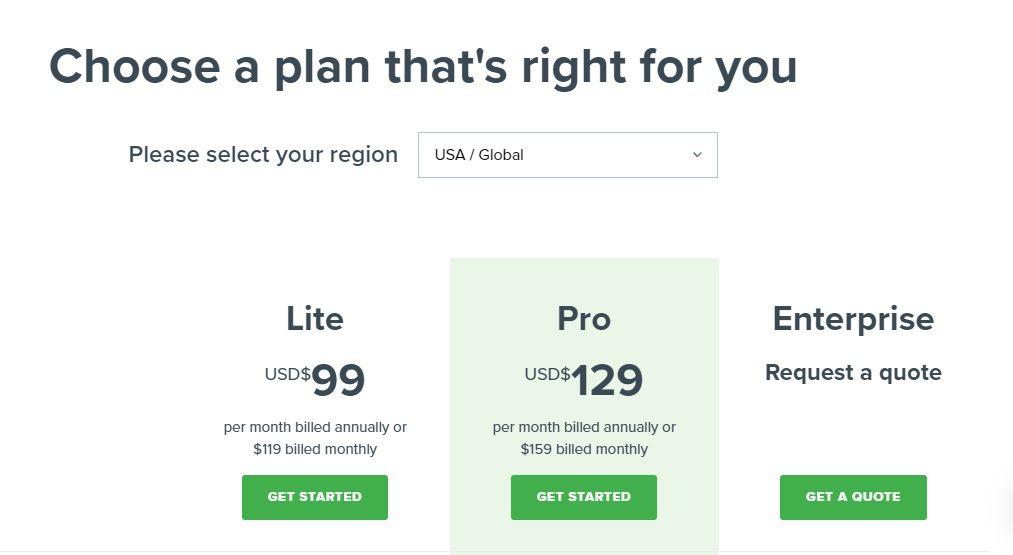 It can be seen that ConnectPOS is more affordable than Vend. The pricing plan for Vend starts at $99 compared to ConnectPOS, which starts at only $39. For such a bargain price, ConnectPOS is the perfect choice for retailers. It has all the essential features for POS systems, not to mention its advanced technology and 24/7 customer support service. 
Final decision
Each POS system has its own unique features and advantages based on the needs and wants of a business. After reading this post, we hope you can clearly compare ConnectPOS and Vend and decide which one is the right fit for your business. 
Here at ConnectPOS, we are proud to present one of the leading cloud-based POS systems. Contact us now for your 14-day free trial!
---
►►► See our products: Magento POS, BigCommerce POS, Shopify POS, Woocommerce POS, Restaurant POS, NetSuite POS, Thailand POS, South Africa POS and Commercetools POS