Large and medium-sized businesses often allocate their inventory to many warehouses to drive successful order completion and cost reduction. In this regard, the ConnectPOS Multi-Source Inventory (MSI) app is a valuable tool that helps. MSI has the Stock Mapping feature that generates many less sizable warehouse units. It helps get the most out of the limited existing warehouse. In this post, we specify what stock mapping is and more.
What is stock mapping?
Stock mapping is an attribute that enables you to start with the central warehouse the eCommerce platform provides and generate smaller units of warehouses accordingly. Instead of bringing every data from various outlets together, MSI separates and assigns stock to specific warehouses. Thanks to this approach, you can allocate your stock better and more precisely. For instance, you have two websites: the United States and the United Kingdom. If you use single-source inventory, these two get goods from one source.
Meanwhile, MSI specifies a business that owns many source locations based on costs, customer demands, store market costs, etc. You can then deliver order packages to purchasers from not only a location, say distribution centers, warehouses, etc.
Above all, stock control also becomes centralized because every warehouse unit is in smooth linkage with a particular outlet on the point of sale software. It is worth noting that when you manage to set up the MSI app, data about all your warehouses will get synced automatically. That is why you can monitor your warehouses digitally anywhere and anytime.
The most notable benefits of having MSI
Multi-Source Inventory (MSI) by ConnectPOS enables you to keep track of every stock source without using third-party extensions. This app lets you connect inventory sources to a website or more.
The MSI feature provided by ConnectPOS offers numerous benefits that result in increased efficiency and enhanced customer experience. Here, we delve into the key advantages of this vital retail management component:
Foster offline location control and increase stock visibility: MSI allows retailers to easily monitor stock levels across different locations – such as brick-and-mortar stores and warehouses. This centralized view of inventory enables businesses to make quick and informed decisions regarding stock distribution, reducing the risk of stockouts and overstocking.
Support buy online, pick-up in-store (BOPIS): With the growing popularity of BOPIS options among consumers, ConnectPOS' MSI streamlines the process for retailers. It enables you to clearly view available inventory at various store locations, which allows you to allocate products to online orders and ensure efficient order fulfillment.
Manage dropshipping easily: The MSI simplifies dropshipping management by providing retailers with up-to-date information about stocks and suppliers. Retailers can quickly react to changes in demand and efficiently carry out dropshipping operations as needed, making dropshipping a breeze.
Enable separate deliveries from multiple warehouses for a single order containing various products: By keeping track of inventory across multiple locations, the MSI from ConnectPOS promotes flexible fulfillment solutions. For instance, if a customer orders multiple items stored at different locations, the MSI can easily pinpoint these sources and arrange for separate delivery, ensuring fast and accurate order fulfillment.
Improve store sales and boost customer experience: Leveraging MSI's powerful inventory management capabilities can improve in-store sales. Accurate stock information prevents stockouts and enhances overall customer satisfaction. For example, a recent study found that retailers experienced a 9.5% increase in in-store sales when utilizing Buy Online and Pick-up in Store.
Generate updated inventory reports: With comprehensive visibility into inventory, ConnectPOS' MSI enables accurate, regular reporting. This empowers retailers to make data-driven decisions, optimize inventory, and reduce costs by preventing stockouts and overstocking.
Generally speaking, the Multi-Source Inventory app from ConnectPOS is beneficial and works with many eCommerce platforms. It does a fantastic job of assisting with order control and supplier/ vendor management. 

Your step-by-step guide to proceed with stock mapping
Now that you have a better idea of stock mapping and its tremendous advantages, let us guide you on how to proceed.
Step 1: Install the ConnectPOS Multi-Source Inventory app. MSI will automatically get every data from your eCommerce platform and generate default stock mapping.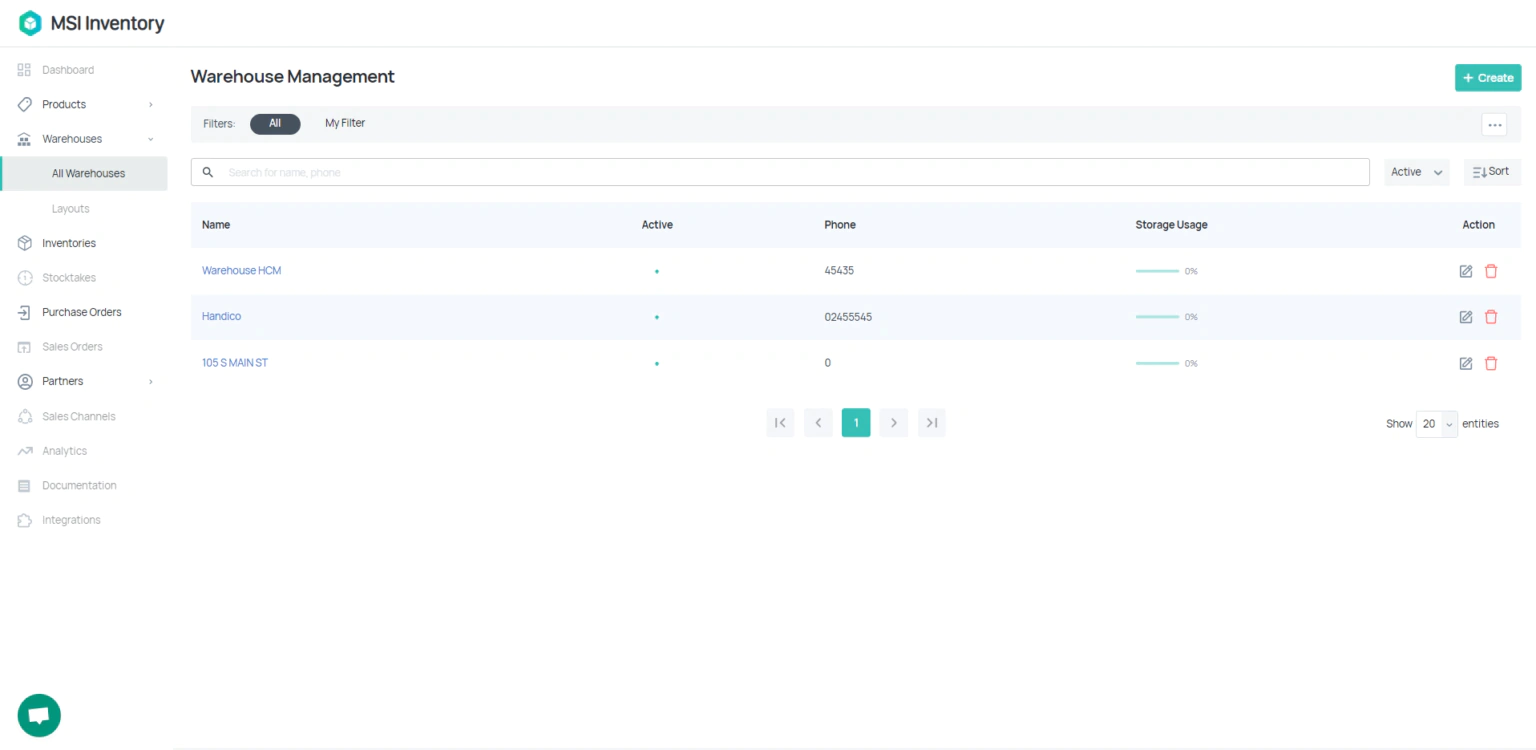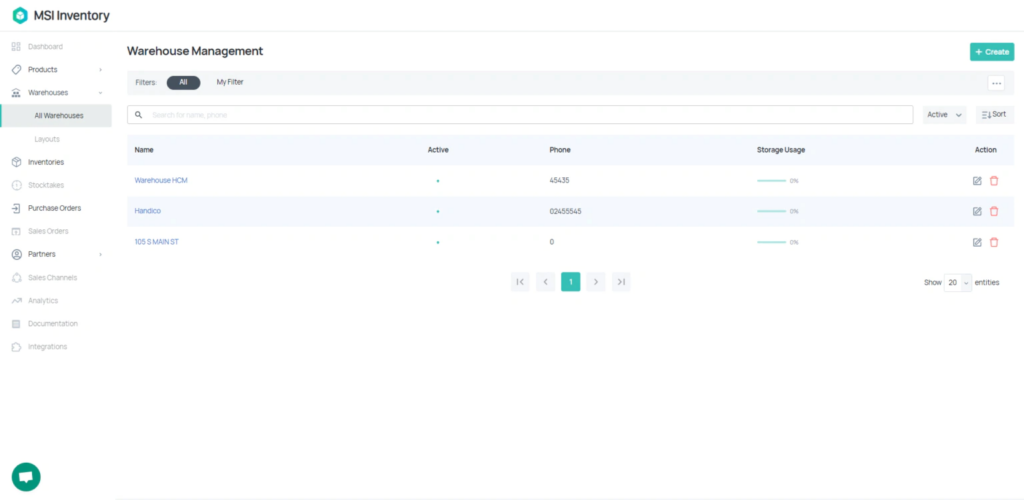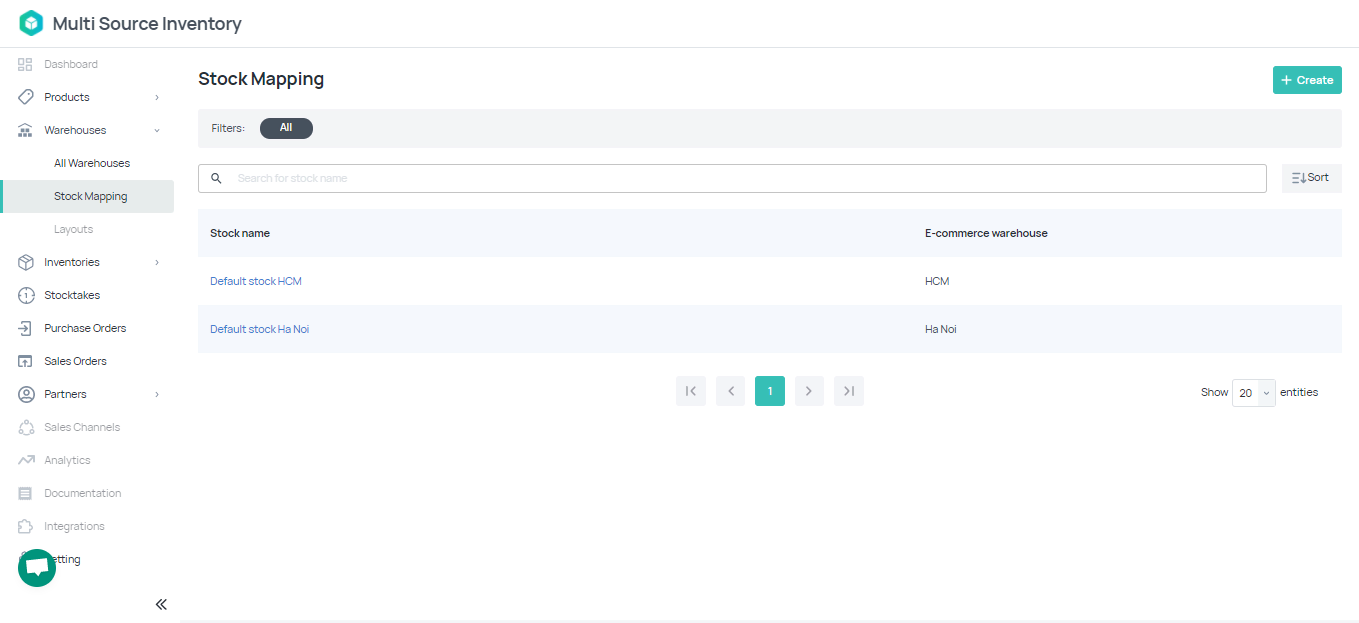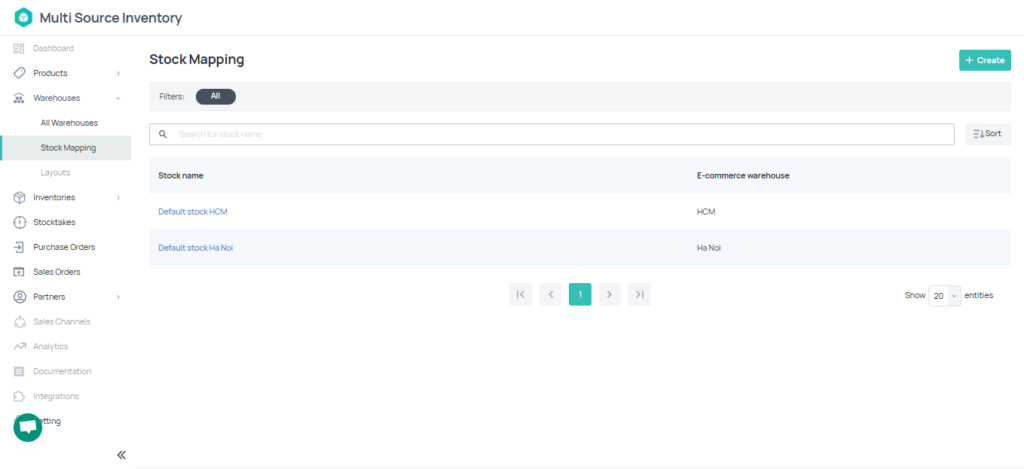 Step 2: You can map the inventory to whatever smaller warehouse unit is made in the system. You can tick the checkboxes to choose which warehouse unit you want to match.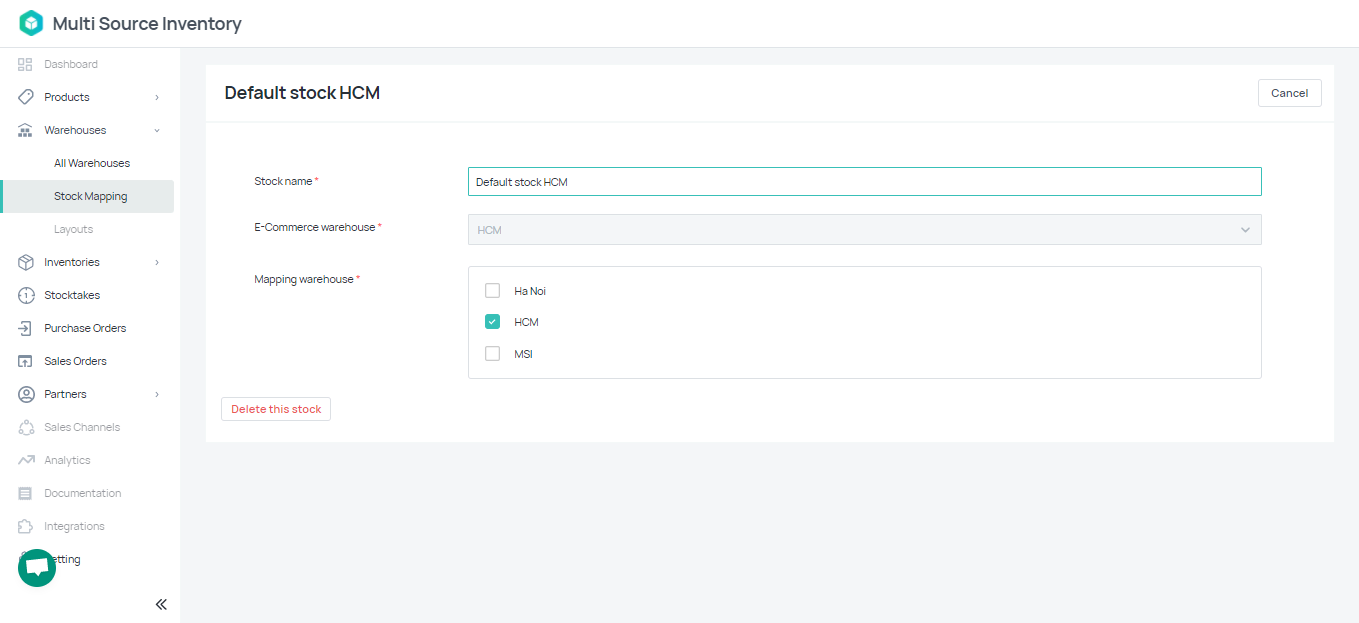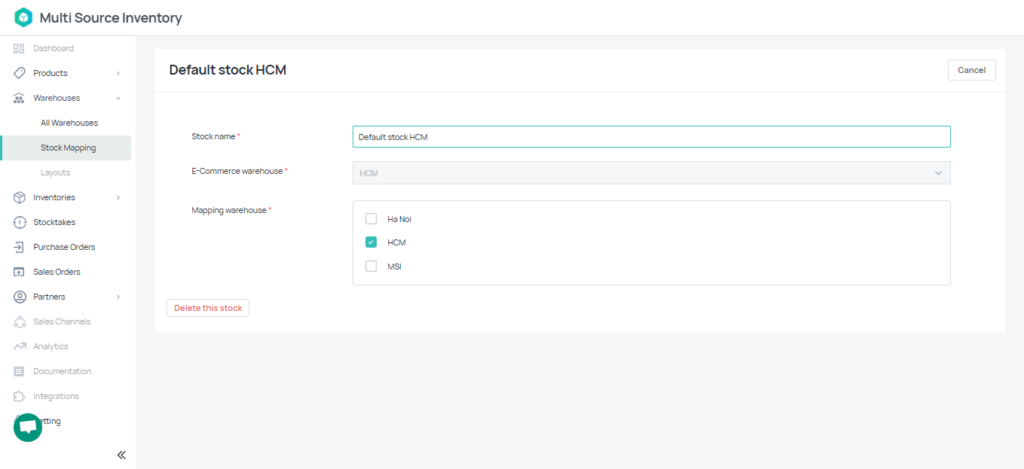 Also, you can create a warehouse unit by going to Menu, then go to Warehouses > All Warehouses, and select Create.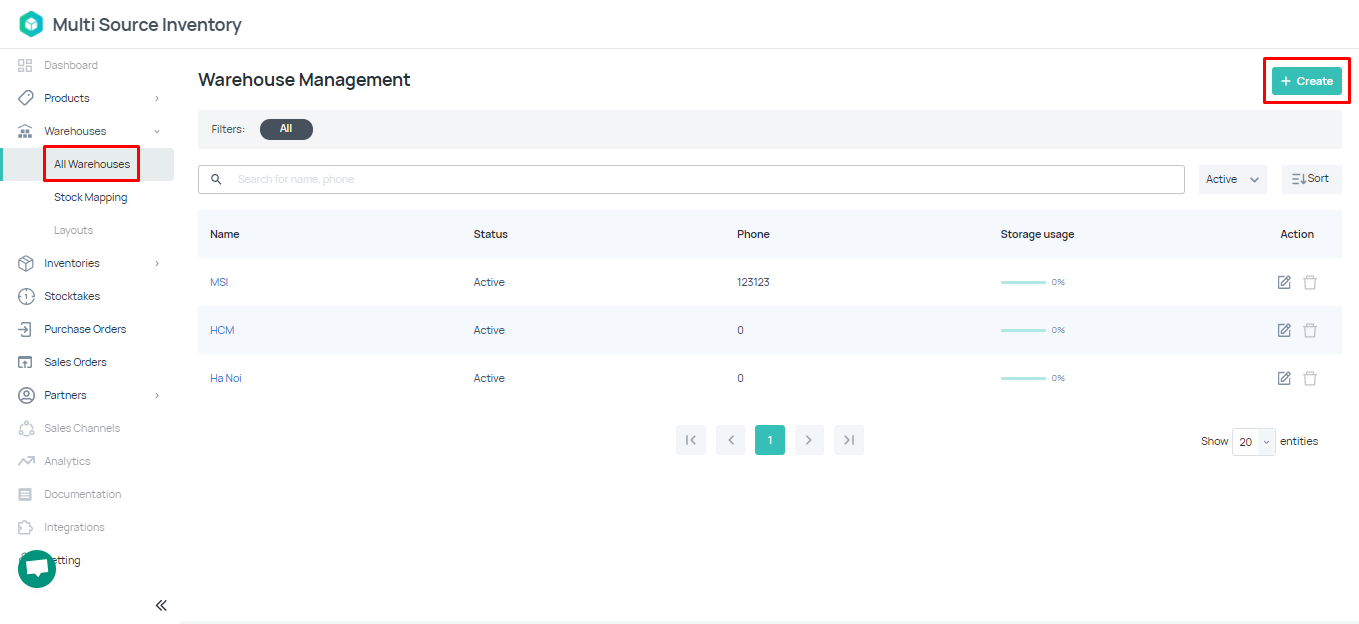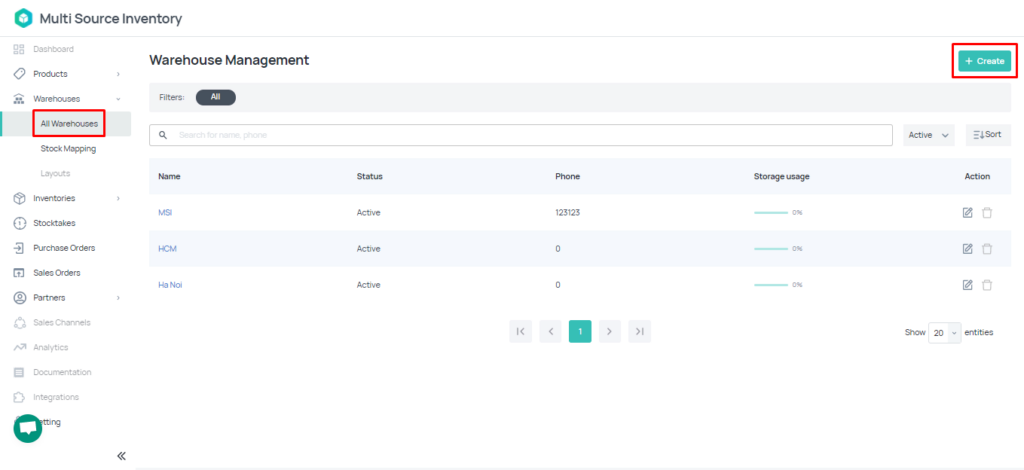 In a nutshell
In the post above, we have defined what stock mapping is. As you have read the article, you know that stock mapping is an impressive feature that helps retailers manage their single or omnichannel stocks and sale channels. Should you have any other inquiries about this powerful system, please get in touch with us today.
---
►►► See our products: Magento POS, BigCommerce POS, Shopify POS, Woocommerce POS, Restaurant POS, NetSuite POS, Thailand POS, South Africa POS and Commercetools POS