Shopify is one of the leading eCommerce platforms that empower retailers to set up online stores and launch their businesses. This robust subscription cloud-based eCommerce platform offers users a set of business tools and also allows them to integrate any other necessary tools.
In 2014, the new version – Shopify Plus was launched which is specifically designed for hyper-growth businesses with huge amounts of sales and revenue. In this article, we would like to discuss the differences between the old and new versions of Shopify Vs Shopify Plus.
Shopify vs Shopify Plus: Overview
Generally, the original version – Shopify is better suited for small to medium-sized eCommerce enterprises who are seeking a flexible and robust platform to support their retail businesses. Until 2021, there are more than 500 000 active stores operated on Shopify.
As mentioned above, Shopify Plus is designed for enterprise-level businesses that already own a stable retail process and lots of growth. Shopify Plus is reported to have supported over 5000 stores from large enterprises such as Red Bull, Kylie Cosmetics, ColourPop, DB Eyewear, and so on.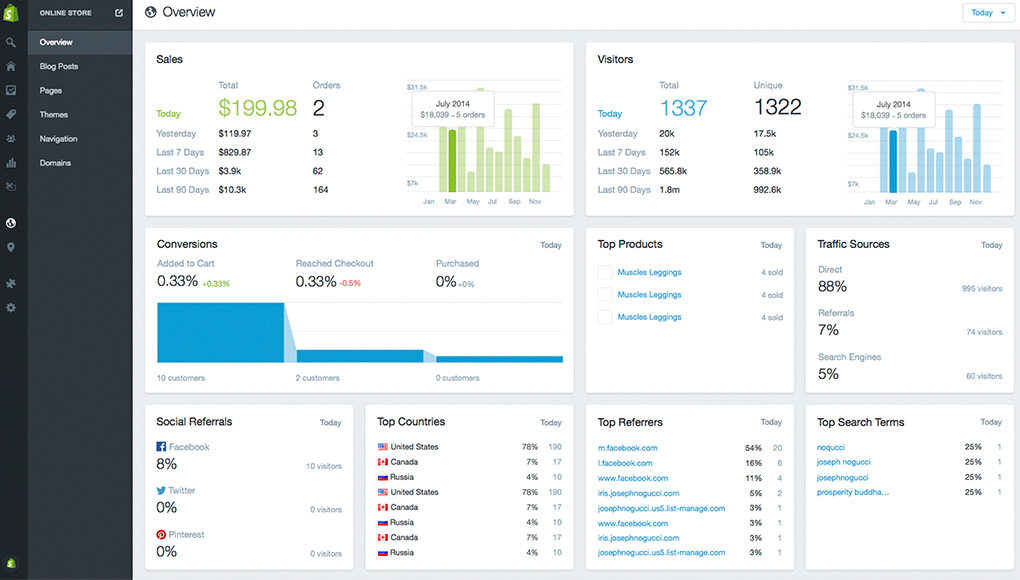 Shopify vs Shopify Plus: On the front end
Shopify is a user-friendly platform that allows users to quickly and easily launch their online businesses. This platform offers users a ready-to-use online store structure. Businesses can run their websites right away or customize them through Shopify's editor. There are also many guidelines provided to help users with more complex problems.
Shopify Plus even provides more. When implementing Shopify Plus, retailers can edit the checkout page, which is not available in the original Shopify versions. Additionally, Shopify Plus also assures that business websites will be completely integrated into Shopify by supporting users to write line code and run on a custom theme.
Another difference in support services is that Shopify Plus provides hands-on human help and personalized support while Shopify interacts with businesses via phone email or live chat.
Shopify vs Shopify Plus: On the back end
There are many key features included in every Shopify version that help this eCommerce platform stand out from the competitive market such as Multi-Channel Integration, Abandoned Cart Recovery, Multi-Currency Selling, etc.
Shopify Plus incorporates all of Shopify's basic features along with some other exclusive services. Below are some of the advanced features only found in the Shopify Plus version:
Shopify flow allows businesses to track their customer's movements on retail websites and then customize the homepage that most suits their interests.
Script editor allows users to create personalized customer experiences at the shopping cart or checkout stage, which greatly contributes to reducing cart abandonment.
LaunchPad is a tool that simplifies planning and operating sales campaign processes.
The transporter app is useful for recording information about customers, products, and orders.
Shopify Plus also beat Shopify with a better analytics tool that not only supports retailers to track stores' performance and data but also produces in-depth insight and updates the emerging trends in stores.
Shopify vs Shopify Plus: Pricing
There are three pricing plans for the original Shopify versions, ranging from $29 to $299 per month as you may see from the following table.
With many extra features, Shopify Plus pricing is higher than the original versions. However, the price for this new version is not fixed for every business. Enterprises will have to contact directly with Shopify representatives and negotiate a proper price based on their monthly avenue and sales volume. In general, Shopify Plus costs at least $2000 per month.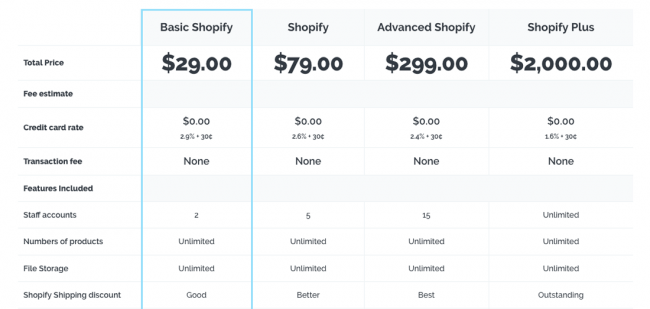 Shopify vs Shopify Plus: Which is better for you?
Both Shopify and Shopify Plus share various powerful features that will empower your retail businesses. The difference is Shopify Plus offers other more flexible and handy options. However, Shopify Plus will cost you at least $2000, much higher than the three original versions.
As we have said, Shopify Plus mainly targets enterprise-level businesses that have already earned millions of dollars in sales. Thus, when it comes to new retailers, original Shopify versions seem to be the better choice.ConnectPOS offers a point-of-sale system that is compatible with both Shopify versions. So far, our customers have been extremely satisfied with our services. Let's hear them out by checking our Shopify case studies! 
---
►►► See our products: Magento POS, BigCommerce POS, Shopify POS, Woocommerce POS, Restaurant POS, NetSuite POS, Thailand POS, South Africa POS and Commercetools POS