Aside from the fundamental functions of an eCommerce platform, Shopify developed many free additional services such as Product Reviews or Email Marketing, and the most outstanding one must be the Point of Sale system. 
Thousands of stores are experiencing the omnichannel journey with Shopify POS. Yet, is it your ideal choice for a seamless POS app? Today, we will provide you with thorough Shopify POS reviews so you can decide on your own!
The beginning of Shopify Point of Sale
With the booming of online shopping, store owners have quickly understood the importance of connecting their online and offline platforms. This innovative idea is not only the trend among merchants but also among eCommerce platform providers. A way to differentiate a great eCommerce platform from others is its ability to develop, provide and integrate with various supporting tools.
If you haven't noticed, many store owners are shifting to Shopify. More than one million businesses in 175 countries are powering their e-commerce business by Shopify. Flexible and user-friendly, this platform has become the favorite choice of retailers worldwide.
Catching up with the market's movement, since 2013, Shopify has released its built-in Point of Sale service within all Shopify plans. 
This free-of-charge additional service has shown its effectiveness in bringing more merchants to Shopify. After 7 years, the app has been constantly upgraded to deliver the best omnichannel experience for sellers and buyers. 
How to set up?
It's super easy to start using Shopify POS!
All you have to do is enter the Shopify App Store then download the Point of Sale app by Shopify. When the app is installed into your eCommerce store, it will auto-fill up products that are available in your inventory. However, there's a limit on the products you can list on the POS app (which is different from the products you can create in Shopify). The number is based on the Shopify pricing plan you subscribe to.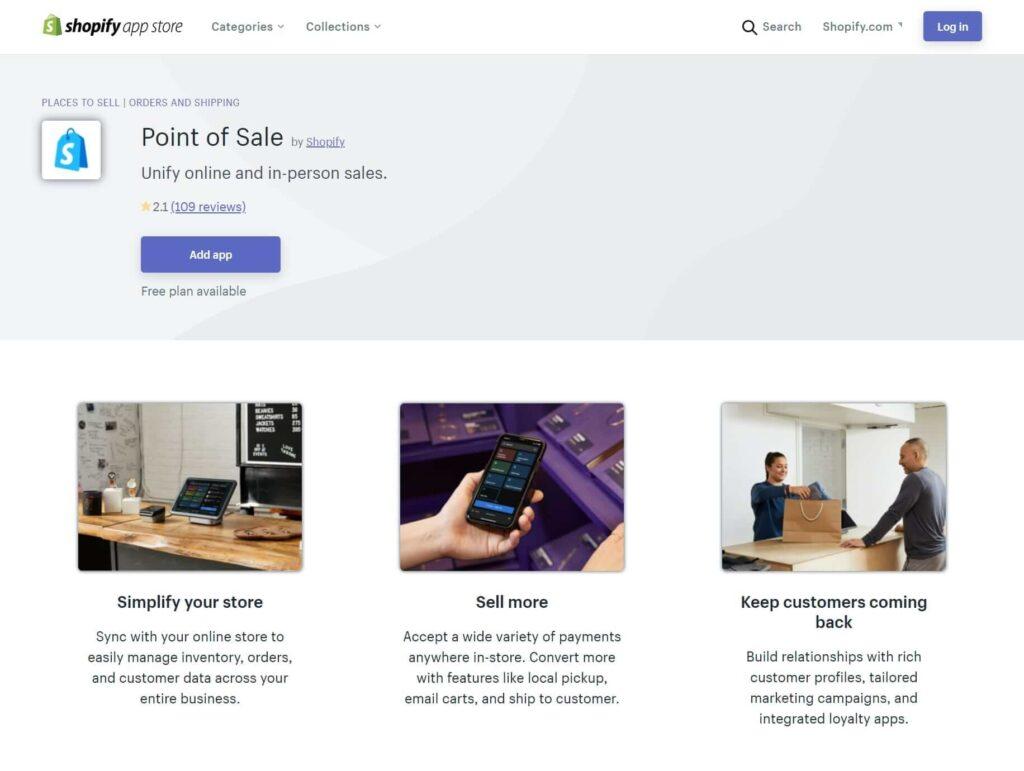 After adding the products, you need to set up tax rates and enable payment gateways. These crucial steps guarantee that your checkout will run smoothly and align with the laws of your region.
Tax will be auto-calculated in the receipts and invoicing process. For payment gateways, you can directly use Shopify Payments – the payment gateway developed by Shopify that supports some other gateways. However, if you want to integrate with other third-party gateways that are not available in the Shopify Payments list, you will need to pay for extra fees.
The Shopify POS is compatible with various retail hardware, such as cash drawers, iPad stands, receipts printers or barcode scanners. This ensures a seamless experience between the online system and offline tools.
Payment systems available in different regions
For store owners in the United States and Canada, purchasing with Shopify POS is a piece of cake: Customers only swipe their card to make a transaction. 
The same goes to sellers from the UK and Ireland since you can take contactless payments and credit cards using the EMV-compliant Tap, Chip, and Swipe card reader. 
For stores not in these regions, the process can be a bit more complicated. You'll need to apply to local banks for permission to use POS hardware. It's important to deeply research your local law to ensure you can run your Shopify POS system frictionlessly. 
What Shopify POS app can do for you?
As a cloud-based POS system, the Shopify Point of Sale app will equip your store with multiple POS features and customization. This POS software is the perfect solution for small and medium businesses, and Shopify has plans to upgrade them to fit with bigger brands. 
Shopify POS Reviews: Features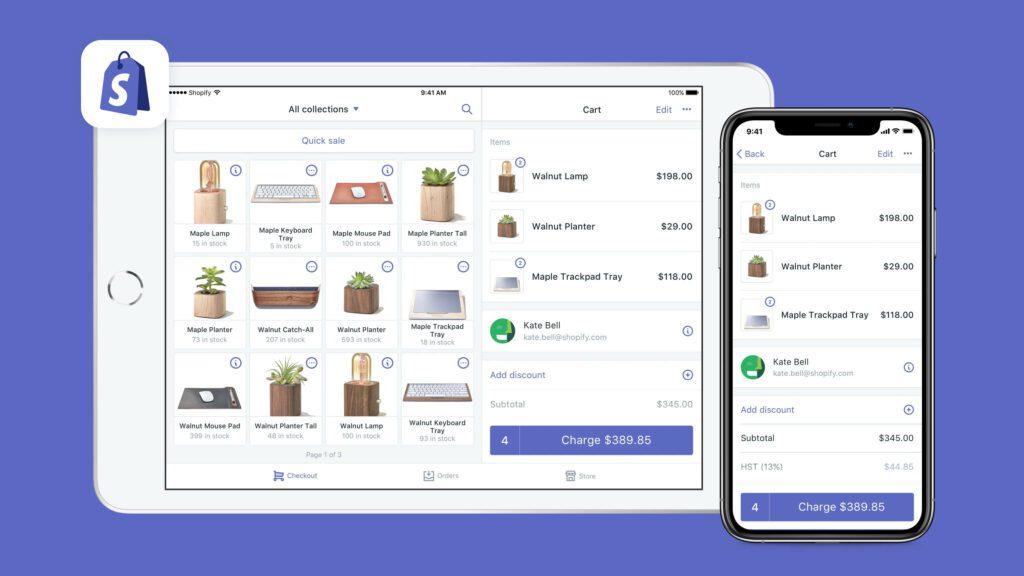 Shopify Point of Sale app has a wide range of features, yet there are huge differences between the Lite and the Pro versions. To help you differentiate which features are available on which plan, the (-) indicates functions that are in both versions, while the (+) is only for Pro. 
 Below, we'll list all the essential features that a Shopify POS provides. Compatible with PC and iPad
Support barcode scanning
Accept multiple payment options: Cash, cards, gift cards, store credits, split payments (more than 1 method in a transaction), partial payments
Create custom sales
Create discount codes in-app
Allow Refunds and Exchanges
Manage staff activities
Manage multi-location inventory
Show order history
Support email marketing
Thorough sales report
Support Click-and-Collect
Support shipping
Print and customize receipts
Save and retrieve carts
Smart inventory management: Transfer and manage stock numbers along with forecasting high-demand products
With these POS features, Shopify Point of Sale has once again confirmed its usefulness in creating omnichannel experiences for retailers. The POS system ensures:
Instant synchronizations between orders and inventories
Personalized orders management
Multiple payment methods
Customized invoicing process
Shopify POS Reviews: Hardware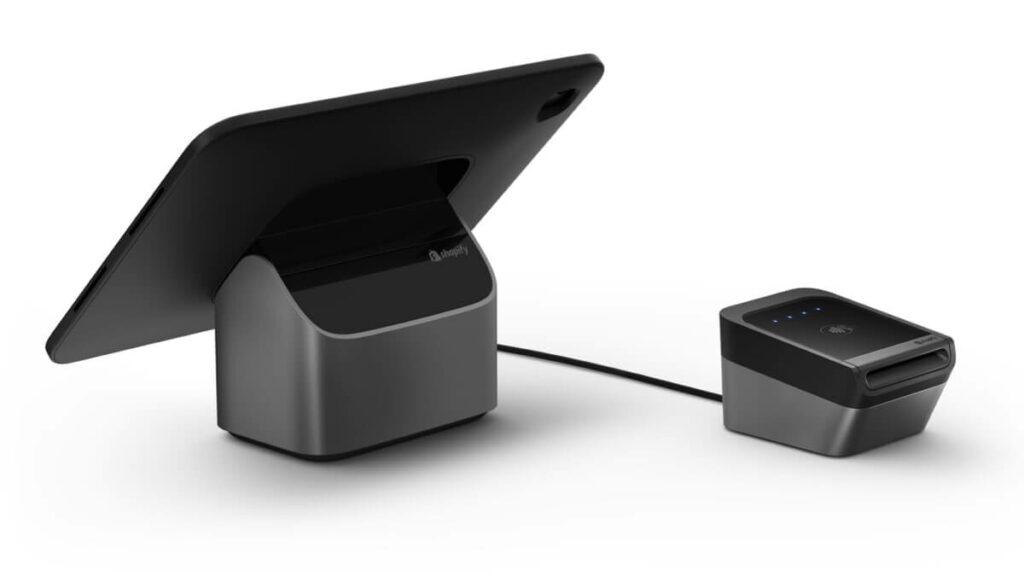 As we mentioned before, Shopify POS is compatible with many POS hardware. Yet with each Shopify plan, you have an option for a "Retail Kit" – an additional package building, especially for retailers. For $49/month, you will have a full kit consisting of:
Hardware integrations
Staff accounts
Register shifts
Shopify POS Reviews: Integrations
Shopify POS opens to diverse integrations. The provider understands that to create a perfect POS system, it's vital to make it work well with other software. Some apps that are compatible with Shopify POS are:
QuickBooks
Xero
Google Ads
Oberlo
Privy
On the other hand, if you're good at coding, you can integrate your own apps using Shopify API.
Shopify POS Reviews: Customer supports
Like many reliable providers, Shopify offers its users free 24/7 support. You can contact the Support Team via Live chat, email or telephone. With years of experience, the Shopify Support Team can solve your problems at ease. However, with the huge number of users, the team cannot quickly process every request.
Shopify POS Reviews: Pricing
There are 2 Shopify POS pricing plans: The free Lite plan and the $89 per month Pro plan. The differences between these 2 plans lie on the Pro version's additional features. Again, we highlight the extra POS features of this paid plan:
Unlimited accounts for staff and registers
Smart inventory management
Support omnichannel selling with click-and-collect
Set up separate permissions and roles for staff
In-store analytics and forecasting
The Pro version is already included in the system for Shopify Plus stores.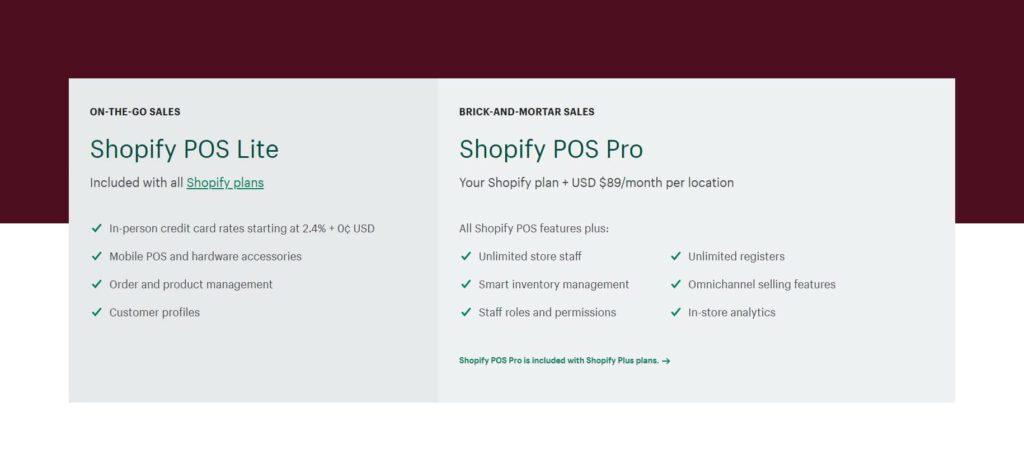 Many users consider that if you're looking for a practical, well-functioning Shopify POS system, The Pro version is the perfect choice for you!
Real feedback from Shopify POS users
Feedback from the Shopify App Store
Aside from amazing features and professional customer services, what store owners care about the most is whether it works in real life. 
Shopify POS receives controversial reviews from users. In its app store, the app only gets a 2.1-star rating. The feedback is quite harsh from users, most of them are for the Lite version.
The angry reviews have been increasing since Shopify decided to move some features of the Lite version to Pro version, as well as raise the price of the Pro to $89 per month. 
Good Cheese rated 1 star and said, "I'm disappointed we have to switch to a paid POS system just to retain the existing functionality offered with the previous App. It wouldn't be so bad if we were getting more value out of it but none of the features they've introduced is particularly useful in a retail setting. I would happily trade in the ability to customize my home screen for the ability to process refunds practically." (Nov 17, 2020)

In the case of satisfied customers, they happily confirmed that "This is a great tool to keep both of my in-person and online sales seamless! The hardware options are great too!" (Brew Lucky, Oct 2, 2018)
To quickly solve this problem, the Shopify Team has continuously updated the app and actively worked with sellers to fix the issues. For instance, Jennifer Furniture left a review of 3 stars that wrote: "Shopify team reached out and worked with me to resolve some of my issues. The new version is looking promising. Crashes have reduced and the returns issue is resolved. Going from one star to three. There are still issues but a step in the right direction." (Jul 21, 2020)
Highlighted issues
The reasons behind these complaints are:
The app is still buggy, which annoys users
Users report that the synchronization feature is not working as smoothly as expected. Sometimes the POS software doesn't update stock numbers so the data between online and offline stores is incorrect.
There's no offline mode. So if there's no Internet connection, your store will not function properly
Some feature is unnecessarily complicated, such as applying discount codes to a group of products
The reports are quite basic
Shopify POS does not support Android devices
Pricing is expensive and complicated: The Pro version includes essential POS features yet it costs a lot per month. Although the Lite version is totally free, it doesn't consist of core functions of a POS. Moreover, the $49/month "Retail Kit" also makes buyers hesitate to use Shopify POS.
The app does not support many third-party payment gateways. If you want to use them, you need to pay extra transaction fees for Shopify.
There may be some issues when integrating Shopify POS with their local POS hardware for international users. 
In conclusion, what is the overall Shopify POS review?
Point of Sale app by Shopify is the go-to choice of hundreds of merchants worldwide. Its popularity results from amazing POS features, easy customization and professional customer support. However, there are still room for improvement. From practical usage and customer feedback, Shopify is upgrading the app to deliver the best omnichannel experience for store owners and customers. Two factors that Shopify should focus on are technical issues and Pricing plans.
Overall, we give Shopify POS the point of 8 – A well-functioning and quite fancy POS system with room to improve. 
You can look at other providers if you're looking for a more suitable POS solution for your retail business. We highly recommend the ConnectPOS app for Shopify! ConnectPOS is unique compared to other POS software, such as compatibility with PC and mobile devices (iOS and Android) or quick 24/7 support. Their price starts at $49/month, and the plan covers all essential POS features. We hope that with these detailed Shopify POS reviews, you've had a vision of what you need to start your omnichannel experience. Contact us now for more information about the best POS for your business.
---
►►► See our products: Magento POS, BigCommerce POS, Shopify POS, Woocommerce POS, Restaurant POS, NetSuite POS, Thailand POS, South Africa POS and Commercetools POS