If you are a new Shopify retailer, you may be concerned about properly setting up store payment methods. Shopify provides its retailers with an array of payment options from different providers and offers them an in-house payment method – Shopify Payment.
What is Shopify Payment?
Shopify Payment is a payment method provided by Shopify as a default integrated payment gateway. This gateway supports businesses in every single step from collecting customers' credit card information to completing transactions. This payment is believed to be a merchant-friendly platform and fully integrated into store dashboards.
When utilizing this payment gateway, retailers don't need to hire any third-party company to provide services and assist them in running their payment processes smoothly. Another noteworthy advantage is that after installing Shopify Payments, the finances will immediately be synchronized with sales and inventory processes.
Advantages of Shopify Payments
Full integration
This payment is the only solution that can manage all of your orders and prices in one place since all payments are synced with their corresponding orders. Hence, your customers can remain on your website at all times this payment. Meanwhile, customers will be routed to the other websites in case they have to complete their purchases with PayPal or other third-party providers. Not tech-savvy customers might be irritated by the difficulty, which may cause you to lose valuable conversion rates.
No extra transaction fee
If you use third-party Payment Processors, you will be required to charge a certain amount of processing fee. The cost varies depending on the Shopify plan you choose. If you're using Advanced Shopify, Standard Shopify, or Basic Shopify, you'll have to pay from 0.5 to 2% of your sales for the processing fee. This figure maybe hundreds of thousands of dollars a month, far exceeding the Shopify subscription fee.
Encourage offline purchases
Another significant advantage is that this payment is wholly integrated with Shopify POS as well as other POS solutions such as ConnectPOS. This means that all of the market data is consolidated from both online and in-store transactions.
Non-exclusive
You can also use other payment services in your Shopify store. More payment gateway means your customers are offered more options and choose the best suitable one that fulfills their requirements.
Disadvantages of Shopify Payments
Not be served in every country
Even though everyone can open a Shopify store, the number of countries adopting Shopify Payments is still limited.
Retailers must ensure that their Shopify version should be available in their country. If you're running an online store in a country that has not adopted this payment, you have no other choice but to use other payment options.
Chargeback fees are incredibly high
When a customer makes a purchase at your store, from their next transactions on, you will be deducted $15 from your payout(the amount varies by country, but it will always be $15). If you win the chargeback, Shopify will refund you $15, but the chances are considerably low.
Fees for Shopify Payments
There are two forms of fees associated with accepting payments in Shopify: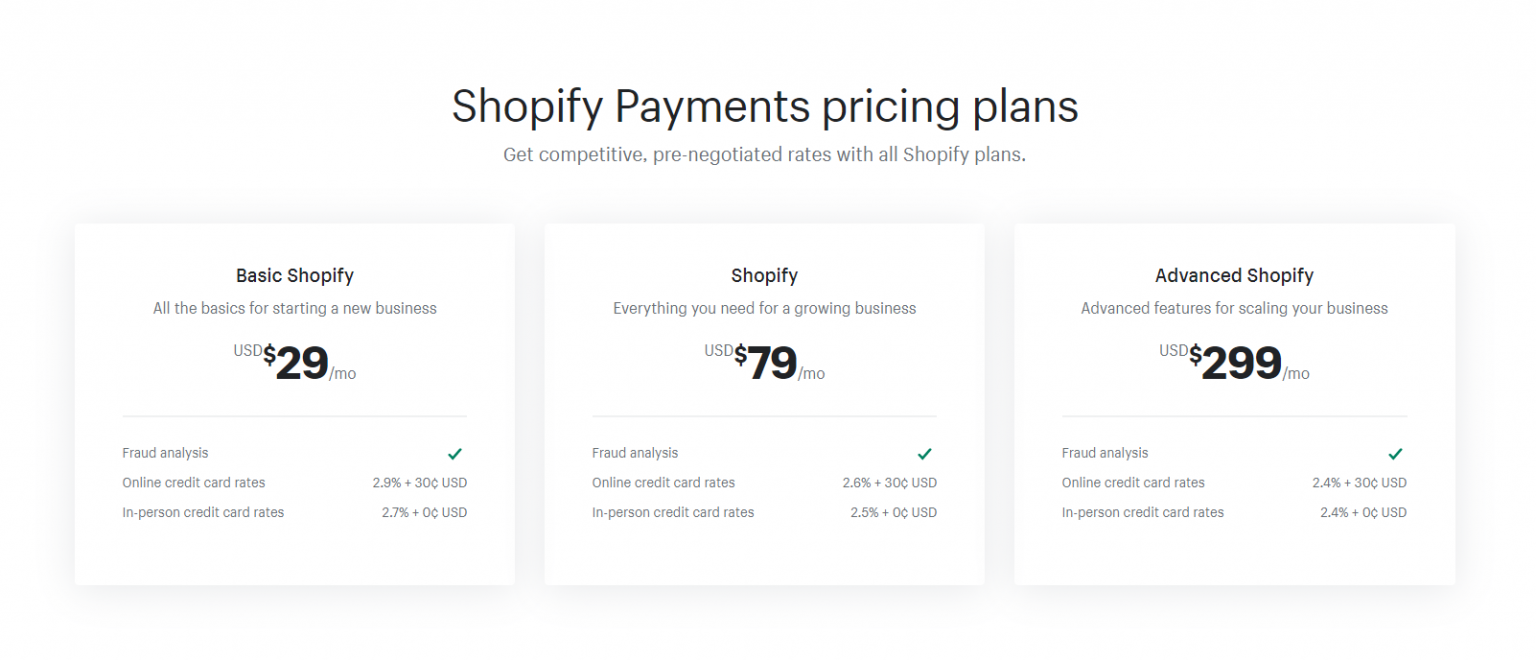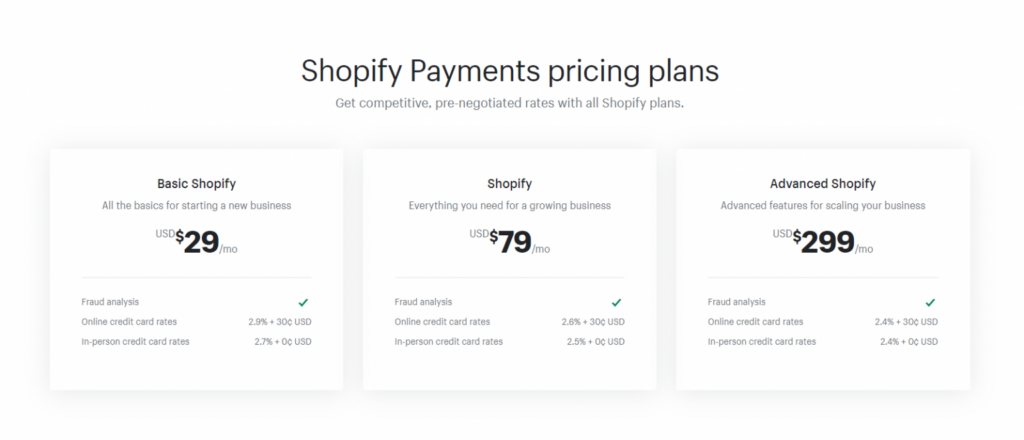 Payment fee for credit cards
Your payment provider charges the fee for completing the entire transaction, including data transmission between buyers, sellers, issuing banks, and acquiring banks. This rate is determined by the service provider you choose.
Fee for transactions
Shopify charges you a fee for each purchase. Fortunately, once Shopify Payments is allowed, you will not have to pay a single penny for this. Even if you have a variety of payment options (including Shopify Payment) and your customers choose PayPal at checkout, it is still free.
Bottom lines,
Shopify Payment is one of the most popular payment options available on Shopify, thanks to its valuable benefits. Although this payment is making great contributions to numerous businesses worldwide, Shopify Payment still poses certain problems in terms of transaction fees as well as involved third parties.
Our product – ConnectPOS – is a POS system that is able to upgrade your omnichannel online store and solve existing problems of Shopify payment. The highlight benefits of this solution are that retailers don't need to pay transaction fees for it. Instead, they can pay directly to their third-party providers.We offer a 14-day free trial for any businesses that are paying attention to the outstanding solution. So, contact us now to experience our globally standard POS solution!
---
►►► See our products: Magento POS, BigCommerce POS, Shopify POS, Woocommerce POS, Restaurant POS, NetSuite POS, Thailand POS, South Africa POS and Commercetools POS