Start thinking about opening new stores for your retail brand. Congratulations! This means you are doing a great job at your current retail locations. Expanding your business is exciting, but it also brings many problems that must be carefully considered. A premature expansion could be disastrous, even ruining your previous shops' success. Today's article will provide tips for open additional locations for your retail brand to be well-prepared when considering adding new locations to their business. 
Making Sure That It Is Necessary To Open New Stores
Before processing with any plan and strategy for the new stores, retailers should properly answer these questions: 
Why do you need new stores? The capacity of your current stores are not enough to serve all customers, or you want to boost your brand awareness to different geographical areas.
Is there a market for your product at the new location? This is very important to consider. Research must be conducted prior to the grand opening to ensure there is a need for your product/service at the new area.
How is your cash flow? New retail locations are expensive so you should have cash on hand. Debt financing is also an option but make sure you have the ability to pay it off later on.
Can you manage multiple stores at the same time? It is obvious that you cannot be present at many locations at once to supervise the store operations. In a situation like this, an omnichannel system might be a worthwhile option. 
Not being able to answer one of these questions, retailers should reconsider the intention of expanding their business. It is better to focus on the current stores when there isn't an urgent need for additional locations. At the end of the day, quality over quantity is still the key to success.
Choosing New Retail Locations Carefully
The choices of locations should depend on the brand's target customers. If office workers are the main buyers, the new stores should be as close to the buildings and companies as possible for shoppers to drop by on their way home. A grand opening downtown might be pricier than an option in the suburb, but the former location could save you a huge budget on advertising annually because the location itself is already visible to the customers in this case. 
Another factor worth considering is the parking lot. Because private vehicles are now a preferred mode of transportation, it has created a challenge for parking space in cities.  
Customers will be less likely to choose a store where they have to spend ten to fifteen minutes trying to park, which is too exhausting and time-consuming. Hence, business owners should put parking into serious consideration when choosing their retail location. Large parking space built close to the store to save shoppers a walk is highly recommended. 
However, as a grand opening downtown with a large parking lot is significantly expensive, retailers can consider a drive-through or curbside pick-up model if their budget is not large enough. Buyers can pre-order through the company website, only stopping by to pick up and pay (if the company website doesn't have online payment).
Providing Consistent Customer Service Between Locations
Whether you have two or twenty stores, the customer service at every location needs to be uniformed, physically and mentally. The customer journey, including clear policies, rules, and supporting mechanisms, should be consistent during each and every interaction with a customer. 
In this omnichannel world, no matter what channels shoppers use to purchase goods, retailers need to ensure their customers receive the same level of service across each one. The greater the fluctuation in their experience, the lower chance of customer loyalty to the brand. 
The other area we should focus on is emotional, or mental consistency. The positive customer experience at all times is something that brands and companies should aim towards. This builds trust and develops a meaningful connection with shoppers on a personal level. The greater the mental connection between customers and the business, the higher the customer loyalty.
With AI Facial Recognition, stores can now identify customers who shop at any retail location within the brand as soon as they walk in with the accuracy of up to 99%. Then, analyzing their purchase history on the POS system to generate personalized product recommendations. This service will boost the brand's customer service to a whole new level where shoppers are happy and feel appreciated, because their favorite brands, where they usually shop at, know their habits and shopping preferences. 
Spreading The Words Long Before The New Stores Are Opened
There are many ways to advertise for your new stores,including the company website, emails, social media and in-store signage. The key here is to do it early, at least several months before the grand opening to raise more awareness. 
As soon as the new space is confirmed, this information should be updated on the company website. Not only letting customers know about the new retail locations, but this will also count as fresh content on your page, which can improve the search engine result ranking. Creating an email campaign is also highly recommended. Within the email, a 'Keep me up to date' button should be included along with the website link so customers can find out details about the new locations. 
Running advertisements across social media platforms is another must-do thing. Other than that, retailers should consider having promotions if customers purchase at their new stores. For example, Innisfree, the Korean skincare and cosmetics brand, has a giveaway of their Toronto Discovery Skincare Kit ($35 or $60 value) when they open a new store in Ontario. Or, Legends Barber, who gives free haircuts for the first 30 people to celebrate the grand opening of their 30th store.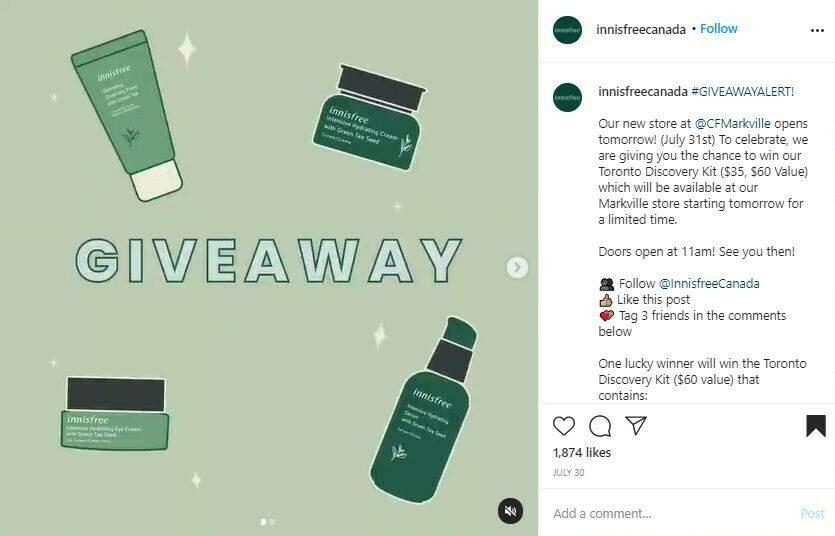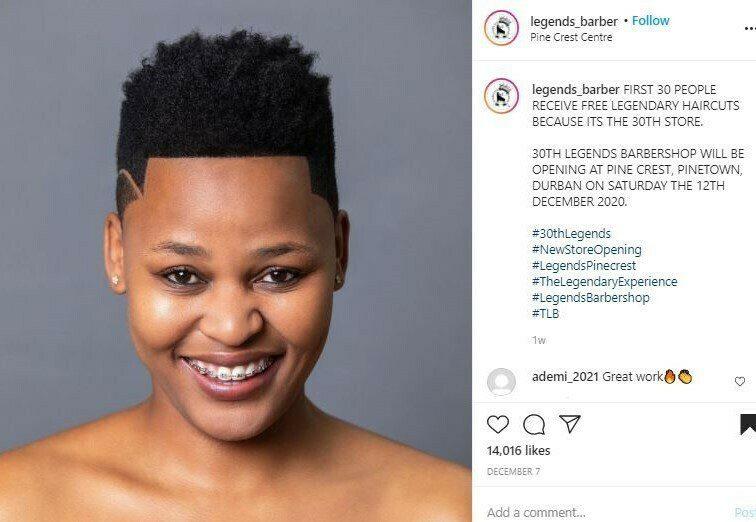 Product And Inventory Management At The New Retail Locations
It is often seen that buyers scroll through the website and fall in love with some items. They decide to go to the new brick-and-mortar stores to try out the goods in real life before deciding to purchase it. However, they have stopped by several locations just to be told that the brand doesn't have those items customers want in-store.
On the other hand, after putting on a nice dress in-store and being sure that it looks good, shoppers will go home to buy it online because they have several coupons left for online orders. Nevertheless, the system notified them that the item is not available online. These are very typical stories of multi-channel shopping where platforms are not interconnected.
So, is it possible to smoothly manage inventory in multiple stores and systems? Thanks to the POS system, the answer is yes. At ConnectPOS, we offer real-time synchronization to avoid the situations above from happening. This functionality means that the data from all channels of the brands (both online and offline) are synced together on one central POS system. Therefore, the information on the products and its availability across channels will be performed clearly, avoiding any unhappy customer experience due to the inconsistency of the system. 
Wrapping Up
We hope that these small tips are helpful for any retailer to open additional locations. For further information on our POS and omnichannel system, please don't hesitate to visit our website or contact us to try it for free!
---
►►► See our products: Magento POS, BigCommerce POS, Shopify POS, Woocommerce POS, Restaurant POS, NetSuite POS, Thailand POS, South Africa POS and Commercetools POS