It's a matter of life and death for an omnichannel business to operate flexibly, regardless of where the location is. Solution providers have recognized this demand and innovated their software to be a native app that can be accessed anywhere. The trendsetter for this transition is POS (point-of-sale) systems.
Today, let us introduce you to the seven best POS apps compatible with multiple mobile devices, tailored explicitly for UK retailers.
The omnichannel retail landscape in the UK
Before jumping straight to the list, we should understand why POS apps are needed in the UK.
In 2022, the UK recorded 85.01 million active mobile devices. This number may lead to the assumption that more people will use their phones for online shopping. However, a survey by Retail Economics UK revealed that consumers still prefer the traditional approach, with 61% of surveyors showing love for in-store shopping. Compared to 39% of online shopping advocates, the gap indicates a strong demand for a seamless omnichannel experience, which applies to both buyers and sellers.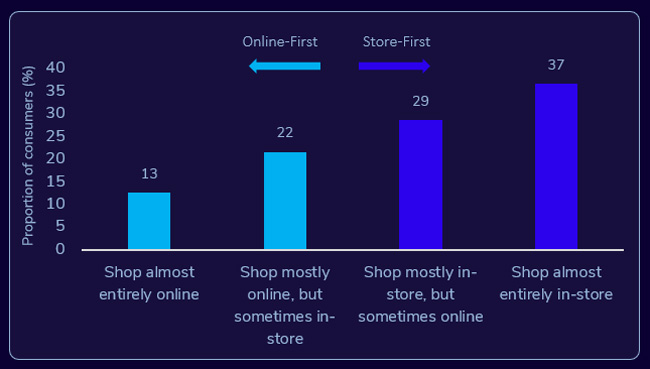 In the past, if POS software had functioned smoothly in brick-and-mortar locations, it would have fulfilled its purpose. However, as we just implied above, a system that exists only in one place has become outdated. Retailers want to manage their store's operations from anywhere. A rigid POS system restricts them from remote control. As a result, business owners have shifted to using cloud POS apps.
A flexible POS system simplifies the management process and supports creating a satisfying shopping journey. Since sales reps can get in touch with potential customers immediately without waiting in a long queue, they can increase the chance of a successful deal.
The ideal seven POS mobile system and native apps for UK retailers
It's inevitable to upgrade the usual POS software to a more portable alternative that can be installed on mobiles and tablets. We list below the seven most popular POS apps in the UK that guarantee to transform your omnichannel performance.
ConnectPOS
The first POS app we want to introduce to UK retailers is ConnectPOS. Winning two global awards in two years in a row, ConnectPOS is the trusted omnichannel powerhouse of multinational companies such as ASUS and Eyewa.
Starting as a Magento-only, web-based POS system, ConnectPOS has elevated to a full-package omnichannel solution for businesses of all sizes. In 2022, it launched the POS native app for Windows, Android, and iOS, which has received high user praise. To achieve this, ConnectPOS has developed an app that can:
Connect smoothly to multiple eCommerce platforms, such as Shopify and WooCommerce
Sync essential data like orders, products, customers, and inventory in real-time
Manage numerous outlets and warehouses in one interface
Control inventory status and low stock auto-alert with a built-in inventory management system
Integrate with 50+ popular third-party apps such as CRM, payment gateways, and accounting systems
Pay with various methods: Cash, credit card, gift card, or store credit
Customize based on owners' requirements
Starting from $39/month, you can take your business to a new level with this fantastic POS app.
Square
With its robust and comprehensive omnichannel software and POS hardware ecosystem, Square is a go-to choice for thousands of UK businesses. Different from ConnectPOS, Square's POS app has not supported Windows users, yet you can download the system from the App Store and Google Play.
A considerable difference between Square and other providers is their pricing plans. You can enjoy every fundamental feature of a POS system for free, yet Square charges a processing fee for every successful transaction, which means you must use its Square payment gateway.
Despite the unusual pricing packs, Square is loved by retailers thanks to its practical functions, such as Click-and-Collect and contactless payments. You can find more about the Square system here.
Lightspeed
Lightspeed, along with Square, can be the most famous POS app for UK companies. With nearly 20 years of experience serving big and small businesses, Lightspeed has transformed into a huge omnichannel system that can support the retail, restaurant, and golf industries.
You can easily download the Lightspeed app for iOS and Android from the marketplace. With a refined interface, users experience a seamless shopping journey from anywhere in the store. With a starting price of $69/month, you can receive great support from:
Multi-outlet addition and management
No Internet selling
Stock transfers
Hierarchy permission
Performance reports
Epos Now
Popular among SMEs, Epos Now is also an outstanding choice for POS apps for UK users. Easy to find its application for iOS and Android, Epos Now has marked its footstep in 74 countries worldwide. You can find basic POS features like:
Real-time synchronization
Order history
Stocktake and inventory management
Sales analysis
Buy online, pick up in-store
Reward points
Integration with 20+ other systems
Unlike the majority, Epos Now offers a one-time payment solution. You can get a whole experience at $139, including POS software, several POS hardware like a receipt printer and cash drawer, and an installation fee. However, you must pay more for additional personalization and customer support.
Touch Bistro
Touch Bistro is a POS app designed especially for restaurants and cafes. These businesses require great flexibility, as every workflow happens rapidly. In addition, customers want to order and pay at the tables rather than wait in turn at the register. Serving around 29,000 restaurants over the world, Touch Bistro is confident in delivering similar omnichannel journeys across all devices.
Starting at $69/month, business owners get access to multiple helpful features, including table management, reservations, online ordering, gift cards and customer loyalty, FOH and BOH communication, and customer-facing display.
Zettle
Zettle may make its name as a payment gateway, yet it also develops an omnichannel solution to fulfill its ecosystem. With advanced POS functions like inventory management, a customizable checkout process, or sales reporting, Zettle provides users with a complete and enjoyable shopping experience. Moreover, they also have self-made POS hardware, such as a terminal.
Retailers don't have to pay anything for the POS app available at App Store and Google Play. Nevertheless, they must use Zettle as a payment gateway. This is perfectly suitable for UK brands as Zettle is one of the UK's most used mobile card readers and payment processors.
SumUp
As a POS provider offering both omnichannel software and in-store hardware, SumUp is also an excellent choice for those starting their multi-touchpoints business for services like barbers or restaurants. Although focusing more on POS hardware development, SumUp does not neglect the need for an accompanied POS app. Available for both iOS and Android devices, SumUp has a plethora of useful features, such as menu management, tips suggestions, and reporting.
SumUp has a detailed pricing plan, as shown below: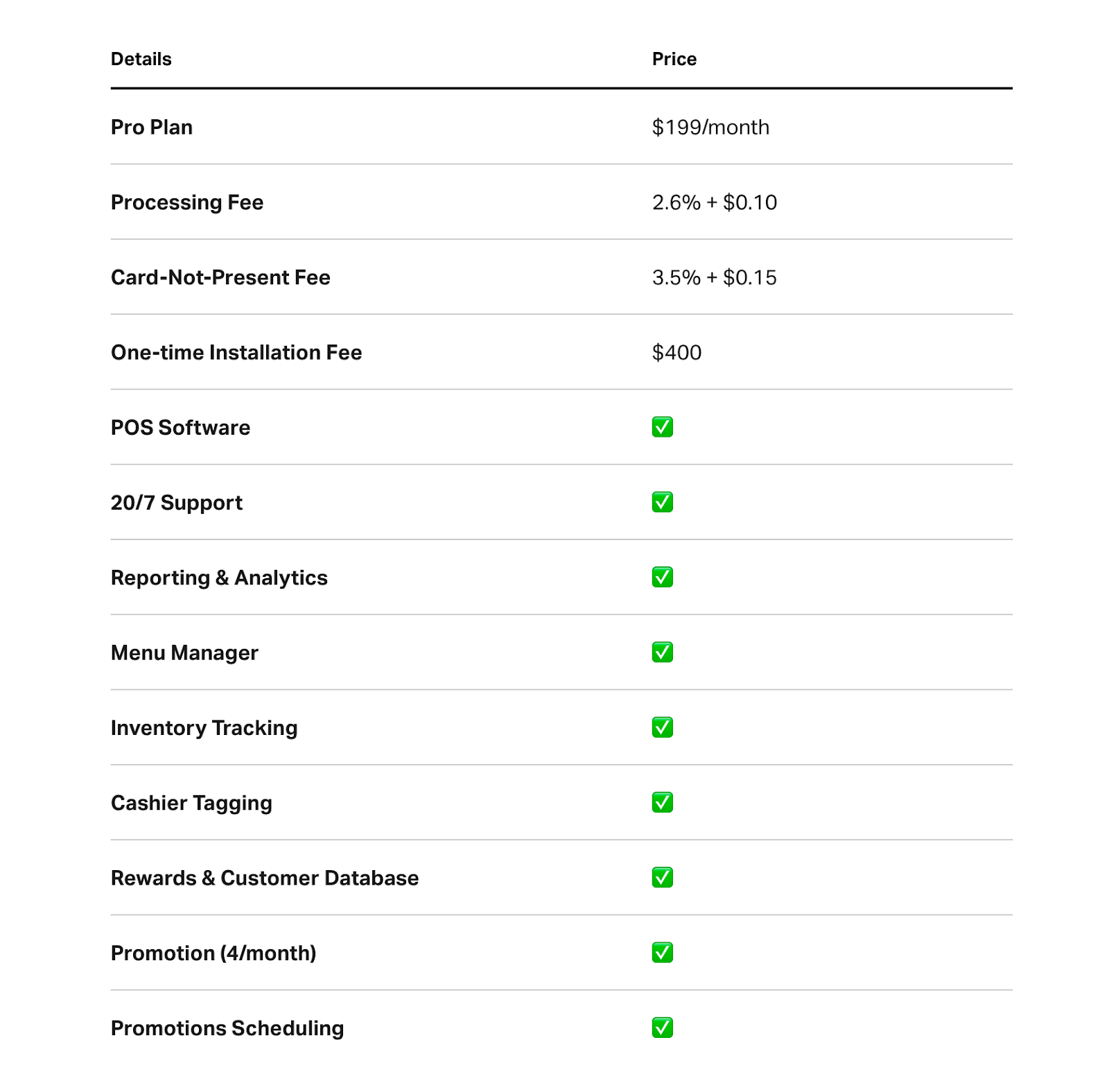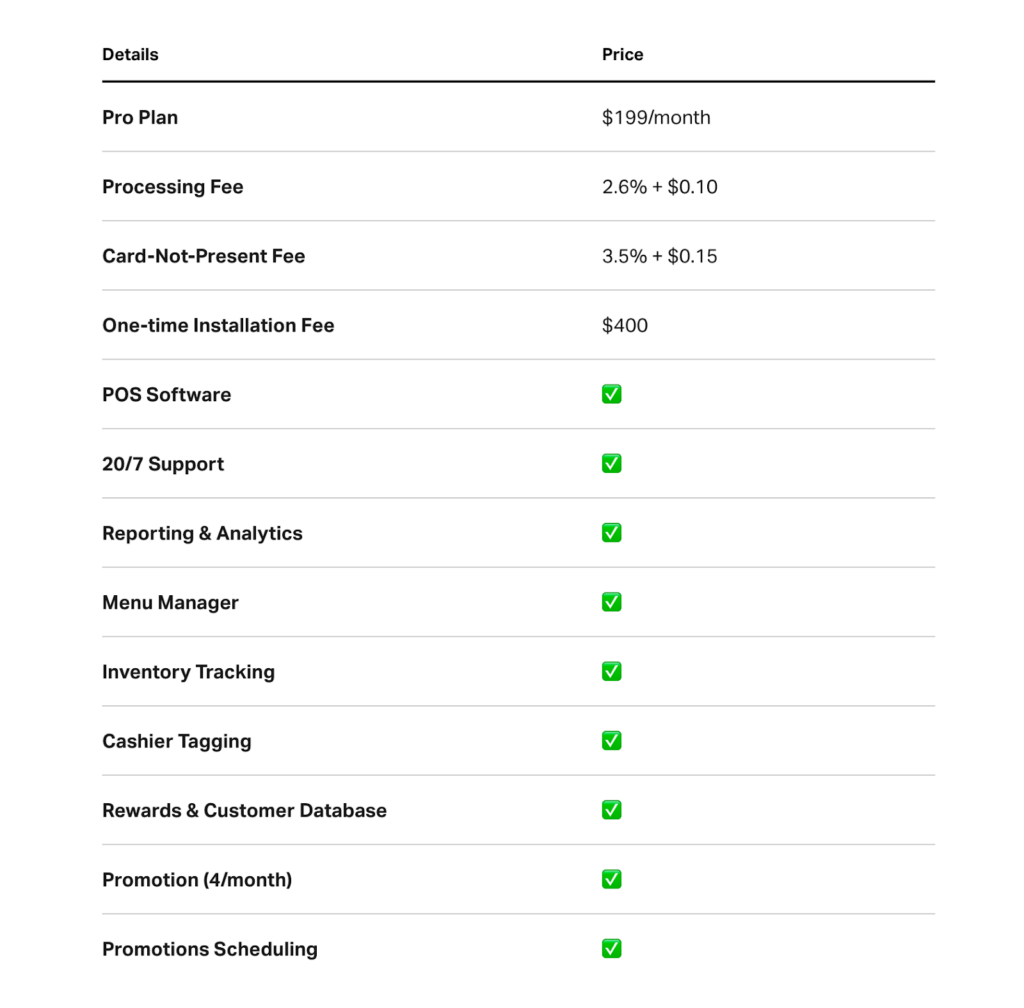 To sum up,
UK retailers have various POS app options, which may get you lost in the way. With this article, we hope you can find a suitable choice for your omnichannel business. Keep in mind some important factors when choosing your dream app:
Is it compatible with your mobile devices?
Does it support your UK local payment gateways?
Does it smoothly integrate with other systems?
Does it maintain all necessary features as their web browser version?
Once again, may the force be with you to find an ideal POS app in the UK. If you still have unanswered questions, don't hesitate to contact ConnectPOS! You will receive free in-depth consultations and a 14-day free trial when choosing ConnectPOS, as they are ready to support you 24/7.
---
►►► See our products: Magento POS, BigCommerce POS, Shopify POS, Woocommerce POS, Restaurant POS, NetSuite POS, Thailand POS, South Africa POS and Commercetools POS