Understanding the advantages and disadvantages of the various POS systems on the market is critical to selecting the best one for your company. If you are seeking for reviews in some of the leading POS on the market, this blog might be for you. We will discuss the 2 leading point of sale systems: ConnectPOS vs YITH POS. We will cover an overview of both systems, their outstanding features, and prices.
Overview ConnectPOS vs YITH POS
ConnectPOS
ConnectPOS is a point of sale supplier specializing in the omnichannel shopping process and is trusted by over 2000 shops worldwide. In 2021, this POS system was awarded the Bronze Stevie Award for Product Innovations. Besides WooCommerce, ConnectPOS is compatible with a number of other popular eCommerce platforms, including Magento, Shopify, and BigCommerce.
YITH POS
YITH POS is a point of sale plugin specialized for WooCommerce. With YITH POS, you can easily transform your WooCommerce installation into a powerful cash register. In other words, this is a cost-effective and advanced solution for converting WooCommerce into a point-of-sale system for your physical store.
Outstanding features
Now that you know the overview of these 2 POS providers, let's look closely at what they can offer.
Integration with the WooCommerce store
ConnectPOS
ConnectPOS is very easy to use in terms of integration with the WooCommerce store. You can easily download the ConnectPOS app and install it directly to WooCommerce with ease. The app will then automatically connect with your store data and sync it up to the ConnectPOS system.
YITH POS
YITH Point of Sale is a WooCommerce-native plugin, which connects to your store using the WooCommerce REST API. All orders placed through the frontend POS register and any other information about inventory, customers' data, and so on will be instantly synchronized to the database of your WooCommerce installation.
Real-time synchronization
ConnectPOS
Real-time synchronization is one of the most powerful and well-loved features of ConnectPOS. This system can automatically update data in real-time, so that you can stay up-to-date about your sales and inventory progress. This can minimize the disparities between the real stock level and what is displayed in your WooCommerce store.
YITH POS
With YITH POS, users can sync their point of sale systems with the online shop's orders, customers, and product listings, and so on. In this way, they will have complete control over the transactions and other business operations.
Product management
ConnectPOS
This POS provider creates a simple and user-friendly interface for product management. It is easy for users to add, remove, or edit the products from the dashboard. Moreover, with powerful inventory management tools, such as reporting, you can have a better view of your stocks.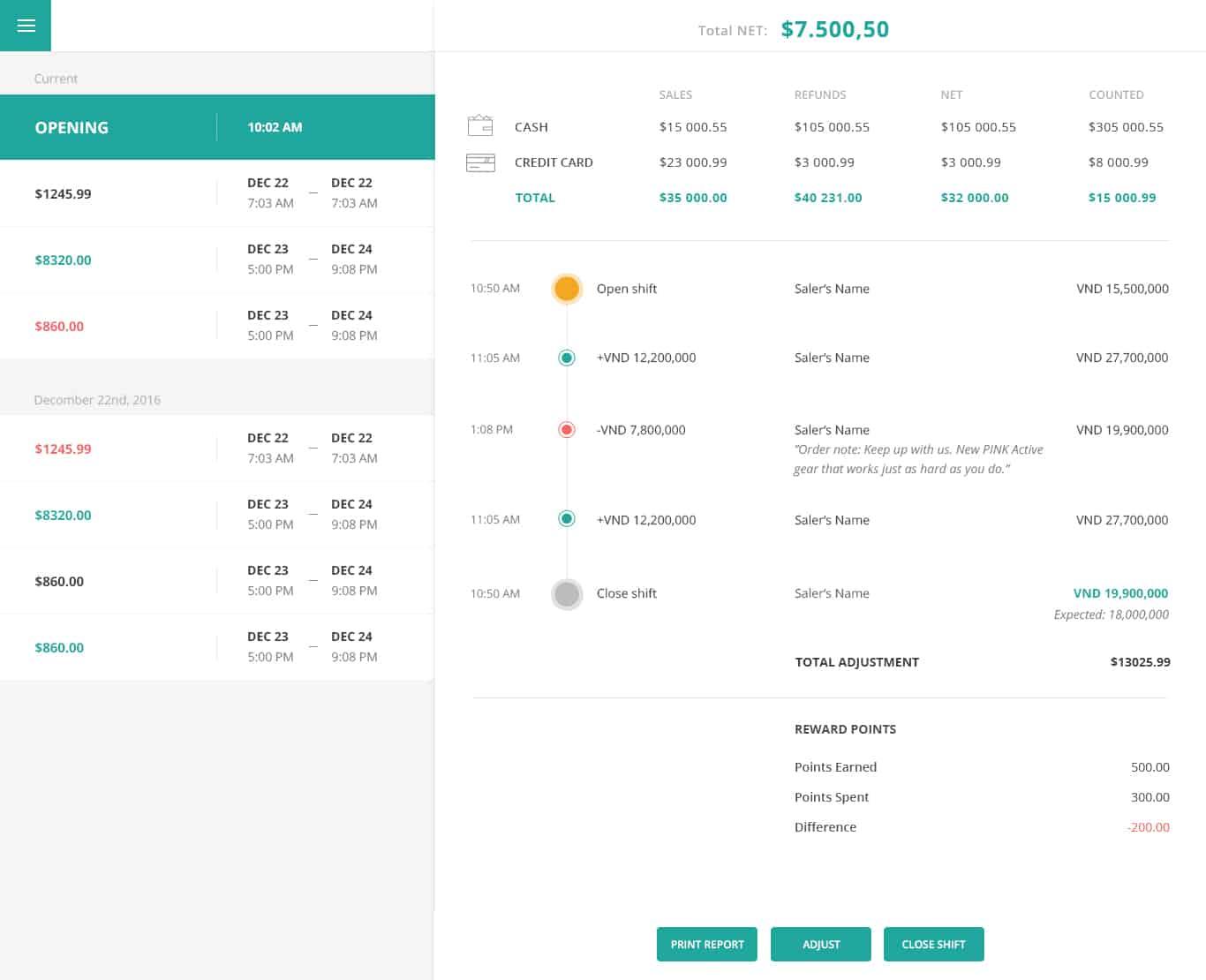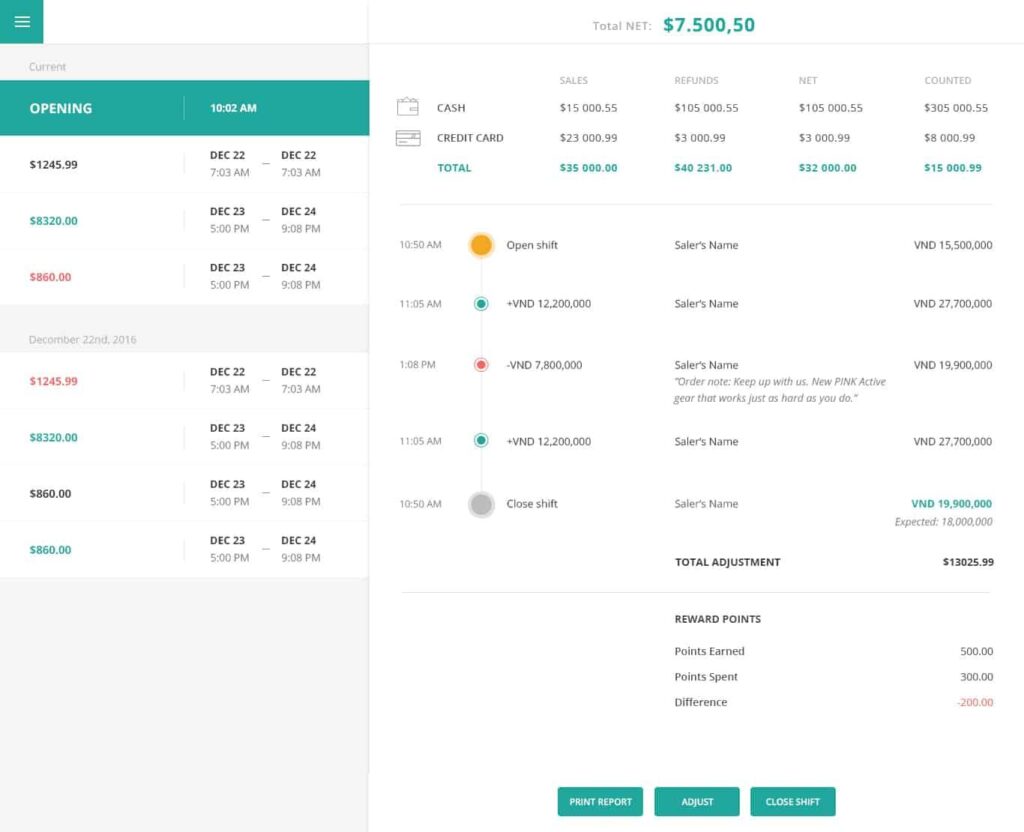 YITH POS
With YITH, users will be able to add new goods, adjust pricing and stock right from the POS register view, then sync this data with their e-commerce shop database. They may also use the multi-stock functionality to assign various stock levels to each POS system.
Moreover, the 'Suspend and save' option on a cash register allows staff members to temporarily freeze a shopping cart and store it in a different tab so you may open a new order. They'll be able to retrieve the frozen cart and continue from where they left off afterward.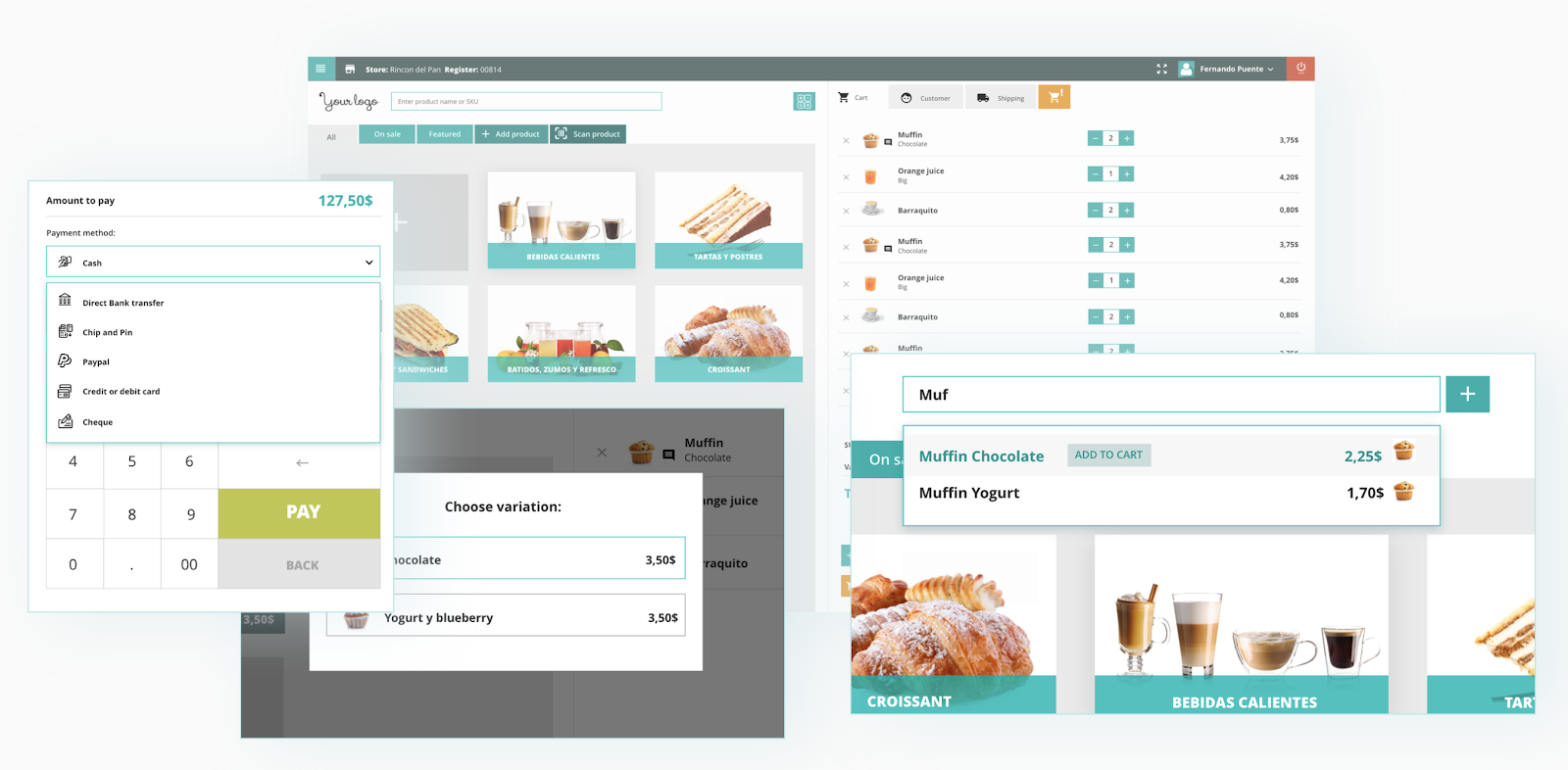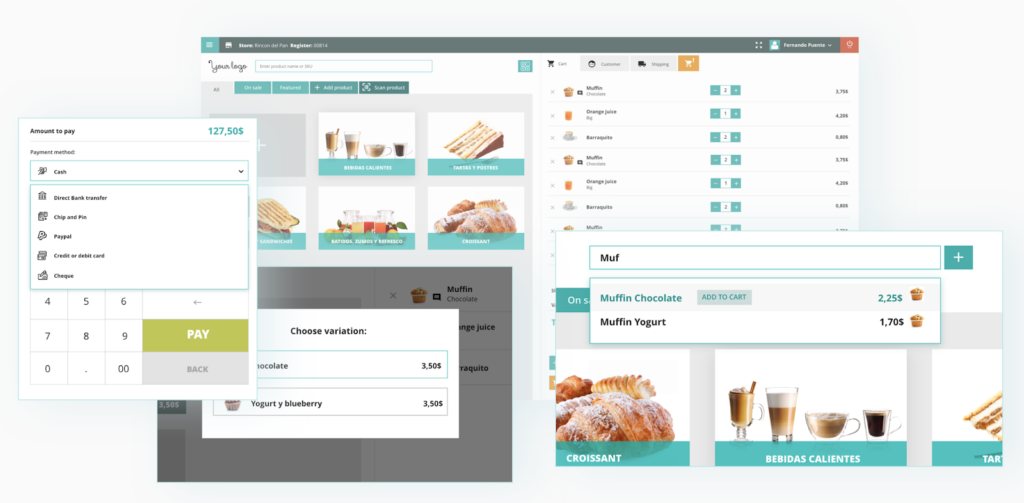 Order and payment processing
ConnectPOS
When it comes to order management, ConnectPOS takes pride in the refund and exchange process. Employees can easily create a refund or exchange from the order list, which then will be updated in the system. This is also what YITH POS does not offer its users.
In terms of payment, ConnectPOS accepts a variety of payments, including cash, credit/debit cards, split tenders, etc. Besides, this POS also supports barcode scanning, draft orders, promotions and delivery stages.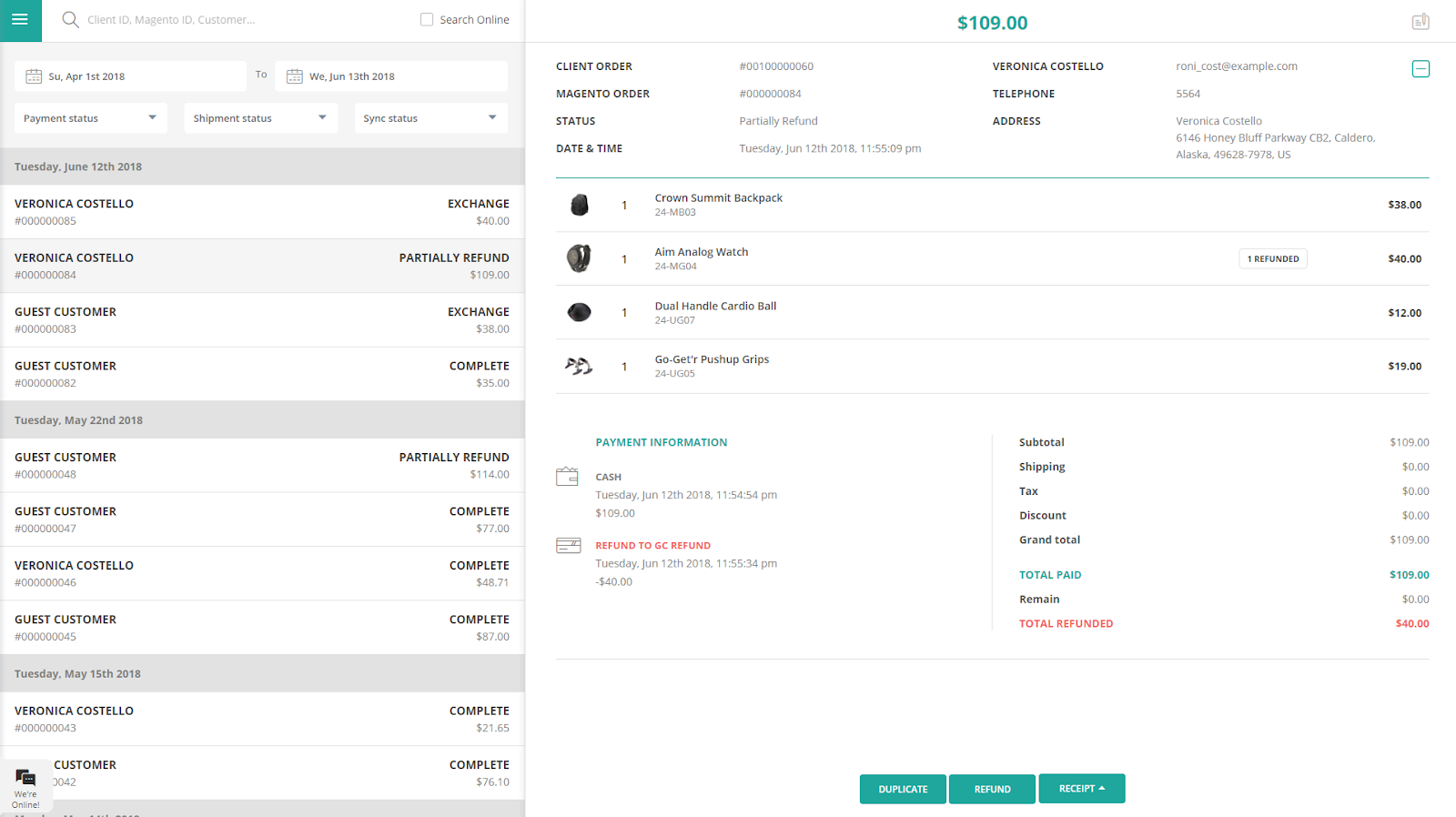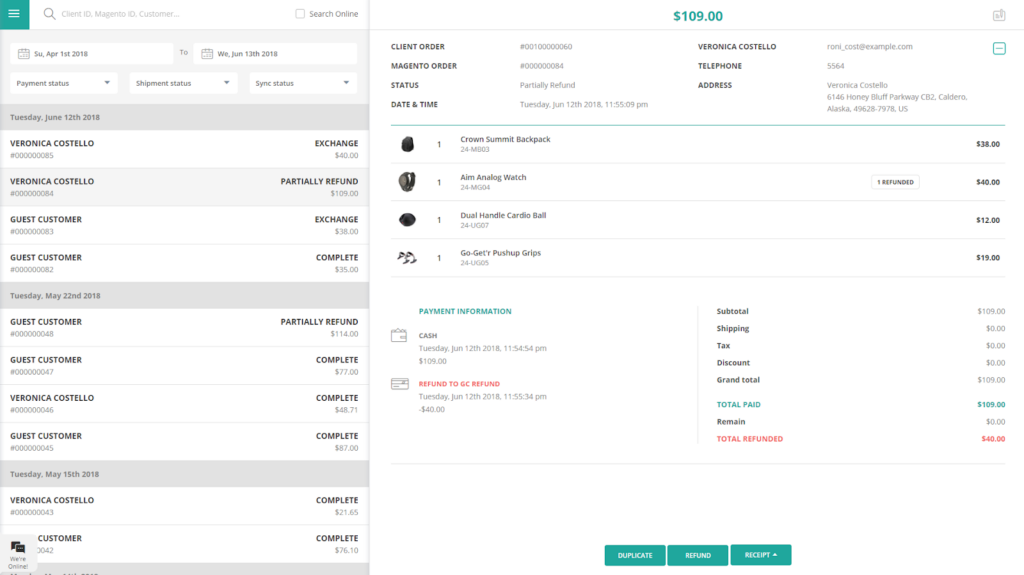 YITH POS
Meanwhile, YITH POS allows its users to complete order management, including the ability to apply discounts, promo codes, markup, and add notes to each product and order placed at the cash register.
In addition, YITH POS also allows the cashier to search for items by SKU or barcode produced by the barcodes plugin. In this way, it can accelerate and optimize the checkout process.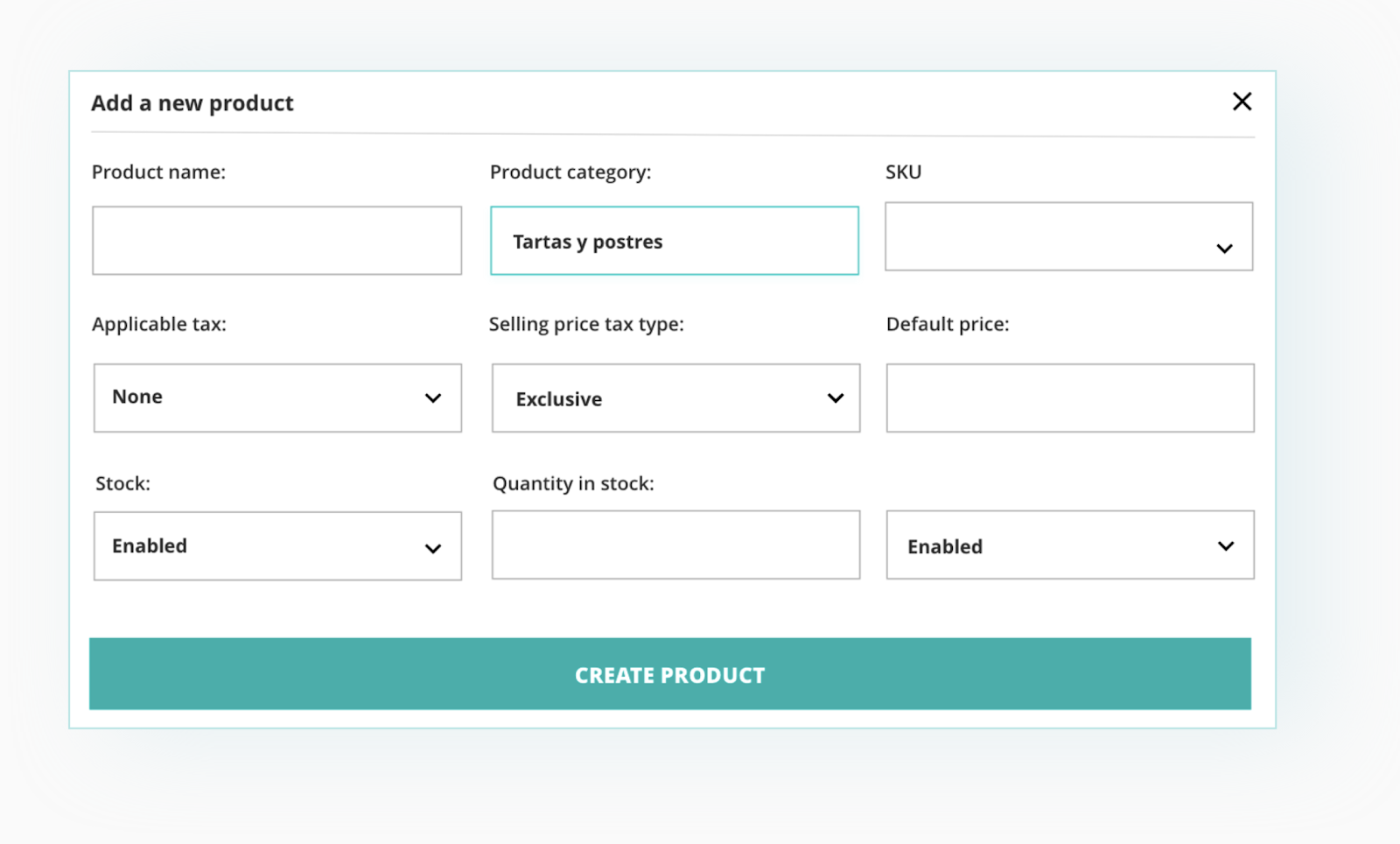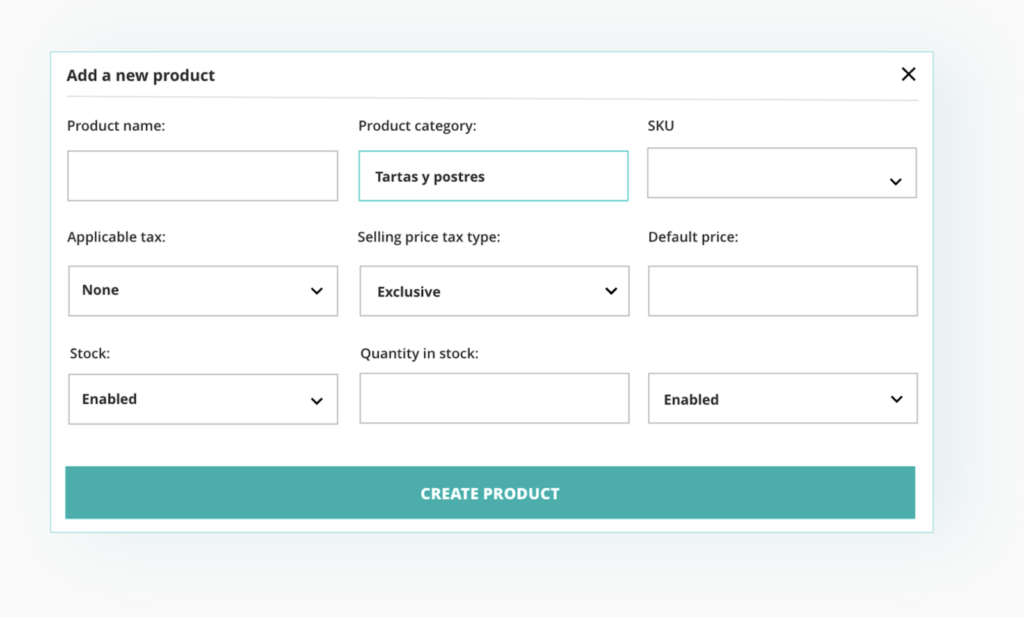 Prices
ConnectPOS
This system has been well-known for offering a very affordable price in exchange for the features you'll get. They have subscription plans starting from $39/month/device and are also available for customization.
YITH POS
This WooCommerce point of sale plugin is sold at €179,99/ year. They claim to refund 100%, if users are not satisfied with the service and comply with their refund policies.
Wrapping up
We hope you've come up with some options for the best POS system for your company's success from this article about ConnectPOS and YITH POS. Both POS solutions we described before are useful and have their own advantages and disadvantages.
If you are interested in ConnectPOS, we have good news for you: Why not start a 14-day free trial? You can cancel without any charge, and proceed with the subscription of ConnectPOS when you're satisfied with the system. Above all, don't hesitate to contact our team if you have any questions.
---
►►► See our products: Magento POS, BigCommerce POS, Shopify POS, Woocommerce POS, Restaurant POS, NetSuite POS, Thailand POS, South Africa POS and Commercetools POS