Understanding your staff is as important as understanding your business. They are the ones who directly take care of your stores and drive your sales. The more staff members you have, the harder it is for you to manage them. That's when staff management POS systems come to your rescue. 
In today's article, we will explore 5 POS features in staff management that make your life as a business operators much easier. 
Customize manager approval
Security is the first and foremost thing in all situations, as is staff management in POS systems. While you, as a manager, adopt POS to manage your staff by monitoring them, you don't want your employees to be able to adjust each others' reports. Therefore, a POS that allows you to create unlimited staff roles and give them restricted access to certain actions is necessary. 


For example, POS software lets you set distinct employee roles as groups like a manager, assistant, register, etc. Such a system allows hierarchical amounts of access, depending on which level each employee is assigned. Furthermore, more technology-advanced systems will enable you to decide on which specific action each staff member can perform. 
Those actions can be viewing comprehensive reports, adding promo, applying taxes, customizing receipts, etc. Once a staff member has their role assigned, they receive a PIN code to access POS confidentially on any device.
Customizable manager approval tightens your business's security while ensuring employees have enough tools to complete their jobs. It can also simplify employee training as well. 
Streamline time clock to ensure shift management
Clocking in and out is no stranger to anyone who works in shifts. It started with the old-fashioned manual time clock that employees used to stamp their timesheets. And it is fun until your timesheets are lost or unreadable. Fortunately, with the rapid innovation of technology, the time clock is now modernized and integrated right into POS systems.
With staff management in POS, time clocks are tightly regulated and highly secure. Each staff member is provided with a secure PIN entered before every clocking in or out. They can also easily monitor their completed hours by logging into their profile.
Because of its convenience and helpfulness, most POS systems have this feature in the staff management system. Furthermore, some POS even generate commission reports to help you, as business owners, track how much tip each employee has received in their shifts. Taking one step further, there are also time clocks that won't allow staff to clock out until they declare their tips and/or perform a till count (for cash management purposes).
Although different POS time clocks have different functions, they all have one thing in common: being a great way to streamline and consolidate multiple records into a single system that can be accessed quickly and easily.

Manage payroll
The time clock may also integrate with payroll. A staff management system in POS with payroll automation can benefit businesses in many ways, including:
Quicker and easier wage calculation
More accurate timekeeping
Easier tax deduction calculation with less chance of errors
Improved record-keeping with less clutter
Assists in financial planning for both employer and employee
Easier to make changes
A POS with a good timekeeping system also helps employers monitor each staff member's overtime, double-time, and total hours worked. As it's always hard to keep track of overtime, running payroll reports helps reduce erroneous payout amounts and delayed payments. This feature is extra beneficial and useful during holiday seasons and peak periods.
Purchase payment processing. Credit card transactions, financial operations, electronic money transfer. Buyer using e-payment with contactless credit card. Vector-isolated concept metaphor illustration
Get detailed reporting about cash flow
POS data can reveal major insights about your business, including some unpleasant insights about theft and mistakes. It's not that you don't want to trust your staff, it's just that sometimes you can't afford to. Especially for high-volume businesses, you probably want some extra protection, and an advanced and trustworthy POS system should be your first line of defense. 
As such, you should pick a system with great cash management reporting, which is more than just letting your staff input a starting and ending cash count. It should be a system that lets you run till counts before and after shift changes, carefully documents cash-ins and cash-outs, and runs comprehensive reports. Even better, an outstanding cash management feature will produce comprehensive sales reports for each staff member for better staff management in POS.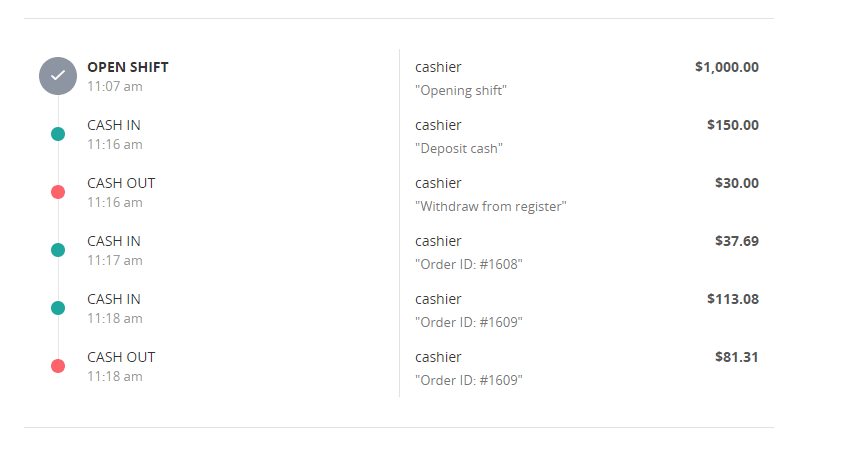 In addition to cash management for security reasons, detailed employee reports can also provide data to gauge employee effectiveness. For example, who are your top and worst performers? Who is processing the most and the least sales? Who gives out the most comps? You can use all this information to decide on rewarding your best employees or encouraging your not-so-hardworking employees to work harder. Furthermore, as a manager, you can also make strategic scheduling decisions based on that.  
Optimize scheduling
To make the most out of staff management in POS, you need to go beyond just tracking your employees' hours. Some POS systems will enable you to manage your staff schedule completely, and facilitate your strategic scheduling. It's now not merely about arranging which employee to go to work on which day, or setting up the times your employees are scheduled to work for the next week. 
With an advanced POS system, you, as business owners, can approve shift trades, accept or reject requests for time off, and set up a task list and goals for your staff from cloud-based software that you can access anywhere. Employee scheduling is also important for appointment-based businesses, such as salons, that need to assign an employee for each appointment.
Additionally, since your POS can track daily transaction activities, you can pull out the graphs and see when your traffic is at peak and low. And that comes in handy to make strategic scheduling. If you have ever had less staff during your busy hours and more than the required team during your regular hours, you will know exactly what we're talking about.
So, do schedule staff as per your busy hours, leveraging the data from your POS system. For example, if you have a cafe and you tend to attract more customers during the breakfast hours, then you should keep more staff in-house instead of scheduling their timings during dinner or lunch hours.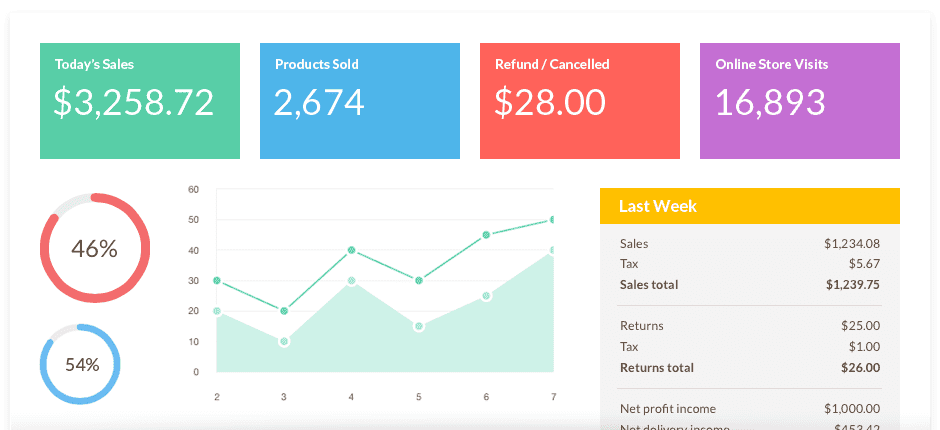 To conclude,
Having walked you through 5 POS features to ensure effective staff management, we hope we made you feel a little more at ease knowing that a POS system is always your best sidekick in properly managing your staff. And we are too. We are always here for you!
At ConnectPOS, we have all the sources and abilities to offer you one of the best cloud-based POS software for business success. Our staff management system is advanced and feature-rich with the key features are:
Create unlimited staff roles
Customize manager approval
Get detailed sales reports for each staff member
Manage shift with transparent shift information (total cash adjustment in and out, total cash amount and take-out, etc.)
Contact us now, or book your free trial today to experience our globally standard service!
---
►►► See our products: Magento POS, BigCommerce POS, Shopify POS, Woocommerce POS, Restaurant POS, NetSuite POS, Thailand POS, South Africa POS and Commercetools POS