With the aim of becoming the leading Magento POS for omnichannel retailers, we continuously research and develop new tools to help you run, manage and grow your business. In the final the hottest features we launch in quarter 4 of 2023, we are launching loads of cool features and to make sure you won't miss anything, here's a roundup.
Multi-currencies
This has been requested by many of our clients who accept multiple currencies online. To create a seamless shopping experience for customers, they want to accept payment in different currencies at their brick-and-mortar stores, too.
The new feature 'Multi-currencies' in ConnectPOS enables you to do so. It will take the exchange rate from Magento and display the converted price directly on your POS screen, so you know how much you should charge for orders.
Synchronize shipping with Magento
Say goodbye to the old days when you had to manually enter the shipping fee in POS. Now, ConnectPOS can load the shipping method from Magento and automatically calculate the shipping fee for you. In case your customer wants to add a new shipping address for the order, you can add the new one as normal and ConnectPOS will update the new shipping fee instantly for you. It helps speed up checking out for customers, especially during peak seasons.
Facial Recognition and Product Recommendation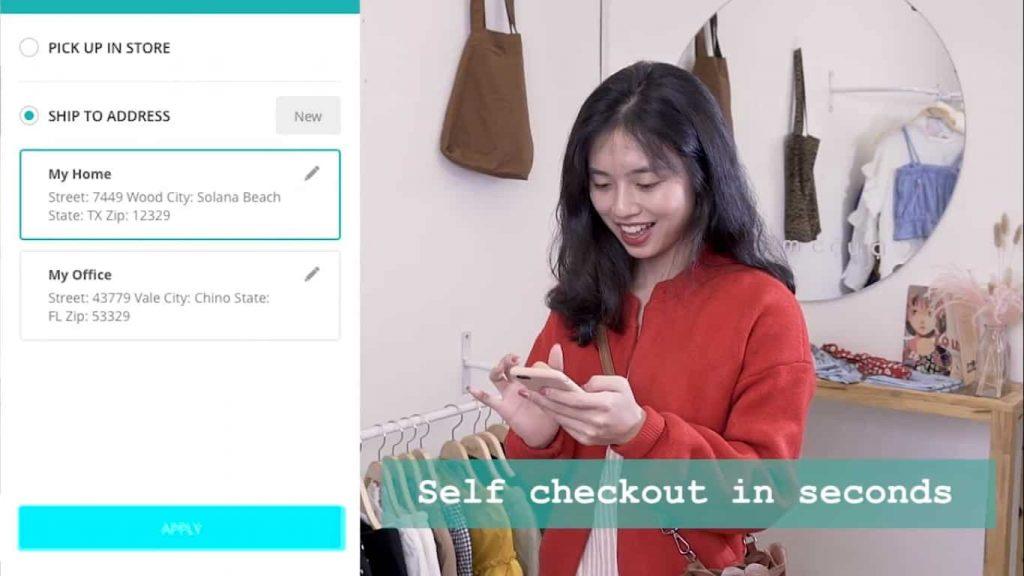 Helping is the new selling and with Facial Recognition and Product Recommendation integrated into ConnectPOS, it's become easier for your store associates to be helpful to customers. When customers walk in, the cameras installed in your store start scanning their faces and match them with photos in your customer database to recognize existing customers. If the customers are identified as returning customers, notifications are pushed to store associates' iPads. Store associates can click to see the customer information and product recommendations. Store associates can assist customers better if they need help and you have a good chance of cross-selling or up-selling.
Native iPad POS App
To meet the increasing demands of the mobile POS app, we have launched the iPad app of ConnectPOS in addition to our current web POS app.
iPad POS of ConnectPOS provides an efficient way to accept payments and track and report on sales from anywhere you like: a stationary position, around the store or on the go. Compared to web POS, they are not only more mobile but also less bulky and cost-effective to set up. They provide a more aesthetic and modern look to the stores, especially if you run a fashion boutique or a concept store.
Thanks to the nature of the iPad app, there are more integrated payments available in the iPad app of ConnectPOS, too. Some popular payments for mPOS are PayPal Here, Adyen, and Payment Express. You don't have to worry about the cardholder data because it's encrypted and not stored on the device or POS.
With ConnectPOS for iPad, we hope to bring both stability and mobility to modern businesses. Register for a free trial of our iPad POS today!
Customer App by ConnectPOS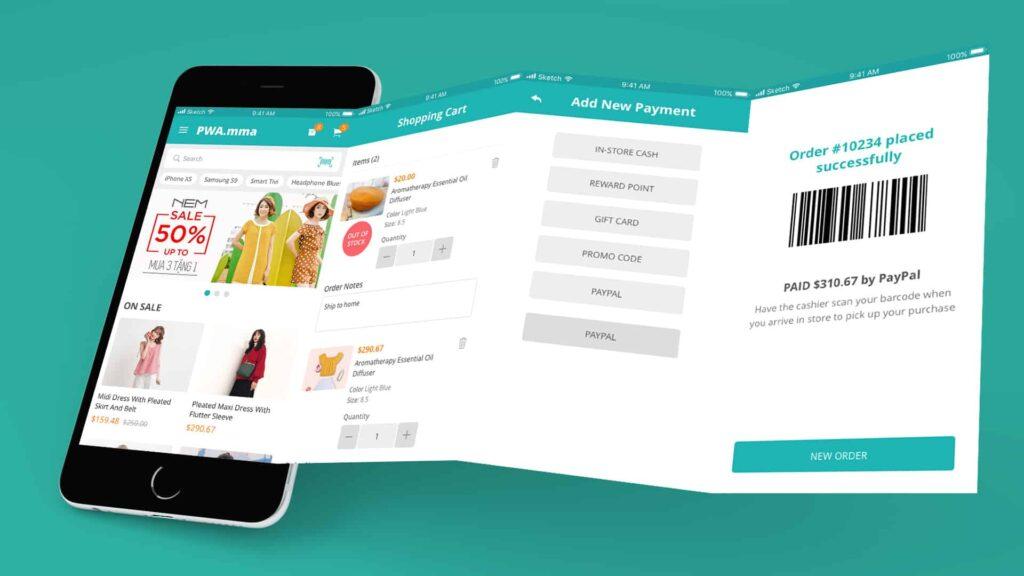 Utilizing PWA technology, we are developing a Customer App for your customers. In brick-and-mortar stores, your customers can scan a QR code to add a Customer App to their Home Screen instantly – no need to download or install it. They will have the freedom to search for the information they need, compare prices, view their point balance, etc. They can also perform self-checkout on their own smartphones or iPads – this helps reduce the time waiting in line for customers and speed up the checkout process. For business owners, this means they can reduce the workload for cashiers and save costs.
We constantly try our best to provide an enterprise-grade Magento POS solution to help merchants create omnichannel retail systems at affordable prices. We hope that the new range of features will make a positive impact on your business. If you want to know more about ConnectPOS or see these features in action, schedule a demo with us or register for a free trial today!
---
►►► See our products: Magento POS, BigCommerce POS, Shopify POS, Woocommerce POS, Restaurant POS, NetSuite POS, Thailand POS, South Africa POS and Commercetools POS