Building a successful omnichannel business starts with choosing the right e-commerce platform. However, it's a tough decision since the market has so many platforms. Today, we will help you choose the right one for your business with our 5 best e-commerce platforms based on their pros & cons, pricing plans, and customer support service.
Magento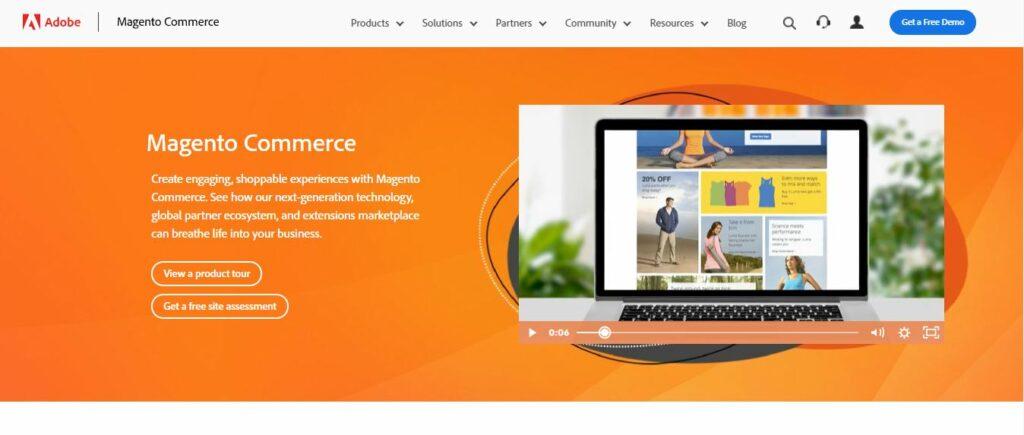 First off, Magento! This is one of the most popular e-commerce platforms as they power more than 250,000 merchants worldwide. Magento is best for small-to-medium businesses with established demand, manpower, and skill to build their store website. It empowers users to create a unique and engaging shopping experience. 
Pros
Over 5,000 extensions available
Seamless user experience
SEO-friendly
Very scalable and can grow as your business does
No transaction fees
Offer more than 100 free themes for a customized experience
Cons
A complex system to learn that requires advanced development skills
Larger budget than other competitors
Longer development time
Need a hosting provider and domain name since Magento is self-hosted
Pricing
While Magento Open Source is free of charge, Magento Commerce is a paid enterprise-level solution. Pricing starts at $1,600/month and can go up to $50,000 annually. Unfortunately, there's no trial for Magento.
Customer support
Magento doesn't offer 24/7 support as business owners are expected to develop the site on their own with handy resources and guides.
Shopify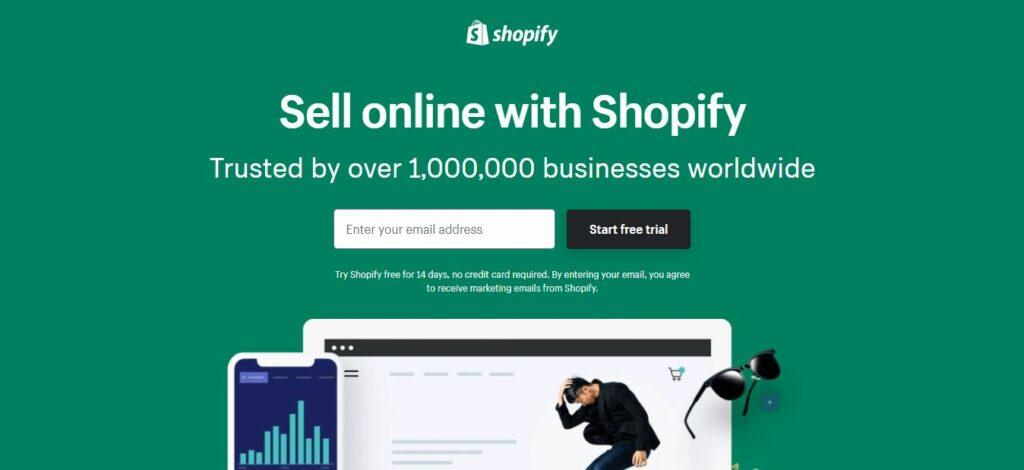 Shopify is the cloud-based e-commerce solution in the retail industry with more than 1 million businesses across 175 countries. It is one of the best e-commerce platforms for different sizes of businesses that need a helping hand when setting up their stores.
Pros
Easy to use, beginner-friendly
More than 100 high-quality designed and customized themes
Available both in online and offline mode
Accept multiple payment options
Allow multi-channel and social selling
Cooperate with many certified partners
Cons
Unable to customize the checkout process
Become costly when adding up apps
Users are charged an additional fee on each transaction if they don't use Shopify Payment
Pricing
The pricing plan comes with 3 levels: Basic Shopify, Shopify, Advanced Shopify starting at $29/month. The best thing is that Shopify offers a 14-day free trial with no credit card required.
Customer support
Shopify's supporting team is a huge plus when choosing a perfect e-commerce platform. There is 24-hour chat and phone support whenever users need help. Also, community forums and the online help center are there to assist you.
BigCommerce
BigCommerce is definitely one of the biggest players in the area with its unique features. Founded in 2009, BigCommerce has since generated over $17 billion in merchant sales. It is suitable for large and fast-growing businesses that require a lot from their e-commerce platform with large product catalogs.
Pros
No hosting, update, or maintenance costs
No transaction fees
SEO-friendly
Easy to set up and develop
Fantastic theme designs
Excels in multi-channel selling
Cons
No 1-click selling
Lack of free and affordable themes
Expensive for high volume stores
Pricing
There are 3 pricing plans: Standard, Plus, Pro with a price range from $29.95 to $299.95 per month. If you are an enterprise, you can contact BigCommerce's sales team for custom pricing. A free 15-day trial is also available.
Customer support
BigCommerce offers 24/7 support via live chat, email, and phone.
WooCommerce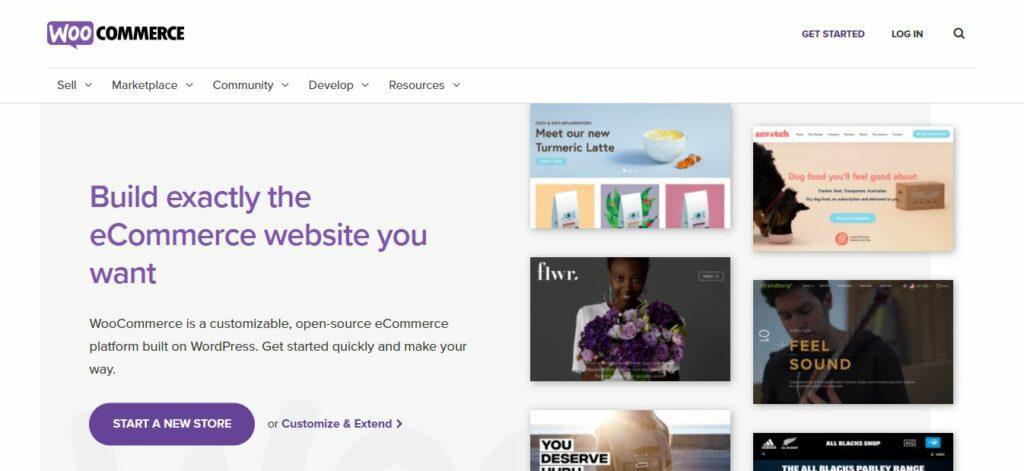 WooCommerce is a worth mentioning option when talking about the best e-commerce platforms. The platform accounts for 18% of the e-commerce market and powers over 28.19% of all online stores in 2020. Used along with WordPress as a plugin, WooCommerce enables your website to have a very powerful capability of online sales.
Pros
Offer various plugins
A large number of plugins and extensions available
Easy to use if users are familiar with WordPress
Allow many types of payments
Various free and paid pre-designed themes & shop styles available
Total control over your data
Cons
Initial setup is quite complicated for users without much experience
No central support as the support is provided
Costs for third-party sites (hosting, SSL certificate, and domain costs)
Limited file storage by your web host
Pricing
WooCommerce is free to download but the hosting cost may go up to $100/year.
Customer support
WooCommerce offers live chat support within 24 hours. Online help guides and community forums are also available.
Wix eCommerce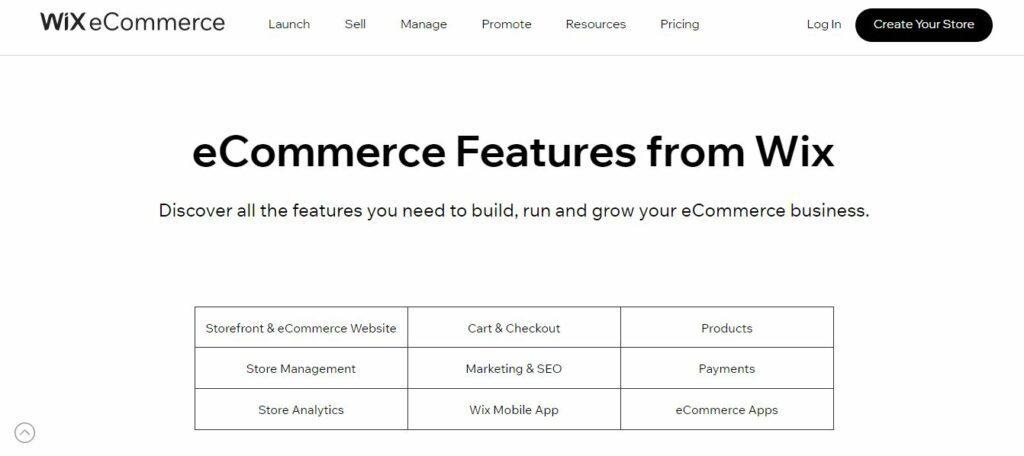 Wix is an all-around e-commerce platform with excellent e-commerce capabilities. It is a cloud-based website provider that allows you to create online stores with drag-and-drop tools. The platform has 154 million users, 4.3 million of which are premium ones. Wix is the best fit for new online stores with affordable pricing and a simple setup.
Pros
Offer numerous free themes
Simple to use and set up
Intuitive and user-friendly interface
Cons
Difficult to fully customize the template
Lack of upselling features and advanced automation
Bad SEO reputation
Pricing
Business owners can choose one of three pricing options: Basic, Unlimited, and VIP, starting from $17/month.
Customer support
Wix provides responsive support for different customer needs via phone. Users can open a ticket if they don't want to use the mobile phone. A detailed knowledge base is also provided for self-help preference.
Final words
Each e-commerce platform offers distinct features and pricing plans. Based on the pros and cons of all 5 e-commerce platforms above, we hope this article will help you choose the best e-commerce platform and expand the unlimited possibilities of your business.Visit our blog for more in-depth information! 
---
►►► See our products: Magento POS, BigCommerce POS, Shopify POS, Woocommerce POS, Restaurant POS, NetSuite POS, Thailand POS, South Africa POS and Commercetools POS