French-Frites: Starting Strong With A Supportive POS System
How ConnectPOS has assisted a fast-food company to kick start and operate their business efficiently with its plethora of built-in POS features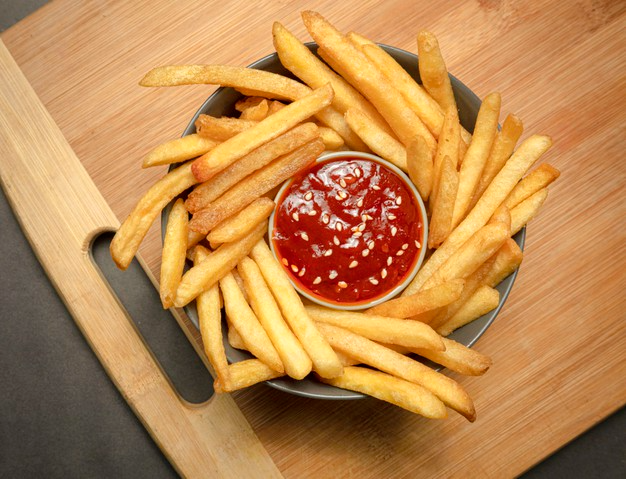 French-frites, also known as K.MY Choice, is a fast-food company that offers a diverse menu covering fried chickens, French fries, pastries, desserts, beverages, etc. The business is based in Deido, Douala, Cameroon. Established in December 2020, French-frites is operating both a physical store and an online ordering website to deliver the best customer service possible.
The Need For A Supportive POS System
Building their business on both physical and digital basis, French-frites demanded a robust POS system that can support their in-store transactions as well as Shopify e-commerce activities. Especially, the merchant was looking for a complete POS solution for their brick-and-mortar store that is capable of separating what is selling in a particular location.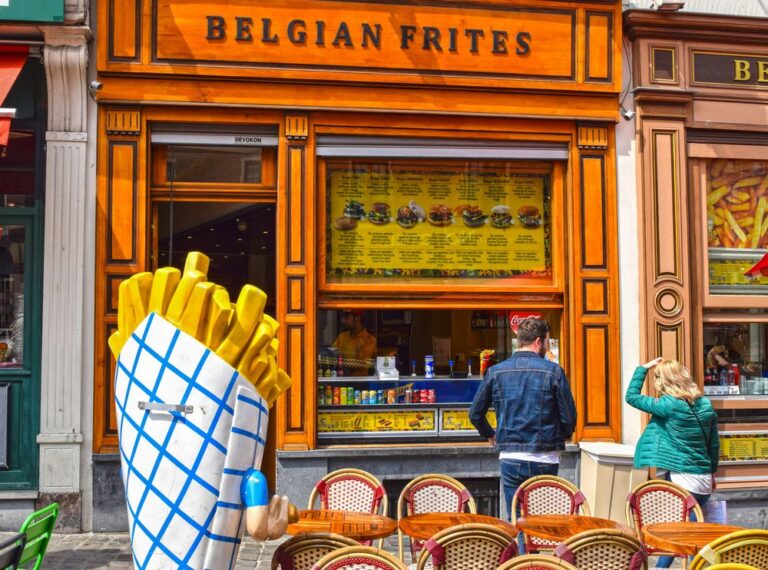 Other requirements when French-frites was determining the suitable POS software for their business include:
The flexibility to change the design of the receipt
Real-time synchronization and accurate data across both online and offline touchpoints
Unlimited user creation
Building their business on Shopify, French-frites has come across ConnectPOS – a prominent POS solution provider partnering with Shopify. Following are the most outstanding features of ConnectPOS that contribute to the successful project between the POS software provider and French-frites.
The essence of receipts to every business is undeniable. It contains fundamental information of each transaction and poses as an indispensable element for proper business operations. Thereby, having the flexibility to customize their own receipt is vital for all businesses in general and French-frites in particular.
ConnectPOS has the custom receipt feature already available to use in the POS software. With such a feature, French-frites can customize and adjust the receipt template to their liking. Some information sections on the receipt can also be added or removed so that it fits the unique needs and demands of the retailer. In this particular case, French-frites wished to add the name of the cashier in charge of the transaction and hide some order information from the receipt. And ConnectPOS breezed through that easily with the built-in custom receipt feature.
Assignment Of Warehouses To Each Store
Managing more than one selling point with different warehouses supplying for each store is not a simple task and tricky to get it right. That's when ConnectPOS came in for a rescue.
ConnectPOS allows French-frites to create warehouses and assign each warehouse to each store (both online and offline) for efficient multi-store management. With that, the sales assistants in each outlet can only see specific products in the store without mixing them all up with other locations. Moreover, it is convenient for staff members to adjust the available items and their stocking amounts in the warehouse right at their fingertips.
One of the most attractive features that French-frites has seen in ConnectPOS is the ability to create unlimited accounts for staff and registers. Additionally, the retailer can set up permission for each staff role in ConnectPOS. With that being so, the manager of French-frites can add as many roles as they wish and give each role permission or restriction to certain actions.
Besides, being able to add more registers as the store grows or to scale up the capacity during the peak seasons gives the merchant so much versatility and convenience. They can also scale down their business capacity by removing the registers that they don't need anymore after the busy period.
Real-Time Synchronization And Accurate Data
Operating multiple stores and warehouses simultaneously, it's particularly necessary for French-frites to have the data synchronized across all their touchpoints on a real-time basis. It's to ensure a flawless business operation, especially when they need to deal with quite a large number of transactions per day.
Being compatible with Shopify, ConnectPOS has the ability to sync with the Shopify inventory on a real-time basis. Thereby, French-frites is assured with proper real-time synchronization in every business element from inventory management, e-commerce functionality, order fulfillment, etc. For instance, when canceling an order from Shopify, the information of cancellation is also displayed in ConnectPOS. And the available stock level of that item is adjusted accordingly in the Shopify inventory.
Not only enjoys a seamless checkout experience cross-device, but Yeti Cycles also strengthens its retail purchase and increases the conversion rate. ConnectPOS allows its users to access and create advanced orders features such as draft orders, out-of-stock orders, and custom orders to not lose any potential customers.
ConnectPOS facilitates French-frites with a fast-working, easy-to-use refund and exchange process. It's convenient for the retailer to issue refunds or process exchanges by finding the original sales transaction and refunding it or replacing items for exchange. With that, whenever there is an order cancellation like product refund or exchange, staff members of French-frites can easily see the cash balance in real-time to ensure a frictionless process. It also helps with the accuracy and comprehensiveness of record-keeping.
Starting Strong To Keep Going Strong
After having ConnectPOS integrated into the French-frites system, it's no doubt about the absolute satisfaction of the retailer with the performance of ConnectPOS. As told to ConnectPOS by French-frites, the app is so well-functioning and easy to use that it fits their distinct needs and demands perfectly. In addition, the customer support team is outstanding and helpful as they always stand by to tackle any problems popping up in a timely manner.
Starting strong with a supportive POS system, French-frites now has all the potential and resources to keep going strong on their venture to their business success.