Store 1892: A Seamless Migration To ConnectPOS For Better Operations
Outgrowing with the old POS system, a tech-savvy clothing boutique in the Netherlands has made an insightful decision - transforming to ConnectPOS for a better omnichannel POS experience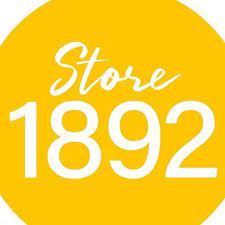 Located on one of the best shopping streets in Leeuwarden, Netherlands, Store 1892 offers fashionable, yet affordable, clothes and accessories for women of all ages. Having been around for more than ten years now, Store 1892 has decided that it's time to upgrade their business with a leading POS system to continue delivering the best service.
Urgent Needs For A Better POS system
At the time requiring an upgrade, Store 1892 had an online store based on Magento 1.9 as well as a brick-and-mortar store. Moreover, they also considered opening one more location soon. Thus, they needed to elevate the current system to a new one that can synchronize data in real-time between Magento and the POS system.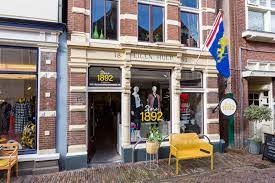 In fact, Store 1892 has been a user of our former Magento POS, X-POS. Although X-POS could meet some certain needs of Store 1892, it was slow and lacked some essential functions as their business grew.
After the trial period, Store 1892 decided to replace X-POS with ConnectPOS since "ConnectPOS is very user-friendly and quick," Enrico, CEO of Store 1892 said, "We have been looking for other software as well, but they were too bulky, slow, and way more expensive." Enrico likes the fact that ConnectPOS works with Magento via an API instead of being installed directly on Magento like X-POS before. Since not all the staff members are familiar with Magento, it saves time and becomes much easier for the cashiers to use POS without having to learn about Magento. They can open ConnectPOS on their browsers and start selling right away, "which is great!". The working speed of ConnectPOS is much faster because it's not affected by Magento. Compared to X-POS, ConnectPOS comes with more features to meet the growing needs and demands of the retailer. When asked which are her favorite features, Enrico has a long list to name: "Add discount per product, Reward Points, Simple search function, Adjustable receipt, Split payment. ConnectPOS is very easy to customize to our needs."
Store 1892 has noticed a significant improvement in-store operation as the transaction time is sped up noticeably. They expect to raise the sales by 15-20% by the next quarter and accelerate the opening of the new store. Of course, there's still room for improvement, "I'm happy with ConnectPOS but it still needs some customizations to fit 'European' Netherlands setup." But Enrico believes that the ConnectPOS team can continue developing and customizing the app to meet their requirements. "I might be a little demanding with the customization but the team is very helpful and supportive".