Departure Thailand: Building A Seamless Online-To-Offline Business
How a fast-growing brand has leveraged first-hand POS features to successfully build an online-to-offline business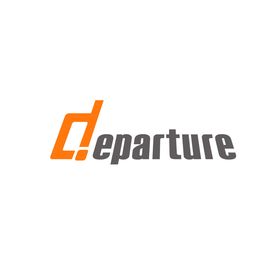 Departure Thailand is a retailer that provides highly functional, maneuverable luggage and travel accessories. The brand Departure itself was founded in 2011 and entered the Thai market in 2020. Even though Departure Thailand is a newcomer among travel-lovers, the retailer has already secured its position in the industry with superb quality and exquisite craftsmanship suitcases.
Promising to ensure that every moment of customers' journey is enjoyable and memorable, Departure Thailand offers a vast selection of products with flexibility in colors, sizes, types, materials, etc.
Building an O2O retail business
Departure Thailand has made their appearance in the digital space and built their business as an online store at first. Nevertheless, since the establishment of their very first brick-and-mortar store in Thong Lor, Bangkok, Thailand, the retailer has spent most of their efforts and resources in building a strong in-store experience for their customers.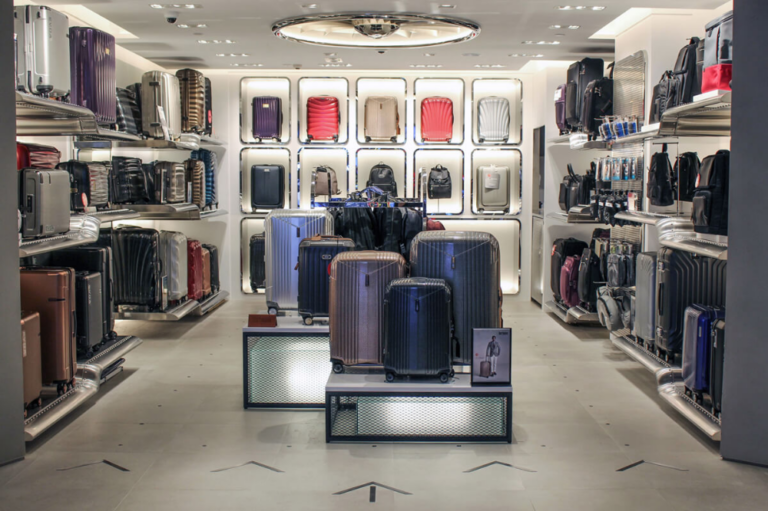 However, in order to adapt efficiently to the new condition and fulfill different preferences of buyers, Departure Thailand wished to focus on both online and offline business. Or in other words, they demanded a complete technology solution that actively supports them with building an O2O (online-to-offline) business model.
Wanting a simple and easy way to manage inventory at the same time between physical stores and digital stores on Shopify, Departure Thailand considered adopting S.POS at first.
Nevertheless, while browsing around plenty of POS systems, ConnectPOS stood out from the crowd thanks to its user-friendly app design. Moreover, the retailer always emphasizes the importance of staying up-to-date all the time to keep up with the new technologies and constantly changing consumer behavior. Thereby, they looked for a POS system that could evolve from time to time, and they have seen that feature in ConnectPOS. For all the reasons, Departure Thailand has decided to partner with ConnectPOS.

Below are the main features that play a major role in the complete satisfaction of Departure Thailand when using ConnectPOS.
One of the ConnectPOS's features that make a great POS experience for business owners is the capability to work perfectly on multiple devices. With that being said, ConnectPOS breezed through Departure Thailand's requirement for a minimal, portable POS device with the ConnectPOS iPad app. Thereby, instead of a cumbersome computer, the retailer can operate their business right on a lightweight iPad POS to fit their store design better.
The ConnectPOS iPad POS system works fast and stable with the ability to handle large numbers of SKUs and customers. It makes life easier for Departure Thailand as they don't have to spend extra time and effort setting up the POS system again. All necessary data and information are synced from e-commerce platforms like Shopify to the POS system, so the retailer can start selling and supporting their customers immediately.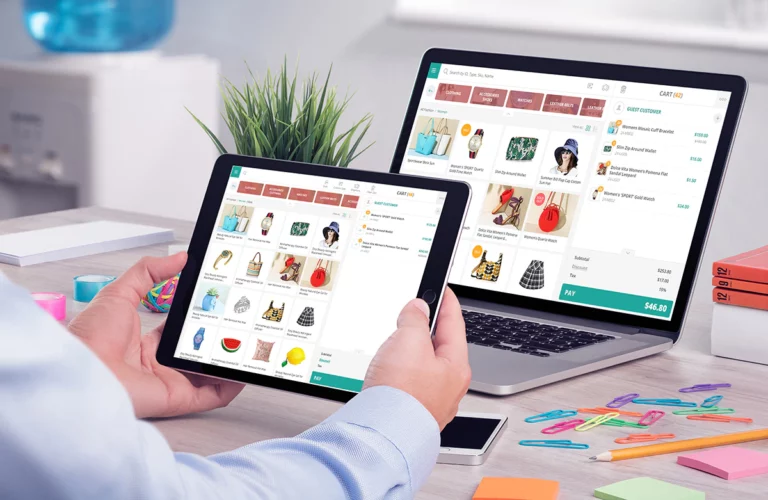 Real-Time Synchronization
Having all data updated on a real-time basis with accuracy is one of the traits to look for in a great POS system, and Departure Thailand was able to find it in ConnectPOS. Since the retailer adopted a POS system to manage both their online and offline touchpoints simultaneously, real-time synchronization is particularly needed. They demand real-time synchronization for every business element including orders, products, tax, inventory, etc.
For example, technically, the real-time synchronization in ConnectPOS operates like this: as soon as a transaction happens, it is updated to the POS system. The product stock level is immediately deducted in the warehouse assigned to that store. The available quantity shown on their online platforms also changes accordingly. Everything is happening live through the POS system. By that, Departure Thailand can avoid selling an already-out-of-stock product or running out of inventory.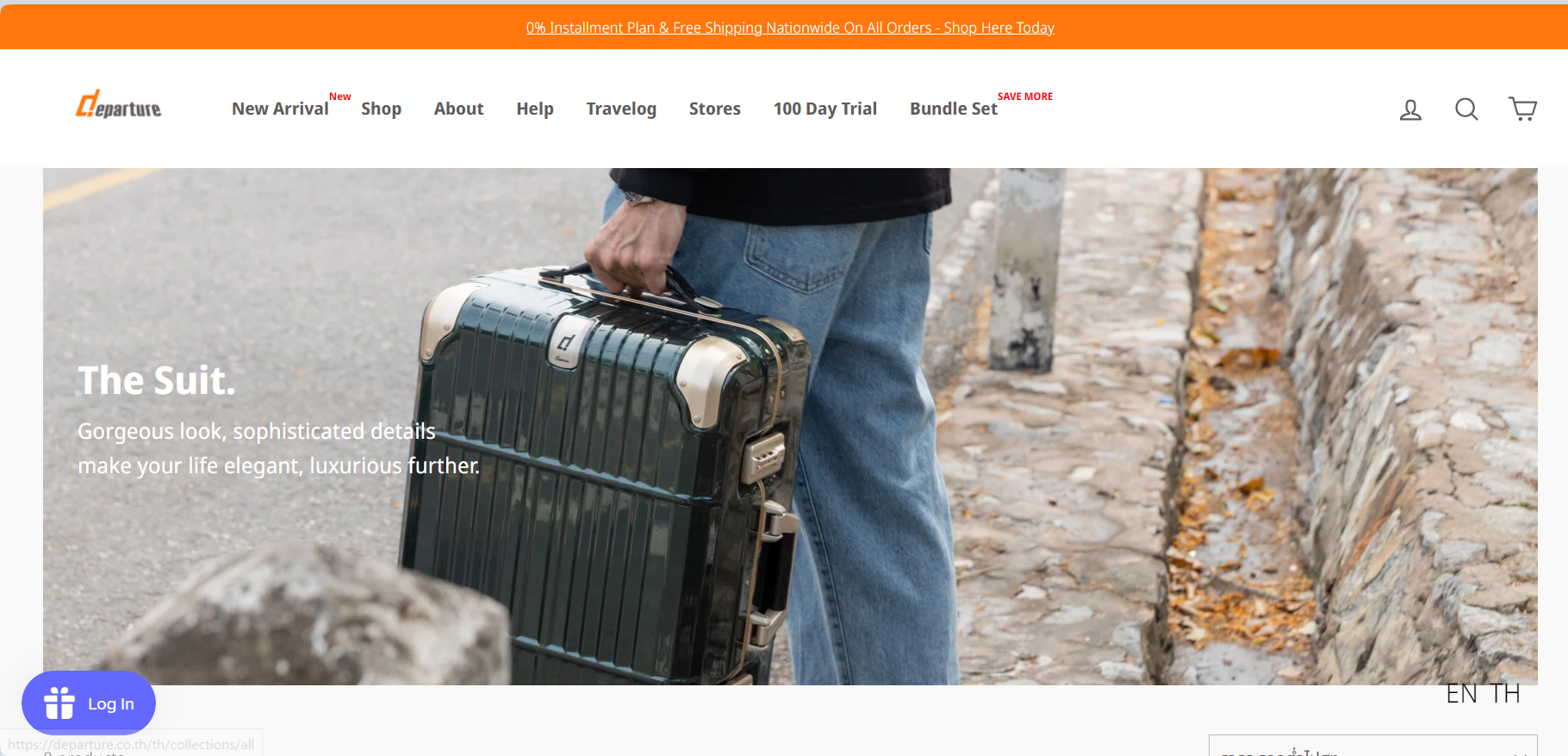 Flexible Customization In Payment Integration
The payment integration feature in ConnectPOS is robust with many leading payment gateways like Paypal, Moneris, Stripe, Adyen, Authorize.Net, etc. Even better, ConnectPOS always leaves room for on-request integrations so that businesses can freely utilize the payment solution providers of their choice.
In this particular case, Departure Thailand requested ConnectPOS to integrate with the GHL payment gateway that supports many Thai local payment types like AirPay, WeChatPay, AliPay, LinePay, TrueMoney, ThaiQRCode, etc. And ConnectPOS fulfilled that requirement without any friction.
Not only enjoys a seamless checkout experience cross-device, but Yeti Cycles also strengthens its retail purchase and increases the conversion rate. ConnectPOS allows its users to access and create advanced orders features such as draft orders, out-of-stock orders, and custom orders to not lose any potential customers.
Keep Moving Forwards With Efficient O2O Business Management
Departure Thailand now has all the resources and tools they need to manage their O2O business properly. Even better, they find the POS experience with ConnectPOS extremely satisfying. The system is easy to use as all of the employees can master it in a reasonable period of time, especially with the enthusiasm from the helpful sales and customer service team.